Russian Poker Players Face Financial Restrictions
The ongoing war in Ukraine has already claimed hundreds of lives and forced millions of residents to flee their native land. Ukrainian leader Volodymyr Zelenskyy has already called on his allies to join the country in its fight against Russia's military aggression. Some of the world's most powerful countries, including…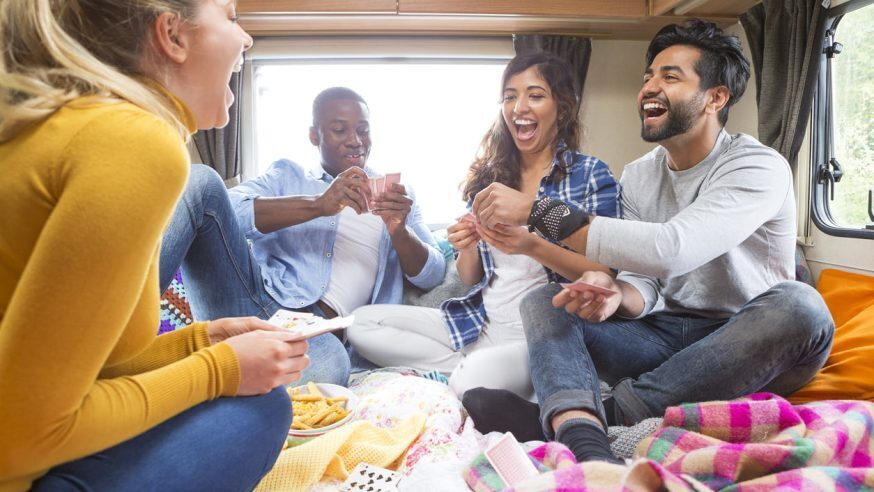 The ongoing war in Ukraine has already claimed hundreds of lives and forced millions of residents to flee their native land. Ukrainian leader Volodymyr Zelenskyy has already called on his allies to join the country in its fight against Russia's military aggression.
Some of the world's most powerful countries, including the US, UK, and the European Union have now imposed various sanctions against Russia, the latest of which was removing Russian banks from the international payment system, SWIFT. Responding to the sanctions, Russian President Vladimir Putin ordered a ban on international bank transfers. What do these latest sanctions and restrictions mean to poker players in Russia?
Russia's Poker Landscape Becomes More Complicated
Local players will now find it even more difficult to play real-money online poker in the absence of a payment processor.
Even before President Putin ordered a full-scale invasion of Ukraine, major online poker operators such as PokerStars and partypoker have struggled to establish their operations in the country due to regulatory challenges.
PokerStars recently banned Russian players from its EU platform in compliance with gambling regulations. In November 2021, the online poker giant transferred Russian players to a localized platform, pokerstarsinsochi.com, which is connected to its partner casino, the Casino Sochi. Partypoker also previously ran a Sochi site but later shut it down after failing to attract that much interest from players. The operator eventually withdrew from the market in line with its new vision of building a presence only in regulated jurisdictions.
Players Left With One Option: Cryptocurrency
While Russians previously had the option to turn to unlicensed offshore sites to play online poker, that's not possible now given the existing ban on international bank transfers and the exclusion of some Russian banks from SWIFT.
Without a payment processing system, local players will be forced to take a step back from online poker unless they are open to making transactions using cryptocurrency.
It will be business as usual for those who are into crypto as they can continue playing on sites that accept Bitcoin, Ethereum, and other cryptocurrencies. Transactions made via crypto won't be impacted directly by the sanctions as they are processed using non-bank methods.
Gambling Community Unites for Ukraine
Since the war began, many individuals and organizations have set up donation drives to help the people in Ukraine.
Poker-playing businessman Tony G was among the latest to organize a fundraising campaign, and he's urging the poker community to support his cause.
Those willing to lend a hand may visit the Support For Ukraine page on Tony G's website where he posted the details of the fundraising campaign. The former politician will use the money in helping Ukrainians find a safe haven in his home country, Lithuania.
Those wishing to send cash donations may do so via bank transfer and all of the money will go to Tony G's charitable foundation fund, A.Guoga Support Fund. He is also accepting donations through Bitcoin and Ethereum. SportsBet.io, a crypto gambling site, is also doing its part in helping Ukrainians deal with the devastating effects of the ongoing war. The site is also accepting crypto donations and the site said it will match any amount reached up to March 3.
Russia-Ukraine Conflict Latest Updates
It's unclear when Russia's invasion of Ukraine will finally be brought to an end. Ukraine's allies have expressed their support for the country, with US President Joe Biden highlighting the coordinated response of the US and allies against Russia in his State of the Union address on Tuesday.
After being hit with banking sanctions, Russia's energy sector may also be at risk of going into meltdown with several refiners now refusing to buy Russian oil and banks declining to finance shipments of commodities from Russia. In the wake of the ongoing war, oil prices hit a new high.
In Ukraine, Russian forces are now including civilian areas in their targets. Latest attacks have damaged one of Ukraine's government headquarters, as well as Kyiv's TV tower. According to the United Nations human rights office, Russia's invasion of Ukraine has since left 136 civilians dead, 13 of whom were children.