Run It Once Combines Lottery & Classic SNG in Latest Game Offering
Do you love lottery Sit-N-Gos? Or do you prefer the classic format? Whichever one you choose, there's something for you at Run It Once (RIO)! The online poker site will launch their own version of the highly popular game, but with a twist! On October 20, RIO released a teaser…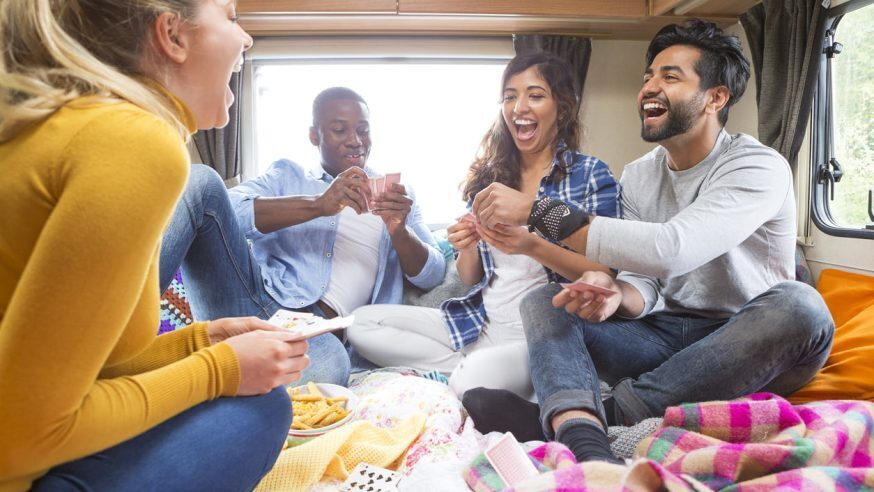 Do you love lottery Sit-N-Gos? Or do you prefer the classic format? Whichever one you choose, there's something for you at Run It Once (RIO)! The online poker site will launch their own version of the highly popular game, but with a twist!
On October 20, RIO released a teaser of their upcoming SNG offering on Twitter, hinting that it will be rolled out this autumn. More recently, the site's founder, three-time World Series of Poker (WSOP) bracelet winner Phil Galfond gave out more details of the new game in a blog, sharing about his early interest in the format, how it helped him launch his poker career, and how the game has evolved through the years.
Galfond also announced that SNGs will finally debut on the RIO, with some special features aimed at elevating the whole SNG experience for their players and fans.
Dealing With Liquidity Concerns
RIO's SNG offering will be called "SNG Select" and will combine both the lottery and regular formats, and yes, both formats will be made available under one game, meaning players will be playing as part of a single liquidity pool!
In RIOs October 29 blog post, Phil Galfond outlined the reasons behind this. First and foremost, RIO could not launch the lottery and classic SNG format as two independent games due to concerns over liquidity.
The issue about liquidity was also something that received significant consideration when they were still planning to launch cash games. They were torn between the traditional and fast-fold tables, because they couldn't go with both formats. In the end, they picked the traditional cash games.
When it comes to SNGs, the team had to consider some other factors, including how each format would affect the players' overall experience.
Lottery-style SNGs have become a hit among a lot of players due to the fast-paced format and higher variance involved. These games award massive prizes randomly, with jackpots reaching seven figures, depending on the buy-in.
Classic SNGs work differently, as the prizes are already set right from the beginning. While lottery SNGs are more popular nowadays, interest in the regular format still exists. This is one of the reasons why the RIO team opted to include both formats in their new SNG offering.
How SNG Select Works
SNG Select basically merges the lottery and classic formats in one game.  To get started, players need to go to the SNG Select lobby and select their preferred format – Classic or CUB3D. Both formats follow essentially the same mechanics, though they both differ when it comes to the distribution of prizes.
After enabling their preferred format, players will then select the buy-in level, afterwhich they will then play in a three-handed hyper-turbo (it's initially the only format available, but RIO is expected to add more following the launch).
Winners in the Classic format will receive a fixed prize, which would already be known to them the moment they start playing. Those opting for the CUB3D format (RIO's version of lottery SNG) can win up to 1,500 times the buy-in.
RIO's SNG launch will also be marked with generous rewards for their players in the form of "Glitch Prizes". SNG players could receive around 10% of the buy-in regardless of their finishing positions. The prizes will be given away in random manner. Galfond said the additional feature will minimize the loss-rate of the losing players, providing extra "ecological benefits".
RIO's new offering is hoped to attract a new group of players who have long wanted to play at the site but had not been able to do so previously due to the absence of SNGs. A lot of players are hooked into the game as it gives players the chance to win big without having to spend long hours playing.
Those interested to take a look at RIO's newest SNG Select offering, along with the complete details can check out Galfond's blog .