Resorts World Manila Denies Terrorist Links To Attack That Left 36 Dead And 70 Injured
Casino operators across the world have always been concerned that their establishments could one day become a target for terrorists and it initially appeared that the shootings at Resorts World Manila casino in the Philippines was part of a terrorist attacked launched by ISIS. The attack took place on June…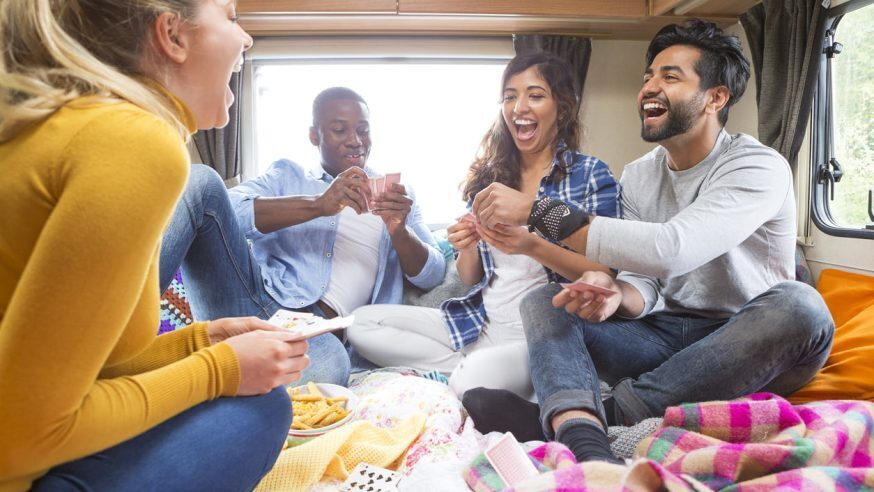 Casino operators across the world have always been concerned that their establishments could one day become a target for terrorists and it initially appeared that the shootings at Resorts World Manila casino in the Philippines was part of a terrorist attacked launched by ISIS. The attack took place on June 2 when a gunman stormed the resort with an automatic weapon and opened fire, causing chaos and panic amongst the patrons.
Not a Terrorist Attack
There were conflicting reports that emerged as confusion prevailed inside Resorts World Manila and initially the suspect was thought to be a white male due to the fact that he spoke good English and was a large sized man. Then a group of extremists in the Philippines with links to ISIS claimed responsibility for the attack which killed 36 people and injured more than 70. Unconfirmed reports suggest that 20 of those dead were patrons and 13 were members of the staff.
Now that the smoke has cleared and the authorities have launched an investigation, there is a lot more clarity into the attack at Resorts World Manila. The Philippine National Police (PNP) has stated that this wasn't a terrorist attack and the lone gunman was not a foreigner but an ex-employee of the resort. The attacker was identified as Jessie Carlos who earlier worked at the Resort in the Department of Finance (DOF).
Ex-Employee Responsible For Attack
The 42 year old Carlos appears to have had major problems with a gambling addiction and was a regular at a number of casinos in the Philippines. He was treated as a VIP gambler as he had a reputation of betting around P40,000 per hand and faced heavy losses. He is reported to have borrowed heavily from banks and other sources and had an accumulated debt of more than 4 million pesos. Carlos parents have confirmed his identity and have told the authorities that he had earlier sold a family property in Batangas and his car to support his gambling addiction.
Carlos was employed as a tax consultant at the One Stop Shop Tax Credit and Duty Drawback Center.  A press release from the Revenue Integrity Protection Service (RIPS) which is a part of the Department of Finance stated that Carlos had not been transparent in disclosing all of his assets. Resorts World Manila terminated his services in 2014 when they found discrepancies in his Statement of Assets, Liabilities and Net Worth (SALN).
Police have said that the gunman not only had an automatic license but also gasoline which he used to set fire to casino tables. The smoke from the fires also played a significant role in the deaths as a number of victims locked themselves in the toilets and ended up dying of suffocation. Carlos would go on to lock himself in one of the hotel rooms, wrap himself in a blanket and then set fire to himself to bring it to an end.
Lapse In Security
The National Capital Region Police Office (NCRPO) were quick to hold a press conference and immediately confirm that this wasn't a terrorist attack. The authorities have concerns over the fact that the gunmen managed to get through security at the casino with an armed weapon and want to launch an enquiry into the security measures followed at the casino.
In a statement, Chief Supt. Jose Mario Espino, PNP Supervisory Office for Security and Investigation Agencies (Sosia) said "We will look into the lapses in the implementation of the security measures and if there is an appropriate administrative sanction that (is for what may be) considered (a) grave offense".
Security Guards Not Armed
Espino stated that N.C. Lanting Security Specialist Agency were responsible for most of the security guards at Resorts World Manila. There are reports floating around that most of the security personnel fled themselves when they saw an armed intruder as they were not armed. The Agency is reported to have sought a firearms permit from Sosia to allow their security guards to carry high powered rifles within the premises of Resorts World Manila and Sosia approved the permit which was valid till the end of July 2017.
However security agencies had to surrender all their high powered guns due to the martial law declared in Mindanao by President Rodrigo Duterte on May 23.