Relax Gaming Outperforms High Expectations Following French Poker Launch
Relax Gaming launched its new poker product in France after joining forces with Unibet which is a subsidiary of the Kindred Group. The launch has turned out to be a great success for Relax Gaming woh has outperformed high expectations. Relax Gaming successfully migrated onto Unibet's custom poker platform…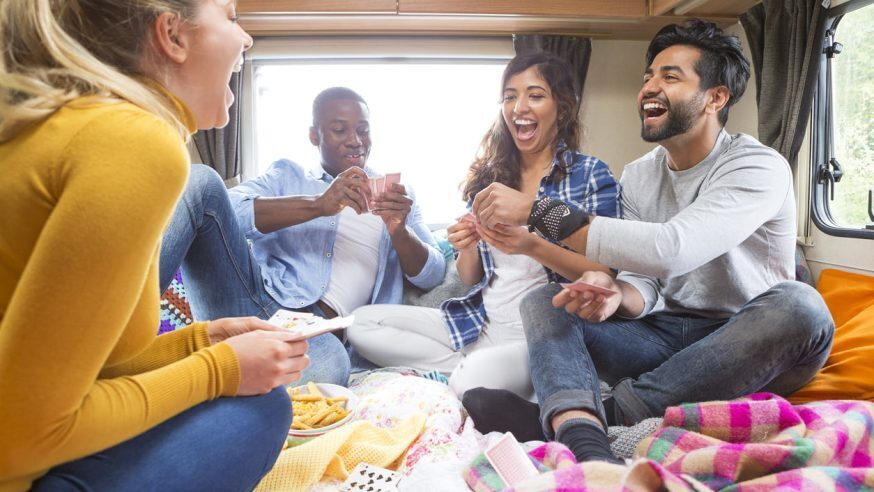 Relax Gaming launched its new poker product in France after joining forces with Unibet which is a subsidiary of the Kindred Group. The launch has turned out to be a great success for Relax Gaming woh has outperformed high expectations.
Relax Gaming successfully migrated onto Unibet's custom poker platform and rolled out its latest poker product after just a 10-month custom build. Its French launch marks the first new entrant into the French market in recent years.
Great Feedback from French Players
French players are having a great time playing on the new poker platform, which features a fresh version of the most famous poker cash games such as No- Limit Hold'em and Pot-Limit Omaha, as well as HexaPro, a modified version of the Sit & Go format, offering players the chance to win up to 1,000 times their stake in a short period of time, with just two opponents. A lucky player already won the first €100,000 jackpot which was a great way to promote the new poker platform.
Relax Gaming is known for coming out with new and innovative ideas that defy market trends. The operator has been enjoying consistent growth for five years now, while continuing to improve its poker and bingo portfolios.
The company's COO Martin Stalros said they are pleased to be able to bring their poker offering to the French market. Stalros thanked both teams at Relax Gaming and Unibet France for ensuring a successful migration.
European Shared Liquidity Market Targetted
Stalros said they aim to build a Relax Gaming poker network in the European shared liquidity online poker market, and launching in France is the first step. Taking into account the initial feedback from French players, Stalros said it only means that the company is outperforming their own high expectations from day one. And it wouldn't be possible without the talent and support coming from both parties.
Unibet's Fabrice Arrondeau said the future is bright for French poker as Relax Gaming has now entered the poker market. Arrondeau praised the company for its professionalism and the exceptional performance of its products. The hugely successful migration further proves that Unibet France made the right decision in going with Relax Gaming.
Unibet Looking To Establish Presence In France
Unibet is a leading Kindred brand offering poker, casino games online, as well as online sports betting. Getting a piece of the online poker market in France is a difficult proposition as the competition is really tough. Winamax Poker is the premier online poker room in France and PokerStars also has a strong market position in France. Unibet France is looking to expand its reach in France by providing players with a unique poke experience and so far the results are positive.
Ever since the shared poker liquidity agreements came into being, the online poker market in France has picked up. France, Spain and Portugal have shared poker liquidity which means poker players in these countries can complete against one another and poker operators also have a bigger customer base to cater to. Italy also signed up for the shared liquidity agreement but so far is yet to open its doors and kick start shared liquidity operations.
Relax Gaming Continues Market Expansion
Over the years, Relax Gaming has made a name for itself through its top-of-the-line gaming offerings. The company provides new content and currently serves as a next-generation supplier, with more than 570 games under its belt. In the past few months, Relax Gaming secured dozens of commercial deals, a proof of its rapidly growing global footprint.
Founded in 2010, Relax Gaming Group started with the goal of making B2B content delivery for iGaming less complicated. The company quickly grew as it continuously values transparency and collaboration with the world's leading brands.
Players all over the world are able to access Relax Gaming's more than 500 casino games, along with a wide range of other propriety products such as Bingo, Poker and Slots. The company also holds licenses in regulated markets. It currently operates in several jurisdictions with approval from the UK Gambling Commission, Alderney Gambling Control Commission, the Danish Gambling Commission, and the Malta Gaming Authority.