Ravee Mathi Wins WPT Rolling Thunder Main Event
Ravee Mathi, who finished sixth in the Bay 101 Shooting Star 2015 Main Event a few days back, has won the World Poker Tour (WPT) Rolling Thunder $3,500 buy-in NL Hold'em Main Event, which had attracted a field of 379 players. Mathi, a software engineer based in Dublin, won…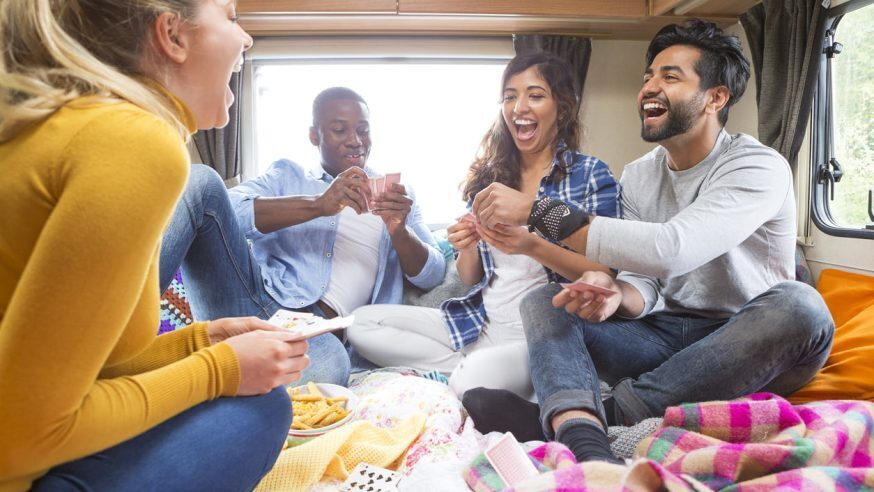 Ravee Mathi, who finished sixth in the Bay 101 Shooting Star 2015 Main Event a few days back, has won the World Poker Tour (WPT) Rolling Thunder $3,500 buy-in NL Hold'em Main Event, which had attracted a field of 379 players. Mathi, a software engineer based in Dublin, won his first poker championship title and a six-figure first-place prize of $266,857.
Another player Taylor Paur has also succeeded in reaching two final tables. Paur, the winner of the WPT Bay 101 Shooting Star event, in which Mathi finished sixth, was also in the WPT Rolling Thunder final table. However, he could not follow in the footsteps of Anthony Zinno, who won the WPT LA Poker Classic and the WPT Fallsview Poker Classic back-to-back a few weeks back.
Click Here For Sites Still Accepting USA Player
When Mathi emerged as the finalist of the WPT Rolling Thunder Main Event, he was in the chip lead. The other finalists were talented poker players such as Rex Clinkscales, who finished fifth; Harrison Gimbel, who finished fourth; and Jesse Rockowitz, who finished second.
When the game boiled down to three-handed play, it was Paur, Mathi, and Rockowitz fighting for the chips. Slightly less than 100 hands later, Paur was eliminated in the third place and won the third place prize of $113,154 along with 600 Card Player Player of the Year (POY) points. Paur continued to hang onto his position on the second spot on the POY leader board thanks to his previous achievements and the fact that he had reached another final table.
The heads-up play lasted only for four hands. Rockowitz bet all-in during pre-flop with a King of Clubs and a Nine of Spades. Mathi, who held pocket jacks, called in response. When the board showed a 10 of Diamonds, a 3 of Diamonds, a 3 of Hearts, a 6 of Spades, and a 6 of Hearts, Mathi turned out to be the lucky player.
As the runner-up, Rockowitz collected the second place prize of $176,018 along with 750 POY Points. Mathi's 900 points gave him the 16th position on the POY leader board, which he could achieve also thanks to the final table points he earned when he took part in the previous WPT game.
The players who finished fourth, fifth, and sixth were Harrison Gimbel ($83,818), Rex Clinkscales ($62,864), and Jeff Griffiths ($50,291), respectively. The players who finished seventh, eighth, and ninth were Jordan Cristos ($41,909), Samuel Panzica ($33,527), and Joe Kuether ($25,145), respectively.