RankingHero.com to Sponsor Drinks at British Poker Awards
RankingHero.com, the social poker site, has confirmed that it is the bar sponsor at the fifth edition of the British Poker Awards, an annual event that is scheduled for Feb 23 at Hippodrome Casino in London. Those who purchase tickets to the event can have a drink with…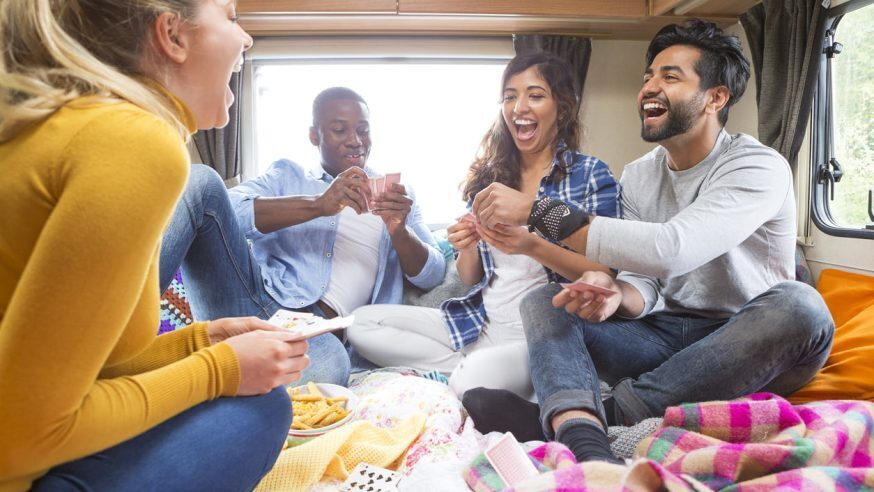 RankingHero.com, the social poker site, has confirmed that it is the bar sponsor at the fifth edition of the British Poker Awards, an annual event that is scheduled for Feb 23 at Hippodrome Casino in London.
Those who purchase tickets to the event can have a drink with renowned poker players before beginning to watch the awards ceremony, during which achievers of the poker world will be honored.
The awards ceremony, which is being organized by Bluff Europe, the poker magazine, will be sponsored by Unibet, a top online poker room. It will be held in collaboration with Casino Life Magazine, PokerNews, CalvinAyre.com, PokerStrategy, Lyceum Media, and RankingHero.com at London's Hippodrome Casino on Feb 23. A limited number of tickets is still available for those interested at www.hippodromecasino.com.
Click Here For Sites Still Accepting USA Player
Nicolas Levi, the chief commercial officer of RankingHero.com, said: "RankingHero.com is proud to be a sponsor of the British Poker Awards. It's the best occasion of the year to celebrate the achievements, on and off the table, of the heroes in our industry."
Michael Caselli, the editor-in-chief of Bluff Europe, said that the awards ceremony will celebrate the greatest names associated with poker and will give them "a great night to reflect on a great year."
Those who want to purchase tickets to the awards ceremony can do so by visiting www.hippodromecasino.com till a day before the British Poker Awards. All those who attend will be welcomed with a drink thanks to RankingHero.com.
RankingHero.com, a rapidly growing social poker platform for players to share their results, is now home to more than 1.4 million results. One of the biggest results database for poker, it also serves as an online community of online poker and online casino players. Operated by a team of poker ambassadors, whose aim is to unify the live and online poker industries, RankingHero.com has been very successful in France, where players post over 1000 messages on a weekly basis. RankingHero.com gives various brands a chance to become part of the global poker gaming community and interact with customers.
The British Poker Awards is held every year to recognize, acknowledge, and honor the achievements of UK poker players, magazines, clubs, leagues, and tournaments. Bluff Europe organizes it in collaboration with PokerStrategy, PokerNews, RankingHero.com, and CalvinAyre.com. A committee of poker journalists selects the nominees and the public then casts its votes. Invitations are then sent to prominent industry representatives as well as poker players to witness the awards ceremony.