Raj Kundra-Owned Viaan Industries Set to Launch 'Poker Raj' Website In India
Following the success of India's first official poker league Match Indian Poker League (Match IPL), entrepreneur Raj Kundra and his wife Shilpa Shetty, founders of Viaan Industries Limited, are set to launch a new virtual offering dedicated to poker. The launching of the poker website and mobile app called…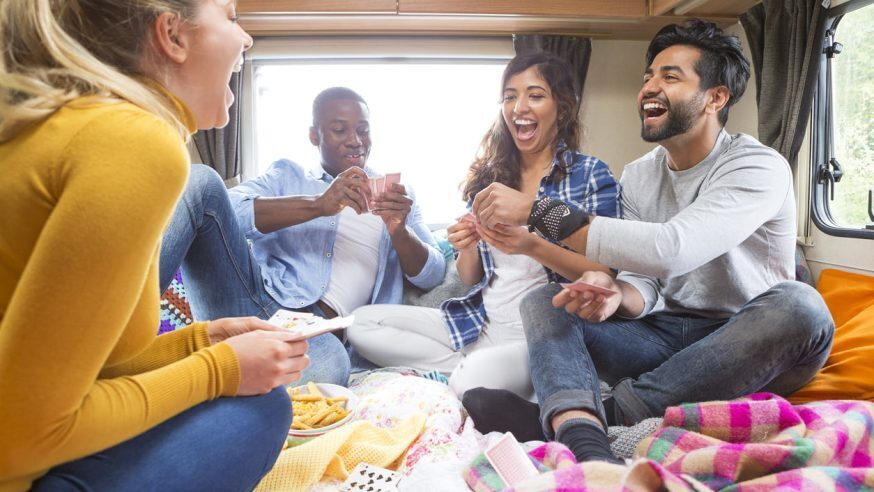 Following the success of India's first official poker league Match Indian Poker League (Match IPL), entrepreneur Raj Kundra and his wife Shilpa Shetty, founders of Viaan Industries Limited, are set to launch a new virtual offering dedicated to poker. The launching of the poker website and mobile app called 'Poker Raj' will take place on Sunday, September 16, and will see a number of freeroll tournaments running from September 16 – 30.  A total prize pool of Rs. 10 lakhs is up for grabs.
Poker Raj to Tap into India's Booming Poker Market
Pune-based digital tech firm Salus Technologies developed the software and technology for the online platform and Viaan Industries hopes to stand above other competitors by capitalizing on customized features and top of the line customer service.
Poker Raj is wholly owned by Viaan Industries and will complement Match IPL, a team-based franchise event organized in partnership with the International Federation of Match Poker (IFMP). The launch of Poker Raj will promote poker as a game of skill and aims to attract more players to the league.
Kundra said it has always been their goal to tap into India's fast-growing real money gaming industry and Poker Raj will do just that. With millions of players taking part in India's booming poker industry, Kundra sees Poker Raj as becoming one of the company's top gaming revenue streams in the future. On the issue of whether poker is some form of institutionalized gambling, Kundra stressed that the game complies with the laws of the land and is completely legal.
Poker Raj 'Will Be Different'
While working on Poker Raj over the past few years, Kundra said they have placed their primary focus on the player. This is not the first time that Kundra embarked on an online poker venture. He also developed "Celebrity Games" with partners in 2016, but the project met with little success and had to be terminated due to mixed views and disagreements on how it should be run.
Other real money gaming brands owned by the company include a spot the ball contest titled Game of Dot, as well as Chase Bid – a bidding game. Both games are currently enjoying fast growth in the market. Referring to his previous ventures that did not take off as planned, Kundra shrugged them off and said that this venture is different as the timing is right.
Poker Raj would be a unique venture as Kundra has a lot more experience in the gaming sector and the new platform is poised to give Indian players a unique experience that will keep them coming back for more.  
Poker Raj – Brand Leverage
There are a number of poker operators and poker leagues who are looking to expand their presence into the lucrative Indian market. Competition is getting fiercer by the day as poker operators look to capture market share and stand out from the competition. It is always difficult for a new player to launch in the market and make a strong first impression.
However, Poker Raj has a unique advantage when it comes to other poker operators. This is because Raj Kundra is well known to the Indian audience as he has dabbled in a number of sports ventures over the years. Kundra is co-owner of the popular 'Rajasthan Royal's' which is one of the cricket teams in the Indian Premier League. The British- Indian businessman also launched the mixed-martial-arts promotion 'Super Fight League' in 2012 and once again brought something new to the Indian market.
Kundra's wife Shilpa Shetty is still one of the most popular celebrities as she has starred in a number of Bollywood films and has a massive fan base. She has over 6.9 million followers on Instagram and Kundra has just over 470,000. The two will use their celebrity status to leverage the 'Poker Raj' brand and promote their poker offerings.
PokerStars India and Adda52 are two of the biggest players in the Indian poker industry but Raj Kundra isn't too concerned as he believes that Poker Raj will be successful in attracting its own set of loyal players. One will have to wait for a few weeks to see how well the new poker website turns out to be.