Quintessentially Foundation Poker Night Raises $305,000
The fourth edition of the Quintessentially Foundation Poker Night, an annual charity poker event, was held last week at Savoy Hotel in London. A field of 200 players participated in the event and raised over $305,000 for Quintessentially Foundation. The event was sponsored by PokerStars, the world's biggest online…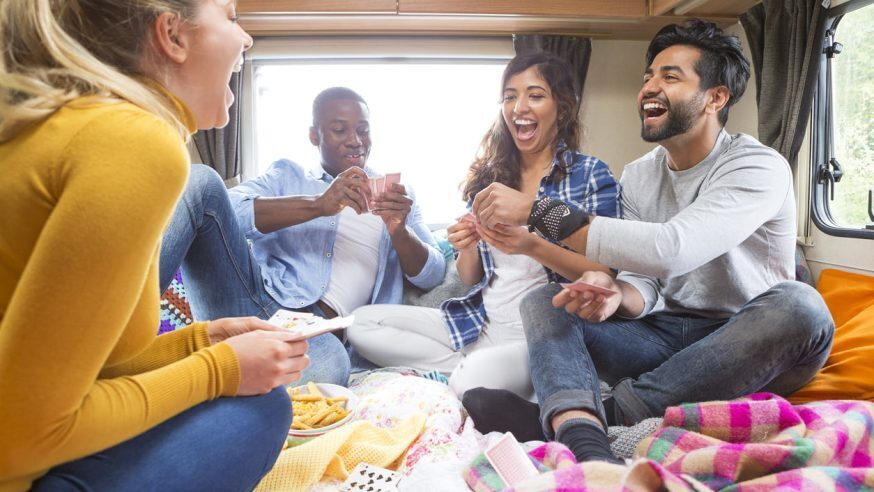 The fourth edition of the Quintessentially Foundation Poker Night, an annual charity poker event, was held last week at Savoy Hotel in London. A field of 200 players participated in the event and raised over $305,000 for Quintessentially Foundation. The event was sponsored by PokerStars, the world's biggest online poker room.
Click Here For Sites Still Accepting USA Player
The Quintessentially Foundation aims at providing education and healthcare to local communities and families worldwide. According to a post on PokerStars Blog, participants did not wear hoodies and discarded water bottles in favor of cocktails and mink scarves. The style of play adopted was reckless in order to create a night of fun and giving.
Ben Elliott, the trustee chairman, has opined that charity and poker match perfectly. He told PokerStars: "Poker brings people together; it's convivial. Everyone's competitive, and there are some serious players, but there's a really warm atmosphere. We aim to create really magnificent events, like this one with PokerStars, and bring people together in a fun way to build the best poker charity tournament in the UK."
Team PokerStars members Christophe De Meulder, Jake Cody, Matthias De Meulder, Leo Margets, Fatima Moreira de Melo, and Bertrand Grospellier participated in the event. All of them will wear Right to Play patches for the following twelve months during live poker tournaments in a bid to enhance awareness of PokerStars' association with Quintessentially Foundation. Sue Hammett, head (corporate giving) for The Rational Group, hopes that this awareness will help "raise enough to pay for another 1,000 volunteers." She also said that members of PokerStars Team Pro will get a first-hand experience of programs shortly and that players at PokerStars will be given ample opportunities to donate to the charity.
Referring to the partnership between The Rational Group and Quintessentially Foundation as "absolutely transformational," Right to Play National Director Meryl Davies said that it will give Right to Play the opportunity to train some more coaches who can help kids play games, wash their hands, save lives, and use mosquito nets to save kids from malaria.
Quintessentially Foundation raises funds for foundations such as Greenhouse, Right to Play, and Place2Be. Thanks to the charity poker event recently held, the amount donated by the foundation this year exceeded the $6 million mark. Around $470 million has already been used for the education of one million children all over the world.
PokerStars will introduce several ways for players to donate to Right to Play in the near future.