Pokies Company Aristocrat Moves To Mobile Gaming With $1.3B Acquisition
The Sydney-based gambling machine manufacturing giant Aristocrat Leisure has enjoyed its prominence in the gambling industry for years as the second largest manufacturer of slot machines in the world. Now the company is moving into the digital gaming world as they have completed a billion-dollar takeover of a US-based…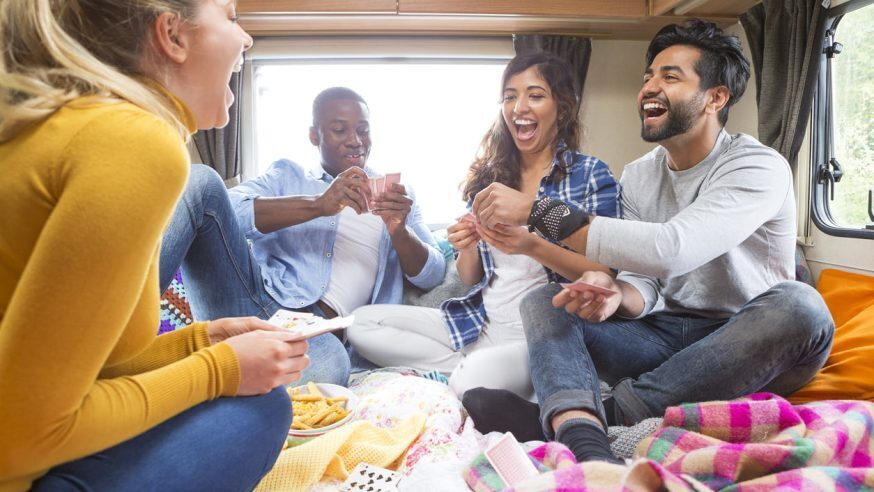 The Sydney-based gambling machine manufacturing giant Aristocrat Leisure has enjoyed its prominence in the gambling industry for years as the second largest manufacturer of slot machines in the world. Now the company is moving into the digital gaming world as they have completed a billion-dollar takeover of a US-based casual gaming company known as Big Fish Games.
Big Fish Games Acquisition
Aristocrat welcomed 2018 with an announcement that they've completed the acquisition of Seattle's Big Fish Games for $1.3 billion. Founded in 2002, Big Fish Games is the developer and distributer of many popular PC and mobile games such as the popular Mystery Case Files series. The company has developed both premium paid and free-to-play social casino games such as Big Fish Casino, Gummy Drop! and Fairway Solitaire. Big Fish Casino continues to be the company's most successful title, regularly ranking in the top five most popular apps in the US.
The acquisition of Big Fish Games solidifies Aristocrat's efforts in recent years to establish itself as a top player in the online social gaming market. As the online gambling industry continues its strong growth in the recent years, Aristocrat's decision to tap the younger and more technologically savvy market will see the company looking to take advantage of the massive digital gaming push.
Aristocrat Expanding With Each Acquisition
The Australian pokies giant completed a strategic acquisition prior to its deal with Big Fish Games. Aristocrat bought out Israeli gaming company Plarium for $635 million a few months prior to the Big Fish acquisition. The Plarium deal started in August and was completed in December and added to Aristocrat's impressive portfolio – Vikings: War of Clans which is Plarium's most successful title.
Back in 2014, Aristocrat also acquired Video Gaming Technologies for $1.3 billion to secure its strength in the gambling machine business in North America. According to Adam Krejcik, analyst at Eilers & Krejcik Gaming, Aristocrat saw an estimated $292 million in digital revenue in the period that ended September 30, 2017. This is a 41 percent increase in digital revenue from 2016, which includes a $93-million boost in social casino games revenue.
Riding its digital growth momentum, the Big Fish Games acquisition will further Aristocrat's position in the digital gaming sphere. The deal has effectively doubled the size of the company's growing digital arm, which now accounts for 38 percent of Aristocrat's total revenue. It has also made Aristocrat, the second largest provider of social casino games in the world, next to Chinese-owned Playtika. Aristocrat's wide range of social casino offerings now include free-to-play online poker, table games, slots and bingo games for the smartphone and PC.
The $1.3 billion sum that Aristocrat is paying to acquire Big Fish is very close to the amount Churchill Downs paid when it bought the company in 2014.
In a statement, Trevor Croker, chief executive officer of Aristocrat, said "The strategic and financial benefits of this acquisition are highly compelling. Big Fish's digital-first social casino content and industry leading meta-game capability and applications are highly complementary to Aristocrat's existing and industry-leading land-based digital content business."
Aristocrat Taking A Chance On Big Fish Games
Indeed, after the Big Fish Games acquisition, Krejcik estimates Aristocrat's digital arm to generate over $1.1 billion in revenues and $250 million in EBITDA by the end of 2018. If Aristocrat plays their hand well, they may well be poised to overtake American video game developer Zynga, who currently has a $3.5 billion market value.
Aristocrat first came out with their plans to buy out Big Fish in November 2017 and the news was flagged by several of their investors. According to Macquarie Research, Big Fish has not been performing as well as its rivals in the digital segment for the past few years. The company was only able to deliver 2 percent revenue growth when its segment has been continuously growing at 15 per cent a year. Because of this, the acquisition announcement back in in November pulled Aristocrat's share price at the Australian Securities Exchange (ASX) down to almost 7 percent.
As with many mergers, the new acquisition comes with various risks. Krejcik mentioned that the difficulty in merging the two large-scale social gaming companies emanate largely from the fact that Aristocrat's operations will be widespread in San Francisco, London, Israel, Oakland, Ukraine, and Seattle. The company will have to focus on global operations and look to diversify its offerings across the global digital gaming landscape.