PokerStars Walks Away With Yet Another 'Online Poker Operator Of The Year Award' At The IGA
Amaya Inc owned PokerStars recently won the 'Online Poker Operator Of The Year Award' at the ninth edition of the Annual International Gaming Awards which was held at the Savoy Hotel in London, England. This win made it the fourth consecutive year that PokerStars is walking away with the…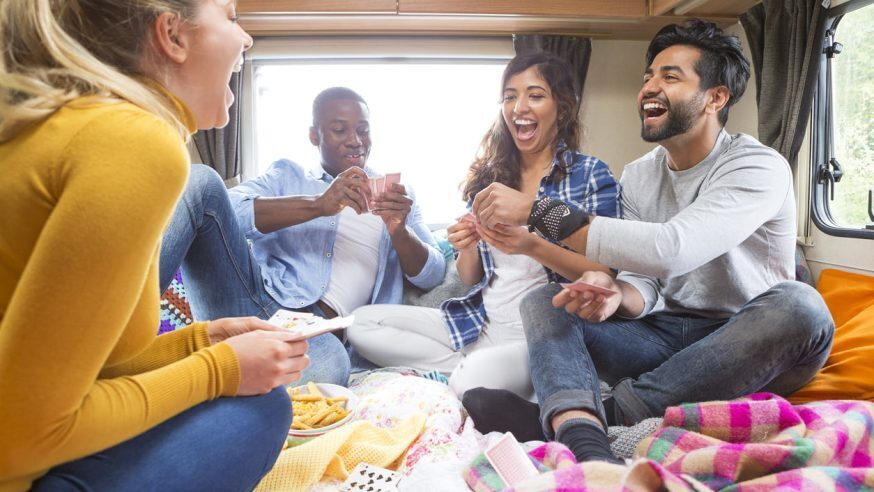 Amaya Inc owned PokerStars recently won the 'Online Poker Operator Of The Year Award' at the ninth edition of the Annual International Gaming Awards which was held at the Savoy Hotel in London, England. This win made it the fourth consecutive year that PokerStars is walking away with the online poker operator of the year award.
PokerStars, the biggest online poker website in the world which recently celebrated the milestone of reaching one hundred million customers had stiff competition for the award from companies such as 888Poker, WSOP.com, Sky Betting & Gaming, Unibet and its sister site Full Tilt Poker.
Click Here For Sites Still Accepting USA Player
PokerStars dominated 2015 by rolling out a number of new initiatives that focused on rolling out online tournaments that were bigger than before, better than before and had a lot more prize money on offer. The success of such tournaments has contributed to the growth of its player database and also helped the website stay ahead of its competitors and continue to build its reputation of being the biggest online poker website in the world.
In a statement, Eric Hollreiser, vice president of Corporate Communications, Amaya and PokerStars said "We are proud that the independent judging panel named PokerStars as the 'Online Poker Operator of the Year. We are grateful to have earned the award, and dedicate this to the millions of players and thousands of staff who have contributed to PokerStars' ongoing success."
PokerStars also launched its biggest marketing campaign in its history by leveraging the popularity and social media following of two of the biggest footballers in the world. Cristiano Ronaldo and Neymar Jr have a combined fan following of over 150 million fans on social media and PokerStars used this marketing campaign to introduce its brand along with a number of special bonus offers to acquire first time online poker players.
Amaya Inc, the parent company of PokerStars was one of the nominees for the Socially Responsible Operator of the Year Online but did not win the award. PokerStars also sponsored two special awards at the IGA which were the iGaming Software Supplier of the Year and the Technology Provider/Supplier award of the year.
PokerStars continues to make news in 2016 as Amaya Inc CEO David Baazov recently announced that he would like to take PokerStars out of the public domain and turn it into a private company.