PokerStars' U.S Facing Sites Achieve Massive Success With Half Price Sunday Promo
Poker players always love bargain and value and PokerStars delivered this past weekend when it reduced the buy-ins of its major Sunday games by 50 percent across all of its US markets. On Sunday, July 18, PokerStars players in New Jersey, Pennsylvania, and Michigan were given the chance to play…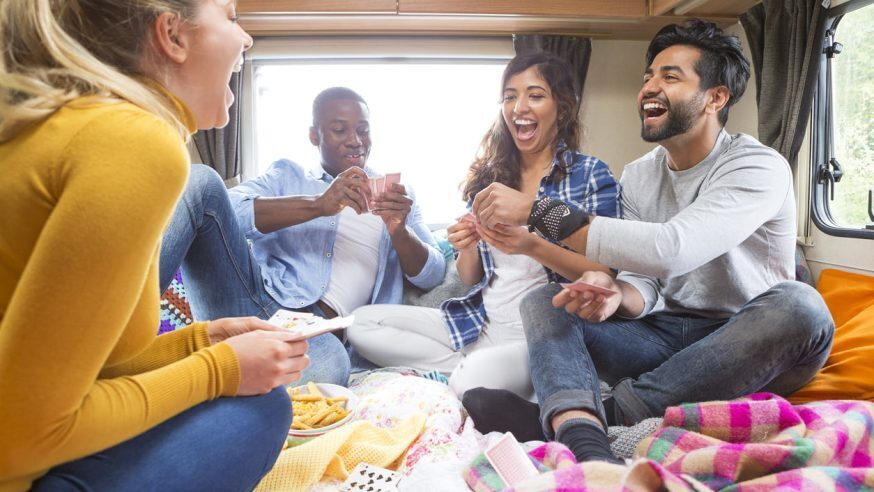 Poker players always love bargain and value and PokerStars delivered this past weekend when it reduced the buy-ins of its major Sunday games by 50 percent across all of its US markets.
On Sunday, July 18, PokerStars players in New Jersey, Pennsylvania, and Michigan were given the chance to play the Sunday Warm-Up, Sunday Special, and Sunday Supersonic for half their normal price as part of "Half Price Sunday", and it yielded positive results for the online poker giant.
All three tournaments attracted huge turnouts for each of PokerStars' US markets, which enabled them to surpass their guarantees by almost 16%. Overall, a total of 4,800 entries were recorded across NJ, PA, and MI, translating to more than $187,000 in total prizes awarded to winners. Players also benefited from nearly $550 in prize pool value for each dollar spent on buy-in.
Here's how the NJ, PA, and MI markets fared during last weekend's Half Price party.
New Jersey Records Highest Increase in Guarantees
Taking into account percentage over guarantee, PokerStars NJ fared better than its PA and MI counterparts. The NJ version of Sunday Warm-Up, Sunday Special, and Sunday Supersonic featured $26,500 in combined guarantees. All three tournaments ended up attracting a total of 628 entries to generate $36,384 in total prize pool – that's equivalent to an increase of more than 37 percent from their initial guarantees.
Looking at the Prizes/Buy-in metric, PokerStars NJ sits at the bottom of the pack, with local players getting just $223.90 in final prizes per buy-in value. This comes mainly as a result of the market's high total buy-ins of $162.50, compared to $90 in both PA and MI.
Decent Results in Michigan
In PokerStars Michigan, the Half Price Sunday results were generally positive as well. The three Sunday tournaments pulled in a total of 1,583 entries, creating a huge prize pool of $57,065, 18.8 percent higher than their combined original guarantees of $48,000. The best-performing tournament was Sunday Warm-Up, which managed to break its guarantee by nearly 35 percent.
Overall, MI players were able to get $634.05 in prizes per dollar paid in buy-in. PokerStars MI is in the middle based on all indicators.
Pennsylvania Players Enjoy Highest Prizes/Buy-in Value
Players at PokerStars PA enjoyed $1,048.44 in prizes per dollar paid in buy-ins, the highest among the three markets. The three Half Price Sunday games attracted 2,571 entries, generating a total prize pool of $94,360. They exceeded their targets by just 7.84%, lower than NJ and MI, but that's still a favorable outcome.
The Sunday Warm-Up drew the most number of players in PA at 474, and awarded $6,500 in total prize money, an almost 30 percent jump in guarantees.
PokerStars PA's Half Price Sunday Special generated the biggest prize pool as well as the highest prizes/buy-in value across all three states. The tournament awarded nearly $80,000 in prize money after attracting 1,755 entries.
PokerStars Battling Tough Competition
The success of PokerStars' Half Price Sunday comes at a time when larger tournaments are running at major US rival site WSOP.com. The site is currently playing host to the domestic leg of the WSOP Online Bracelet Series which will conclude on August 1. At the same time, the operator is also running other huge events such as the Summer Online Championships.
The latest Half Price Sunday results are proof that PokerStars is still able to stay in the game and attract a major segment of the online poker market amid strong competition. The online poker giant refuses to be complacent especially with the latest developments in the world of online poker. As competition intensifies, PokerStars aims to maintain its global dominance.
PokerStars is currently trialing a new Rewards Program to attract more players across its global markets, while in the US, it continues to ramp up its efforts to keep its leading status especially in PA and MI where tough competition looms with the expansion of WSOP.com to both states.