PokerStars To Monitor Affiliate Partners Via Gig Comply
PokerStars is strengthening its affiliate marketing compliance through a new partnership with gaming solutions provider Gaming Innovation Group (GiG). The deal will see PokerStars incorporate GiG's proprietary affiliate monitoring tool GiG Comply across all its affiliate operations all over the globe. Regulated Markets Going Tough on Gambling…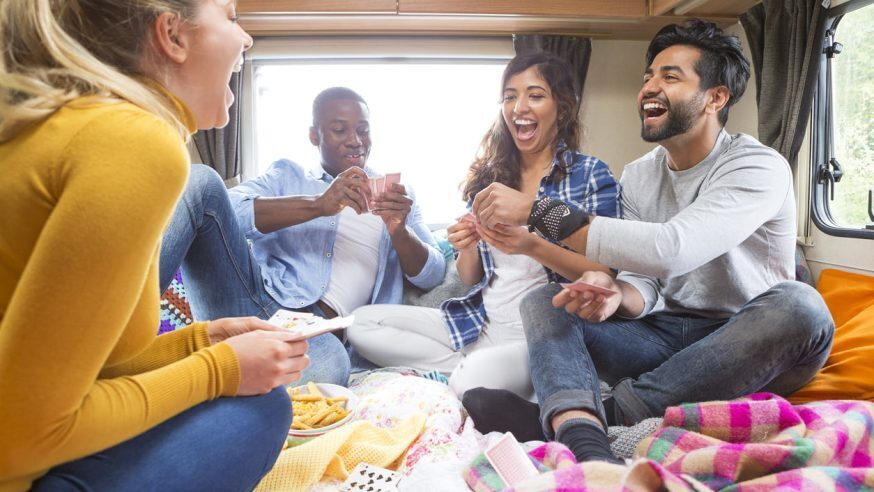 PokerStars is strengthening its affiliate marketing compliance through a new partnership with gaming solutions provider Gaming Innovation Group (GiG). The deal will see PokerStars incorporate GiG's proprietary affiliate monitoring tool GiG Comply across all its affiliate operations all over the globe.
Regulated Markets Going Tough on Gambling
A consistent rise in gambling addiction figures, alongside ongoing concerns over other negative impacts arising from excessive online gambling have pushed a number of regulated markets worldwide to place tighter restrictions on how gambling companies should promote their products.
More recently, European countries, including the UK, Italy, Denmark, and Spain took a tough stance on gambling ads, with Italy banning them outright, while Spain announcing it could implement a major crackdown on gambling ads in a bid to curb gambling addiction numbers in the country. Sweden, considered as one of the fairest markets in the world, has already put in place strict regulatory measures in relation to gambling advertising and marketing.
How GiG Comply Works
Taking into account the ever-changing gambling regulatory landscape, PokerStars has taken the initiative to bolster its industry compliance by partnering with GiG, and making sure its own affiliate program, Stars Affiliate Club, is better equipped to deal with legal headwinds.
GiG Comply will now be tasked to comb through PokerStars' affiliates, and examine imagery, links, language, and brand references used in their content and web pages to see if they do not go against the rules and guidelines set by the company for its affiliate partners.
GiG Comply is able to do this through its built-in smart technology which enables automated monitoring ads locating, and effortless compliance check. The tool also has the ability to cross-reference existing regulation to spot any violations.
The software makes sure all of the advertising and marketing aspects of its clients adhere to regulatory standards and best practices, and this way, gaming companies can guarantee that their players, readers, and potential new customers are presented with the right products, and not misleading ones.
PokerStars now joins other major iGaming brands who are currently working with GiG Comply, including SuprNation, Betfred, and Betsson. British firm Bet365 also signed a partnership with GiG Comply to ensure sustainable operations, especially in the UK and other volatile markets in Europe, which are still dealing with the impact of Brexit.
The deal will also help the brand as it tries to expand to other regulated markets worldwide, including the US.
The Stars Group's Public Relations Associate Director Rebecca McAdam Willets has welcomed the new partnership, saying GiG Comply will help reinforce the company's good reputation by making sure its affiliate partners deliver industry-compliant content to their audiences. Willets said they are excited to see the technology in action.
GiG Chief Executive Officer Richard Brown said they are equally excited to be working with PokerStars and share their technology to the leading brand. Brown said they will assist the company in ensuring it complies with responsible gaming best practices.
PokerStars Setting An Example
PokerStars which is the biggest online poker room in the world is owned by The Stars Group. The online poker giant has control of more than two-thirds of the entire online poker market. It hosts some of the biggest and most prestigious poker festivals, both live and online, featuring massive guarantees, and creating millionaire champions. The brand is represented by the prominent names in poker, with major titles and millions of dollars in earnings to their name.
The company is continuing to improve its offerings and strengthen its regulatory compliance in order to widen its customer base and expand into more markets in the future. PokerStars tends to often set the trend in the iPoker industry and this move will push other iPoker operators to focus on their affiliate compliance.
GiG Comply
Gaming Innovation Group Inc. provides technology solutions in the iGaming industry. The company was founded in 2012 with the main aim of making online gaming fair and fun for everyone. GiG has a diverse range of products and services, helping iGaming companies with their compliance efforts. The Malta-based firm works with a network of suppliers, operators, and users to provide the best gaming experience for all.