PokerStars to Launch Live Poker Room on March 4
PokerStars has set a date for the inauguration of PokerStars LIVE Poker Room in Hippodrome Casino, one of the major land casinos in London. Click Here For Sites Still Accepting USA Players The launch of PokerStars' live poker room in…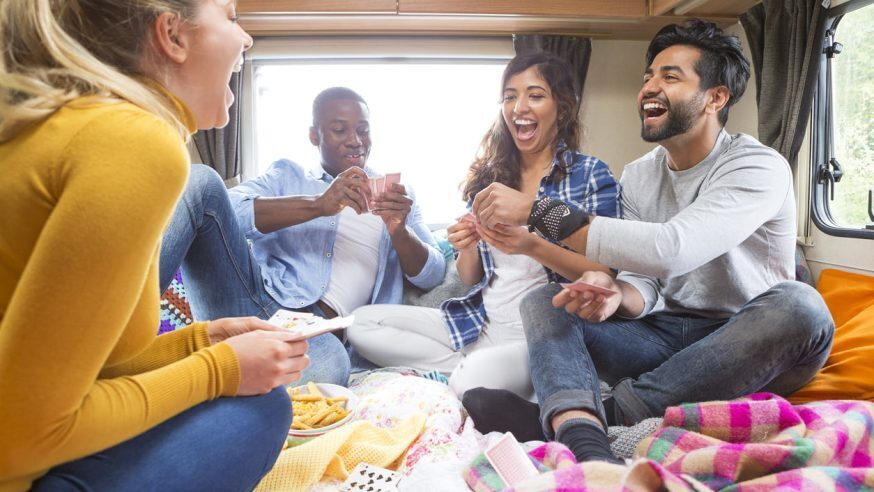 PokerStars has set a date for the inauguration of PokerStars LIVE Poker Room in Hippodrome Casino, one of the major land casinos in London.
Click Here For Sites Still Accepting USA Players
The launch of PokerStars' live poker room in the Hippodrome Casino was something the UK poker gaming community has been waiting for ever since PokerStars signed a partnership deal with the Hippodrome Casino. PokerStars has signed quite a few partnership deals with land casinos worldwide in a bid to expand into the brick-and-mortar poker gaming sector. So far, the operator had been focusing only on online poker. PokerStars is also ensuring its smooth re-entry into the US market by attempting to purchase a struggling land casino in New Jersey. If New Jersey legalizes and regulates online poker, PokerStars can consider itself well inside the US market.
Nothing much is known about the expected launch of PokerStars LIVE Poker Room in the Hippodrome, but the online poker room has confirmed that the launch is scheduled for March 4, after which poker players are free to use the sophisticated facilities in the new poker room.
PokerStars Live Poker Room will provide poker gaming services round the clock, and poker enthusiasts can look forward to a wide choice of daily poker tournaments and cash games and plenty of significant live poker events.
The UKIPT's London leg is scheduled to be the first major poker tournament to be held at The Hippodrome. It is expected to begin on April 12. Speaking about the event, Kirsty Thompson, president and head (live rooms Europe) for UKIPT, said: "The Hippodrome Casino is the premier casino destination in London. Establishing this permanent PokerStars LIVE room will give more players the opportunity to play cash poker with the high-quality player experience that PokerStars is known for."
Expressing his opinions, Hippodrome Casino Chairman Simon Thomas said that the new PokerStars LIVE Poker Room has been designed to give players the best possible poker gaming experience. He said, "The poker room's luxury interior design has been developed to take poker to a new level," adding that "it's location in the 'Gods' is unique and our ambition is to create a fabulous environment in which to play poker."
One of the most thrilling features of PokerStars LIVE Poker Room is that it will give players opportunities galore to qualify for prestigious online as well as live poker tournaments organized by PokerStars. Plenty of satellite qualifiers will be run in the new poker room.