PokerStars Teams Up With New Jersey's Autism Speaks To Support Autism Awareness And Research
PokerStars, the world's largest online poker site has partnered with the New Jersey's Autism Speaks to promote research on Autism and advocacy for Autism science. PokerStars will become a top sponsor of Autism Speaks' research, awareness and advocacy efforts through the Autism Awareness Month in April and beyond. …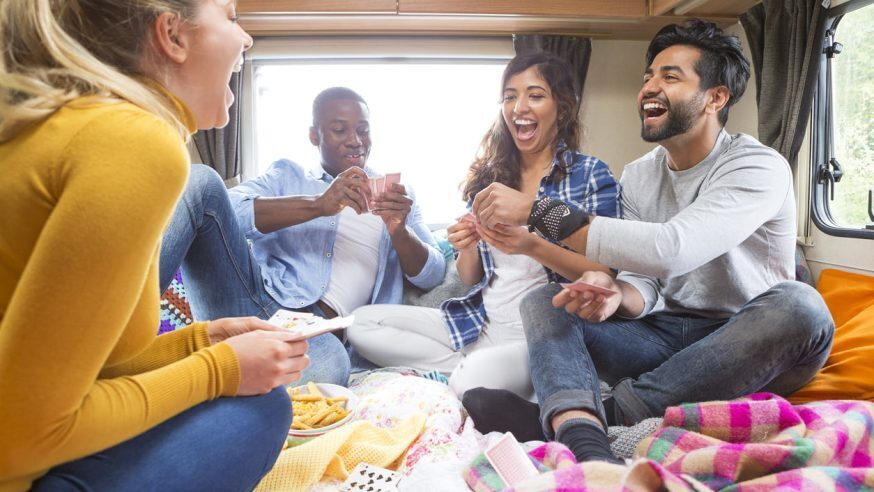 PokerStars, the world's largest online poker site has partnered with the New Jersey's Autism Speaks to promote research on Autism and advocacy for Autism science. PokerStars will become a top sponsor of Autism Speaks' research, awareness and advocacy efforts through the Autism Awareness Month in April and beyond.  The company is sponsoring Autism Speaks through its Corporate Giving Programme named 'Helping Hands'.
The online poker giant battled for a number of years to re-enter the U.S. after being banned from the country during the Black Friday raids. Amaya Inc, the parent company of PokerStars finally obtained an online poker license in September 2015 to enter the New Jersey market. The company took its time to launch in the garden state and only went live towards the end of March 2016.
Click Here For Sites Still Accepting USA Player
PokerStars pays special attention in giving back to charities and non-government organizations throughout the globe and partnering with the New Jersey chapter of Autism Speaks appeared to be a fantastic way for the company to give back to the people of New Jersey.
In a statement, Eric Hollreiser the Vice President of Corporate Communications for Amaya Inc. and PokerStars said, "Today, autism is a complex and often misunderstood disorder that affects 1 out of 68 children and millions of families, including many of those within the PokerStars family. We are eager to partner with Autism Speaks New Jersey to help raise funds and awareness for this important work."
PokerStars kicked off the Autism Awareness month by participating in Light It Up Blue campaign led by Autism Speaks. The Light It Up Blue campaign was held on the 2nd of April and thousands of landmarks, buildings and homes across the globe flashed bright blue lights to show solidarity with families affected by autism. PokerStars changed its red logo to blue to show support to the cause and has also committed to raise funds throughout the year for Autism Speaks by organizing various events and campaigns.
Heather Hays, the Executive Director of Autism Speaks New Jersey thanked PokerStars and Helping Hands for their support and commitment to autism awareness. She also said that her organization would be announcing various fundraising initiatives to support autism awareness throughout the month of April and would collaborate with PokerStars to assist in this effort.
Amaya Inc has taken a strong hit to its reputation during the last few weeks after its CEO David Baazov was forced to step down after Canadian authorities filed charges against him for insider trading. A number of other senior Amaya Inc executives were also accused of participating in insider trading.