PokerStars Teams Up with Jones and Sons to Mix Poker with Food
London has an exciting treat for its poker-loving residents—the opportunity to play for meals and cocktails with poker. Thanks to an agreement between Jones and Sons Restaurant and PokerStars, the biggest online poker room in the world, the All-in Kitchen has been launched in Haggerston, close to East…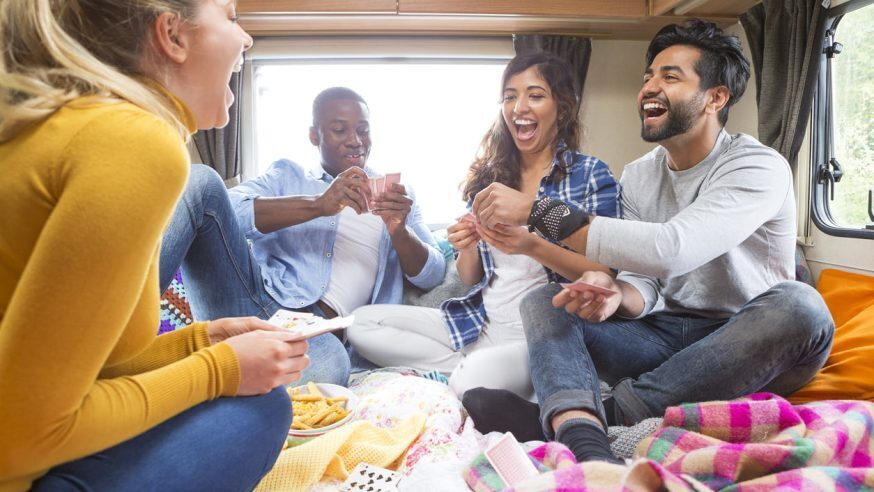 London has an exciting treat for its poker-loving residents—the opportunity to play for meals and cocktails with poker.
Thanks to an agreement between Jones and Sons Restaurant and PokerStars, the biggest online poker room in the world, the All-in Kitchen has been launched in Haggerston, close to East London's Shoreditch. Poker enthusiasts are given the unique opportunity to purchase meals by playing poker from January 19 to January 21, partly to celebrate the start of the United Kingdom and Ireland Poker Tour (UKIPT) 2015 in London.
Click Here For Sites Still Accepting USA Player
Diners who drop in at All-in Kitchen can either pay for their meals in full or play three hands of poker to find out if they can eat for free or at a discount. Diners will definitely opt to play poker as they will not lose anything, but only gain from it.
Diners who choose to play poker will be given a stack of 10,000 chips and asked to play three hands of poker. If they succeed in increasing their initial chip stack after playing three hands of poker, they will receive a free three-course meal. Even if players cannot increase their initial chip stack, they will get their meal at a heavy discount. If they have a minimum of 5,000 chips left in their stack, they will have to pay just $7.58. If their chip stack is less than that, they will have to pay $15.16.
The menu at All-in Kitchen is quite exciting. The Flop comprises culinary delights such as Jacks – Bourbon Glazed Pork Belly; Queens – Queen Scallops, Bacon Marmalade, and Salt Baked Swede; and Kings – Chargrilled King Prawn Cocktail, among others. The Turn comprises 3 of a Kind – Confit, Roast and Pan Fried Duck, and Blackberry Reduction; The Nuts – Butternut & Chestnut Gratin, Waterloo Soft; and The Royal Flush – King Crab Thermidor, Straw Fries, among others.
The Small Blinds comprise The Pot – Boiled Charlotte Potatoes, The Stack – Triple Cooked Chips, Split Pot – Mixed Seasonal Vegetables, and Limp – Green Salad. The River comprises Millionaires Tart – Salted Caramel and Chocolate, Whiskey Cream and 2 Pair – Pear Tarte Tatin, Pear Caramel, Ice Cream. There are also cocktails called The Bluff – Elderflower, Lemon, Sugar, Soda; The Raise – Home Smoked Rum, Orange and Raspberry Liqueurs, Grilled Orange; The Call – Earl Grey Infused Gin, Lemon, Egg White;  and The All Nighter – Espresso Martini; to mention just a few.
Jones & Sons founder Andy Jones is excited at this opportunity to combine food and poker.