PokerStars Sets Eyes On Next Major Stop Of Panama For Its PokerStars Championship
After wrapping up the inaugural PokerStars Championship at the Bahamas, the company is preparing for its next two stops which will be at Macau and Panama based on a recent statement by PokerStars Department Head of Live Poker Operations Neil Johnson. Johnson also discussed the Bahamas Championship…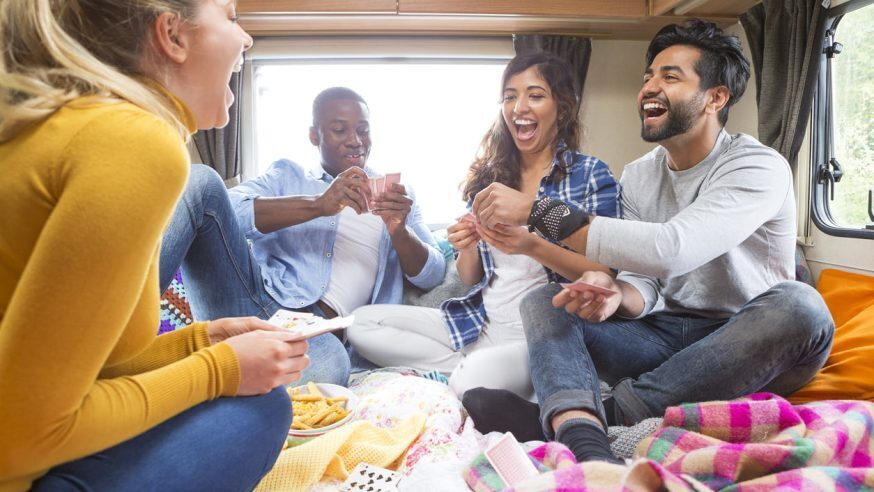 After wrapping up the inaugural PokerStars Championship at the Bahamas, the company is preparing for its next two stops which will be at Macau and Panama based on a recent statement by PokerStars Department Head of Live Poker Operations Neil Johnson.
Johnson also discussed the Bahamas Championship after hosting the first event under the reorganized banner of live events and said that while there were successes and failures as in the case of any major event, he was overall pleased with how the Bahamas event went. He stated that the PokerStars team is now focusing on the upcoming stops and was optimistic about the Panama stop.
Click Here For Sites Still Accepting USA Player
In a statement Johnson said "I've talked to a number of players here who are excited for a chance to go someplace new. Beautiful city, great nightlife, good weather and the chance to play with people you've never played with before. I think we'll see a lot of people giving Panama and Macau a try".
PokerStars has had previous experience in hosting successful events in South America and Central America such as the Brazil Series of Poker and the Latin American Poker Tour (LAPT). Poker has been growing in popularity in the region and PokerStars has played an active role in this by holding local events and supporting local players.
Previous stops in Panama for the Latin American Poker Tour have seen buy-ins ranging from $1,500 to $2,500 and the $5,000 price point of the PokerStars Championships would be uncharted territory for the company. The $5,000 buy-in didn't impact the Bahamas experience greatly though the event saw only 728 entries to the 928 seen in 2016. Johnson expects around 500 entries in Panama.
Reviewing the Bahamas experience, Johnson said that the introduction of the highly successful spin & go qualifiers had major impact on event landscape. Given the immense popularity of the lottery-style format PokerStars launched a series of tournaments on their site which awarded winners packages to go to its events. Johnson stated that approximately 140 players qualified through Spin & Go package.
Another feature that's boosted the excitement levels is the new concept of a live Tournament Leaderboard (TLB).  Deployed jointly with the Global Poker Index ranking system, all PokerStars Championship events will have a leaderboard that accrues points for players based on their finishes in every numbered event in the tournament. The overall winner will get an entry ticket to an exclusive sit & go tournament against other winners of 2017 TLB which will feature a first prize of $100,000.