PokerStars SCOOP 2013 to Include Zoom Poker Tournaments
PokerStars' tentative Spring Championship of Online Poker (SCOOP) schedule, which the online poker room recently released, will feature Zoom tournaments and PokerStars' new online poker variant 5 Card Omaha. Click Here For Sites Still Accepting USA…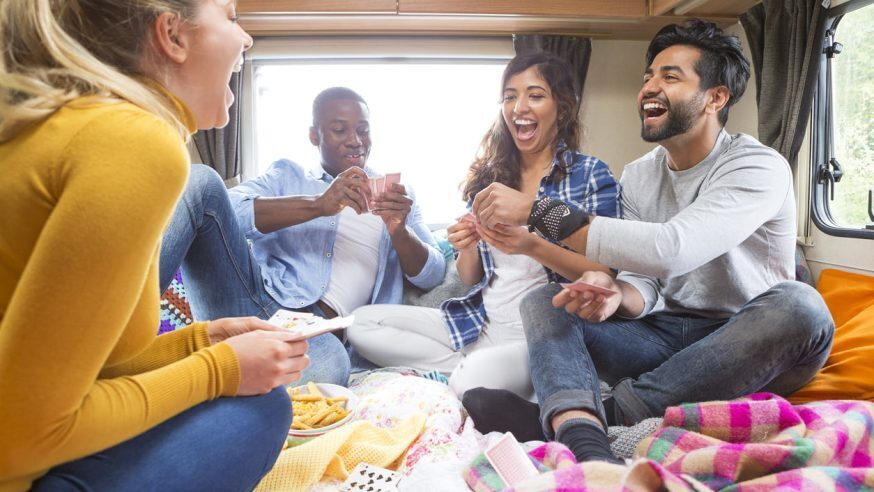 PokerStars' tentative Spring Championship of Online Poker (SCOOP) schedule, which the online poker room recently released, will feature Zoom tournaments and PokerStars' new online poker variant 5 Card Omaha.
Click Here For Sites Still Accepting USA Players
SCOOP is one of the most significant events in the online poker calendar, and last year, the SCOOP was referred to as "the biggest tournament series in history" because it gave away over $65 million in prizes.
Zoom poker tournaments are going to be the highlight of this year's SCOOP, as PokerStars had announced earlier this month. Zoom poker tournaments also formed part of the fourth edition of the MicroMillions Series, held between March 14 and March 24, 2013. However, the MicroMillions Series did not comprise zoom tournaments alone, but a total of 100 tournaments held for 24 hours per day, providing continuous online poker action to poker players from all over the world. The MicroMillions Series had a guaranteed prize of $5 million, which included a guaranteed prize of $1 million in the MicroMillions Main Event, which was played on March 24.
SCOOP 2013, which will be played from May 12 to May 26, will comprise 42 exciting poker events. PokerStars could add more events as the schedule it has just released is tentative and subject to change.
SCOOP comprises online poker tournaments in low, medium, and high categories, starting from buy-ins as low as $5.50 for a low category Six Max NL Hold'em Tournament and ending with buy-ins as high as $21,000 for a high category NL Hold'em Heads Up High Roller Tournament.
Early this month, PokerStars introduced Big O into its portfolio of cash games. The rules of Big O are similar to those of Omaha, the only difference being that five cards are dealt to players before the flop. The online poker room also launched Courchevel, which is similar to Big O, except that the first flop card is dealt preflop. PokerStars had announced that it would be launching Courchevel and Big O shortly after Full Tilt Poker announced that it would introduce 5 Card Stud and Irish Poker. PokerStars had last introduced a new poker variant called Badugi back in 2008.
According to PokerStars' SCOOP schedule, Courchevel tournaments, with buy-ins of $11, $109, and $1,050, will be held on May 20. SCOOP 2013 will also comprise a number of games such as Razz, 7 Card Stud Hi/Lo, Eight Game Mix, Triple Draw Deuce Seven, and Triple Stud.