PokerStars Releases Feature Rich Social Poker App on Facebook
PokerStars' social poker gaming application for Facebook, which has been in beta testing for the past 18 months, has finally been released. Called PokerStars Play, this social poker app is meant for poker players who love playing poker for fun with their friends. PokerStars Play is not at all…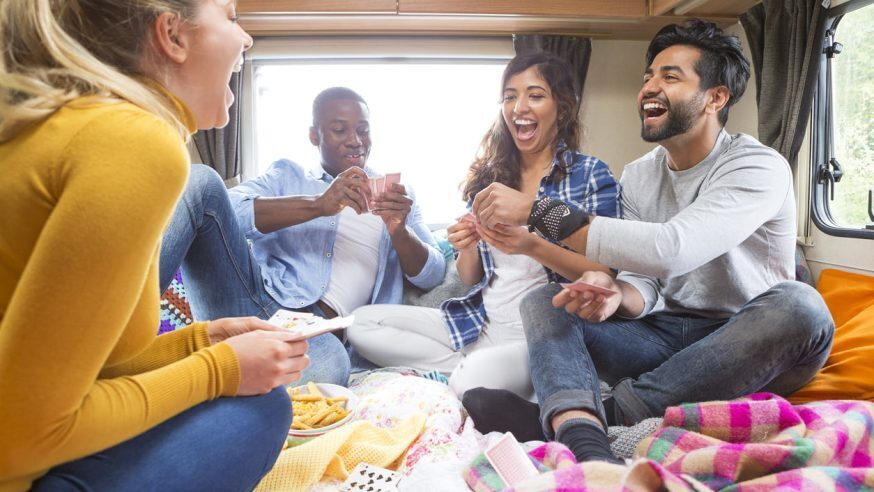 PokerStars' social poker gaming application for Facebook, which has been in beta testing for the past 18 months, has finally been released. Called PokerStars Play, this social poker app is meant for poker players who love playing poker for fun with their friends. PokerStars Play is not at all like the other social gaming apps that flood the market. Its resemblance to PokerStars.net and the fact that it shares its fun money balances with PokerStars.net places it in a class of its own.
Click Here For Sites Still Accepting USA Player
Poker players will find all the poker games available at PokerStars.net, including PokerStars' version of high-speed poker, called Zoom Poker, at PokerStars Play. The online poker operators told eGamingReview that its social poker app was the only Facebook app that offered a high-speed variant of poker when its beta version was launched in 2013.
Although it bears a strong resemblance to PokerStars.net, PokerStars Play has some features that PokerStars.net lacks. Having thoroughly understood the fact that social players enjoy achievements, PokerStars Play challenges them to achieve numerous levels.
Amaya Gaming, the company that recently acquired Rational Group, the owner operator of Full Tilt Poker and PokerStars, gives a great deal of importance to social gambling. David Baazlov, the chief executive officer for Amaya Gaming, said, "We anticipate social gaming will be an important growth opportunity for the company."
Social poker may not generate huge revenues, but social gaming apps do encourage players to make several in-app purchases. Baazlov said, "While this social poker offering is not real money gaming, Rational has begun to modify this offering through the sale of chips to players with important upgrades."
According to a PokerStars spokesperson, the company plans to continuously introduce new features to and refine its social poker product. Social poker players can therefore look forward to newer and better features such as player followings, achievement levels, and leader boards. The company could also think of new ways to earn monetary profits from its base of social poker players.
While PokerStars is exploring the social poker world, its rival Zynga is planning to expand into the territory of real money poker gaming. In 2013, Zynga launched its real money poker product in the UK on the Party Poker software platform. Although it initially did not permit players to play for real money through Facebook, in Jan 2014, it became the first operator to offer real money poker services through the giant social networking site.