PokerStars' New Rewards Program – Key Details For You To Understand
PokerStars recently rolled out a new rewards program on a trial basis and said that it is looking to more transparent, more generous and fair to its players. The new rewards system now offers its players an increased cashback of up to 65%. At one point in time,…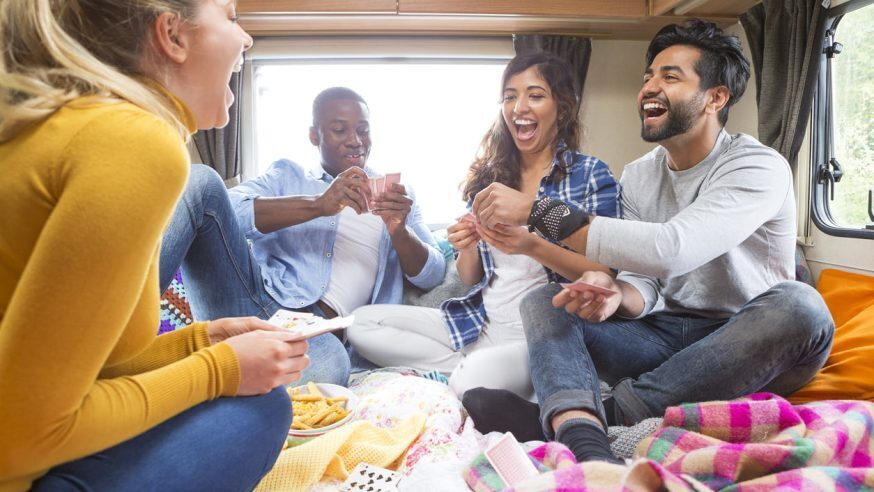 PokerStars recently rolled out a new rewards program on a trial basis and said that it is looking to more transparent, more generous and fair to its players. The new rewards system now offers its players an increased cashback of up to 65%.
At one point in time, PokerStars had the most lucrative loyalty program for online poker players. Its Supernova Elite scheme gave away up to 70% rakeback, and those who managed to reach the top level enjoyed up to $135,000 in cashback from the program alone.
However, when PokerStars was acquired by Amaya Gaming, the operator revamped its loyalty scheme and reduced the rewards for players. The Supernova VIP program was terminated and was eventually replaced with the existing Chests-based system, with rewards capped at 30%. The operator moved away from the traditional volume-based program to provide a more competitive platform for players.
Now, PokerStars is going back to where it started in terms of rewarding its most loyal players. Here are the main takeaways of the site's new rewards program:
Trial Phase Until September 30
The new system is currently on trial mode which will last for three months and is expected to complete by the end of September. PokerStars will randomly select 20% of players from its global pool to take part in the trial and they will participate in three surveys taken before, during, and after the trial.
You'll know if you have been selected for the trial if PokerStars sends you an email, asking you to take a survey. If you haven't received one, that means you have not been chosen.
PokerStars will examine the results of the trial, and if successful, the new rewards system will be fully rolled out.
PokerStars' Managing Director of Poker Severin Rasset said they'll consider a variety of metrics during the trial. He added that player feedback will be the key in assessing whether the trial is successful or not.
Tiers & Chests Remain
PokerStars has opted to keep the existing Chest system which has six levels: Blue (lowest), Bronze, Silver, Gold, Diamond, and Black (highest). Players across all of PokerStars gaming products, including poker, casino, and sports bets will be covered by the new scheme. Players earn cash prizes as they open Chests and progress to a higher tier.
New: Monthly Poker Challenges & Fixed Chest value
The points rate is now fixed at 100 points per $1 rake, with the Chest value now flattened at 50 cents to $250. This means that all players will earn a fixed rakeback of 15% for Blue, 16% for Bronze, 17.5% for Silver, 18.50% for Gold, 20% for Diamond, and 25% for Black.
The fixed chest payouts and zero randomization will make the program more transparent and fairer to all players regardless of their profile.
PokerStars will also run new Monthly Poker Challenges, giving players the chance to earn additional cashback of up to 40%.
While player profile will slightly affect the amount of rewards that players can earn via these monthly challenges, majority of the customers will still be able to get a 40% cashback, with just a small percentage receiving a 10% cashback offer.
When all of the maximum potential rewards are combined, players can earn between 55% and 65% in cashback, depending on each tier, and even when players only get to avail of the 10% cashback offer via the monthly poker challenges, if they reach the Black tier, they're still entitled to 35% cashback, which is far better than the current system.
PokerStars Fighting to Regain Top Status  
The new rewards system is part of PokerStars' ongoing efforts to reclaim its status as the leading online poker site in the world. Major rival GGPoker recently overtook PokerStars, based on online traffic figures from PokerScout, representing a great shakeup in the online poker market. PokerStars has enjoyed being the king of online poker for over a decade. Now, GGPoker has managed to put a dent in that impressive record.