PokerStars MicroMillions Tournament Crosses $2.5M With 3 Days To Go
On Nov 19, the latest edition of PokerStars' popular low-stakes tournament MicroMillions got off to a great start, with a total of 43 events playing out on its crazy opening weekend, attracting more than 400,000 entries and creating prize pools of over $1.7 million. Dubbed as the world's "richest"…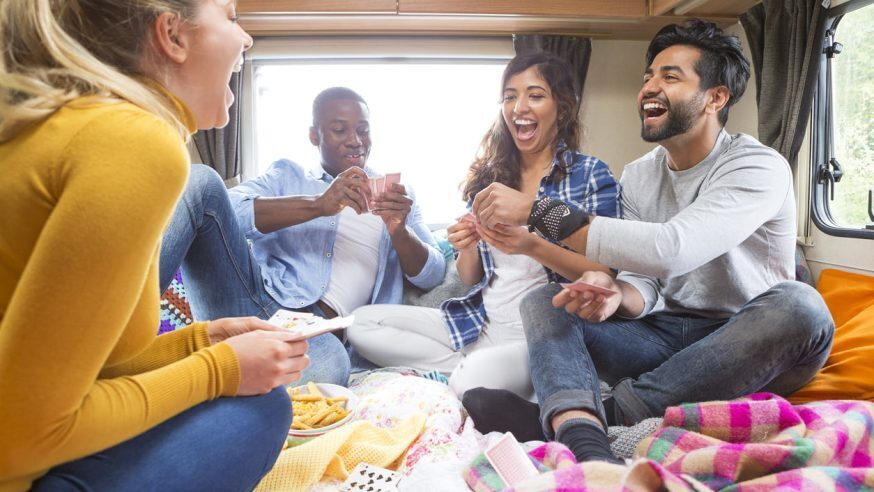 On Nov 19, the latest edition of PokerStars' popular low-stakes tournament MicroMillions got off to a great start, with a total of 43 events playing out on its crazy opening weekend, attracting more than 400,000 entries and creating prize pools of over $1.7 million.
Dubbed as the world's "richest" small-stakes tournament, the festival takes place in installments each year, providing quality action with massive guarantees but low buy-ins. The tournament was last held back in April, guaranteeing $2.6 million, but now PokerStars has upped the ante with a massive $3.5 million up for grabs through to November 29.
So how's the 18th installment of the festival faring so far?
Total Prize Pool Closes in On $2.5 Million                                           
As of November 26, MicroMillions has produced close to $2. 5 million in total prize money across 73 completed tournaments, with first-place prizes totaling $243,085.49 so far, including bounties. Since the festival got underway on November 19, more than 500,000 entries have been recorded, including over 100,000 re-entries.
Among the events generating the biggest prize pools so far were Event #38: $5.50 NLHE Half Price Sunday Storm (47,989 entries, $22,006.25 top prize), Event #14: $11 NLHE PKO Daily Highlight (21,587 entries, $13,913.35 top prize), and Event #4: $11 NLHE Opener Event (18,729 entries, $19,129.53 top prize).
Event #38 also attracted the biggest field, followed by Event #37: $3.30 NLHE 8-Max, PKO Daily Highlight (34,061 entries), and Event #57: $1.10 NLHE 8-Max PKO (23,758 entries).
Russia Tops Countries Leaderboard
It comes as no surprise that both Russia and Brazil are currently competing for the top spot in the countries leaderboard, as both are known to be established MicroMillions powerhouses. A total of 14 Russian players have won in the tournament so far, while Brazil recorded 12 wins.
Canada and Greece each has 9 & 6 titles respectively, while Ukraine, Belgium, Romania, and the Netherlands all captured 3 titles. Not far behind are Hungary, Lithuania, Czech Republic and Germany with 2 wins each, followed by the UK, Slovenia, Sweden, Denmark, Argentina, Belarus, Kyrgyzstan, Mongolia, Mexico, Poland, Vietnam, and Slovakia, all winning 1 title.
Most Impressive ROIs
As expected the biggest ROIs came from the $1.10 buy-in tournaments. Topping the list is Lithuania's "Bumbols" who won Event #39: $1.10 NLHE 8-Max Splash for $5,700.88. He is followed by Brazilian player "andreas8866" who turned his $1.10 into $5,347.17 in Event #3: $1.10+R NLHE. Hungary's "kisberki" also won big, converting his $1.10 investment into a $5,064.51 payday in Event #68: $1.10+R NLHE 8-Max Daily Highlight – Splash.
Notable Developments
The latest installment of PokerStars' MicroMillions is mostly comprised of freezeout tournaments, with just a limited number of re-entry events available. However, the schedule also features plenty of rebuy events, giving players the chance to fire unlimited shots at the title (and they can request to get a fresh start in a tournament without leaving their seats, as opposed to re-entries where they need to be eliminated before they can join back.
The rebuy feature is proving to be popular among players, as indicated by the stats. In Event #68 for example, a total of 11,046 players participated, but the 35,424 rebuys gave a huge boost to the prize pool. That scenario was replicated in other events on the schedule.
The number of deals in the finished tournaments so far is also remarkable, with 19 events ending in chops, and usually the split happens during heads-up play. But there was one tournament where the remaining five players agreed to chop the prize, leaving the bounties to play for – Event #59 saw German player "Zorkas" walk away as the winner, with the rest of the top 5 taking home at least $1,726 as part of the deal.
It's also worth-noting that some countries who previously struggled to book a win in the MicroMillions are now catching up, like the UK, Vietnam, and Kyrgyzstan.