PokerStars Launches New Active Waiting List To Eliminate Predatory Player Behavior
PokerStars is showing its strong stance against predatory behavior by rolling out a new "Active Waiting List" system that aims to make it harder for advanced players to hunt for weaker opponents at cash game tables, a practice known in the poker world as "bumhunting". Bumhunting Has No Place…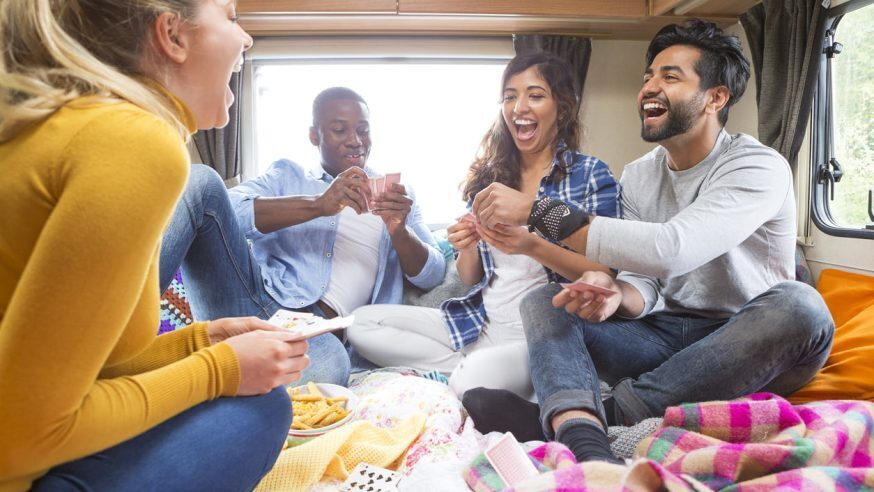 PokerStars is showing its strong stance against predatory behavior by rolling out a new "Active Waiting List" system that aims to make it harder for advanced players to hunt for weaker opponents at cash game tables, a practice known in the poker world as "bumhunting".
Bumhunting Has No Place in Online Poker
Bumhunting has been in existence for decades and has gone so bad that online poker operators needed to step up their efforts to minimize the practice to protect recreational players. While some may consider the practice as another poker strategy adopted to win against lesser players, many in the poker community disagree and believe that bumhunting is unethical and should not be tolerated.
Bumhunters are usually experienced cash game players who normally medium to high stakes poker but often go down and play low stakes in the hopes of competing against less-experienced players. That way, they will have better chances of winning.
They will wait till a low-skilled player sits on the target table, and will sit out if an equally-skilled player takes the seat. As a result, there are a lot of open tables available at the same time, extending the waiting time of those who are genuinely on the lookout for poker action.
Unsuspecting recreational players who encounter bumhunters generally have no idea who they're competing against, and would end up on the losing end. This practice is unhealthy for the online poker environment in general and must be prevented.
PokerStars Wants to Level The Field
In the new Active Waiting List system, all players on the waiting list are required to play in a table of the same style and stakes. They are not allowed to sit out and will immediately be removed from the line the moment they leave their waiting table.
PokerStars also want to provide a fairer environment to everyone by giving all waiting players a chance to take an available seat, regardless if they're first or last on the waiting line.
The site will hold a draw to determine who gets the vacant slot, but it won't be completely random, as those who have been playing longer while waiting will be prioritized. Meaning, if you're simply sitting out, you won't be offered a seat, unless all the other active players on the waiting list have been accommodated.
PokerStars is addressing two issues in this latest feature. Apart from protecting recreational players from the predators, the Active Waiting List system also enables more action and engagement and allows PokerStars to run more games than before.
Rather than passively sitting while waiting for weaker opponents, bumhunters will now be forced to play at their waiting tables if they don't want to be removed from the waiting list.  The idea is to replicate the must-move tables or feeder games in a live poker setting, while also incorporating some sort of randomness by eliminating the first-come-first-served policy so everybody gets the chance to be allocated a seat at the target tables, no matter what level they are in.
Positive Step for Online Poker
The new Active Waiting List is the latest effort by PokerStars to rid the site of unethical practices. In 2019, it finally implemented a ban on the use of seating scripts, a software enabling players to be seated instantly at a target table if a weaker opponent joins sits in it.
PokerStars said that while they understand that the new system will not sit well with players who have been using waiting lists to take on less-skilled opponents, they needed to do something to come up with a more balanced poker ecology that will protect the players and online poker itself.
PokerStars said it will take player feedback seriously and looks forward to announcing more updates and features soon. The latest move by PokerStars is a step in the right direction for the entire industry and hopefully other online platforms implement a similar approach.