PokerStars Launches Beta Form of Facebook Poker App
PokerStars has launched a new real money poker app on Facebook. Called PokerStars.net, the app is currently in a limited beta form and is not yet available in the social networking site's app store. Click Here For Sites Still Accepting USA…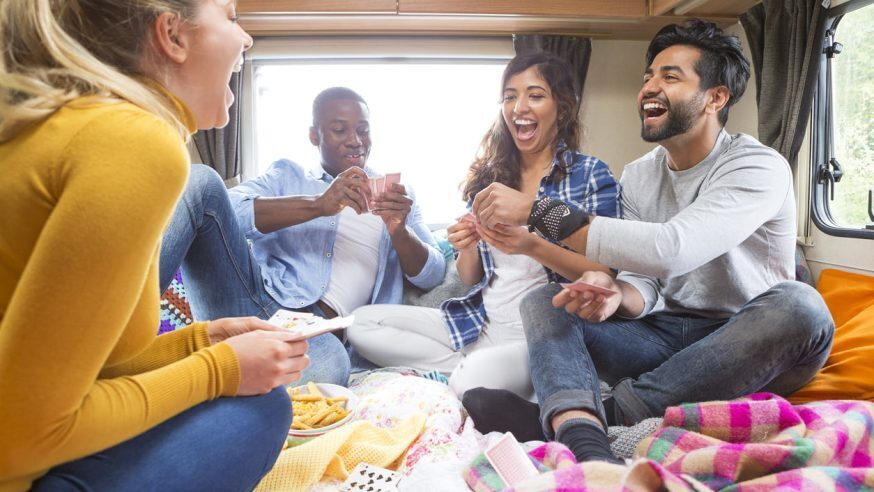 PokerStars has launched a new real money poker app on Facebook. Called PokerStars.net, the app is currently in a limited beta form and is not yet available in the social networking site's app store.
Click Here For Sites Still Accepting USA Players
Now that Facebook, a major social networking site, has started accepting real money gaming applications, the sectors of real money gaming and social gaming can be said to have successfully merged. It was Pokerfuse, which first reported that PokerStars was working on a new social gaming app back in November and was making plans to launch it soon, but PokerStars had not issued any confirmation at that time.
PokerStars and Zynga Poker are all set to become major rivals. While PokerStars is planning to expand into the social gaming sector, where Zynga is well established, Zynga is planning to expand into the real money poker gaming sector, where PokerStars reigns supreme. Zynga recently got into an agreement with Bwin.party, according to the terms of which Bwin.party will help Zynga launch a real money poker gaming brand called Zynga Plus Poker for the UK market.
PokerStars.net on Facebook has features commonly found on all social gaming apps, such as levels, experience points, achievements, challenges, virtual gifts, avatars, and leader boards. The app also includes a virtual store, where players can purchase gold coins, play chips, accessories, and virtual gifts. It also allows players to add their Facebook friends to their list of friends and exchange virtual gifts and player chips with them.
Though similar to other social gaming apps, PokerStars.net is unique because it has typical PokerStars features such as Zoom Poker, tournament games and cash games, and several varieties of poker games. A PokerStars.com player can easily log into PokerStars.net using his/her PokerStars.com details.
In a statement issued to Pokerfuse, Corporate Communications Head for PokerStars Eric Hollreiser said: "We're launching it in beta because we want to test it out and ensure it is up to PokerStars' high-standard. There's still a lot of work to be done, and while the beta testing is just beginning, we will allow new participants to join as and when we are able to do so." According to Hollreiser, PokerStars' latest social gaming launch forms part of its "ongoing research and development efforts, and is just one of a whole range of areas that we are working on."
Facebook, which already allows 3 bingo sites to offer real money bingo, now appears eager to expand to real money poker.