PokerStars Latest Offering 'Grand Tour' Lets Players Race To Win $100,000
PokerStars, the biggest online poker operator in the world has launched another exciting new game for its players! The new game is called Grand Tour and is a 4-max hyper-turbo progressive knockout Sit & Go tournament. Grand Tour has debuted as a play-money game in France. How It Works…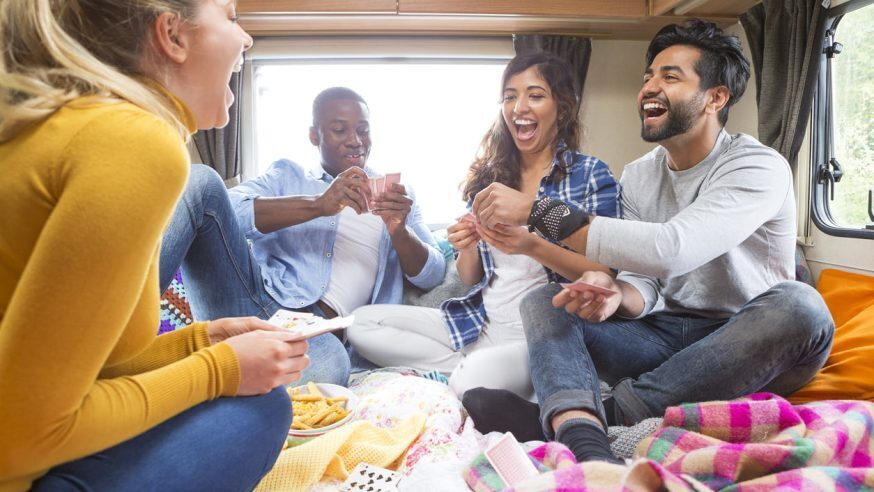 PokerStars, the biggest online poker operator in the world has launched another exciting new game for its players! The new game is called Grand Tour and is a 4-max hyper-turbo progressive knockout Sit & Go tournament. Grand Tour has debuted as a play-money game in France.
How It Works
Grand Tour involves multiple five-minute stages called "sprints" that players need to accomplish until they reach the finish line. In each sprint, players may earn more than $100,000 and if they successfully get to the end of the race, they will be crowned as PokerStars Grand Tour champions!
Players can play Grand Tour through six buy-in options: $1, $2, $5, $12, $25, and $60. You may choose to start at the bottom ($1), or jump directly into the highest stake ($60) which will give you higher chances of finishing the race. Depending on your buy-in level, you will play with a starting stack of between 1,000 and 1,250. At the lowest stakes, blind levels increase every four hands, while at the higher stakes, blinds go up every six hands.
The cycling-themed game is played in progressive KO format where the action kicks off with bounties placed on each player's head. Your value increases with every player you knock out – 50% of the eliminated opponent's bounty will be added to our own bounty.
Apart from that, there are also extra cash prizes up for grabs – when you eliminate another player, you will also get a portion of his bounty in cash, and that value can be multiplied up to 6000x, depending on the stakes involved. The randomized bounty prizes work much like the Spin & Gos, with the highest multipliers quite harder to hit. However, if luck is on your side, you can win up to $100,000 via the cash prize multiplier.
You will start with a bounty equal to the buy-in minus the rake, and upon finishing each sprint, you will advance to the next sprint where you will compete with players with the same bounty as yours. You advance to the next sprint as soon as your bounty level reaches more than $100. You'll have the option to proceed to the next stage immediately, or at any time you like. Even if you get eliminated, you will still keep any winnings you earned from the knockouts.
Grand Tour was recently released for the French market under the name "La Course". French players are currently enjoying the game in play-money mode, with an innovative and interactive game that displays the latest winners, and players who have won the biggest bounties.
Grand Tour – Key Details
Here are the key details of the new Grand Tour online poker game: It is played as a 4-handed hyper-turbo progressive KO Sit & Go tournament; It is cycling-themed, involving different stages or sprints, each lasting about five minutes.
A player's starting bounty is equal to the buy-in minus the rake; With each player you eliminate, your bounty goes up, and you also receive a cash prize; That cash prize can be multiplied up to 6000x; At higher stakes, you can win over $100K; You are guaranteed to take with you all your winnings from the knockouts even if you eventually get busted from the game; Upon completion of all the sprints and reaching the finish line, you will be named PokerStars Grand Tour champion!
Real Money Version Available Soon
PokerStars has always led the way in coming out with new innovative games for its players. Just last month, the online poker giant also launched Swap Hold'em, a limited-time novelty variant inspired by the now defunct Power Up game.
Grand Tour is a brand new way for PokerStars to entertain and reward their players, according to Severin Rasset, The Stars Group's Managing Director and Commercial Officer of Poker. The game was designed mainly for the French market, combining aspects of poker and cycling.
PokerStars is set to release a real-money version of Grand Tour across its .COM, .EU and .UK clients very soon, so stay tuned!