PokerStars India Releases Format For Players To Qualify For GPL India Season 1
PokerStars and Alex Dreyfus' Mediarex Sports & Entertainment is teaming up to bring Global Poker League (GPL) India Season 1 to reality. Here's everything you need to know and take note of to qualify and participate in the biggest online poker league in India this year. The GPL has…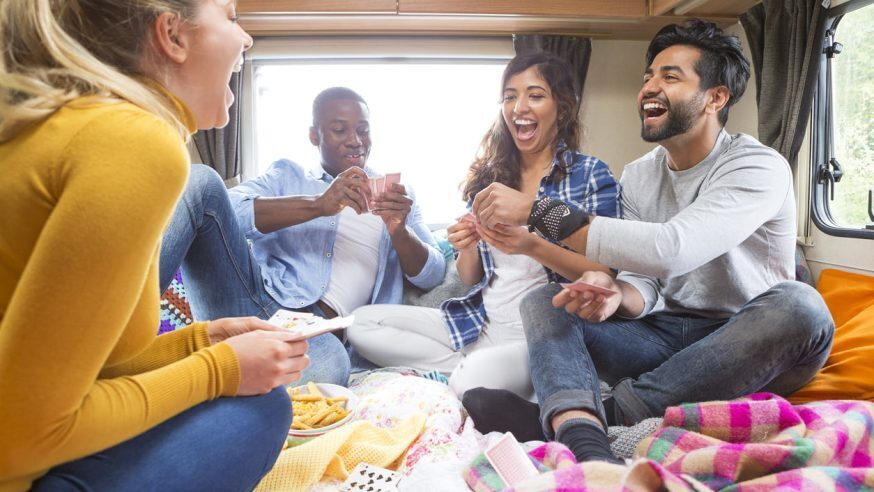 PokerStars and Alex Dreyfus' Mediarex Sports & Entertainment is teaming up to bring Global Poker League (GPL) India Season 1 to reality. Here's everything you need to know and take note of to qualify and participate in the biggest online poker league in India this year.
The GPL has teased for a number of months the launch of a regional GPL India edition. The GPL India edition was expected to launch in late 2017 but was delayed. Indian poker players can now rest assured that GPL India will happen in 2018 as Mediarex has teamed up with PokerStars India to launch the first edition.
PokerStars, the biggest online poker website in the world launched operations in India earlier this year and they are playing an instrumental role in getting GPL India up and running. The qualifiers to GPL India and the official tournament will be hosted on the PokerStars platform.  Pokerstars.in has been in operation for just a couple of months now and hosting the GPL India edition will further help strengthen PokerStars presence in the Indian sub-continent.
GPL India
GPL India is the first "long-run" poker league in India, which will take place exclusively online and run from June to November. There will be a total of six teams comprising of 5 members—1 manager, 2 pros, and 2 qualifiers—all of whom will be playing for free to become the first ever GPL champions after battling it out in a televised Playoffs and Finals in November.
Currently, the six teams that will be competing in the GPL India and the managers of each team are: Kolkata Creators (Aditya Agarwal), Delhi Diehards (Muskan Sethi), Mumbai Jetsetters (Kavin Shah), Ahmedabad Alphas (Abhishek Rathod), Chennai Sharks (Vikram Kumar), and Bengaluru Hackers (Vidwath Shetty). Two of the managers of the GPL India teams, Muskan Sethi and Agarwal are currently PokerStars Team Pro members.
Poker players are going gaga over GPL India primarily because it's a sure-fire way to becoming a poker superstar in India and winning a share of the huge 1 crore rupees prize that awaits the winning team. On top of this, the members of the winning team go straight to the prestigious PokerStars Players NL Hold'em Championship (PSPC) with a $30,000 Platinum Pass, which will take place in Bahamas in January 2019. The PSPC will have over $9 million in prize pools.
How do I join?
Only two spots in every team will be open to aspiring poker players. And getting one of the 12 coveted spots in these six GPL India teams can only be accomplished by participating in the online qualifiers that will be held at PokerStars.in. The six-week qualifiers will start on June 25, where each week will be dedicated to each GPL team. The very first week will be dedicated to the Kolkota Creators, and then the next to the Pune Alphas, and then the following weeks to the Chennai Sharks, Delhi Diehards, Mumbai Jetsetters, and then, finally, for the Bengaluru Hackers.
Each week will have seven Round 1 multi-table tournament (MTT) satellites, one satellite per day from Monday to Sunday. The top ten players who finish at the top of every MTT satellite—which is a total of 60 players every week—will then proceed to the Team Final that will be held at 20:00 HS every Sunday. Only the top 10 players at the end of each Team Final will then go on to proceed to the GPL India Bootcamp on September 8.
GPL India Bootcamp
By the end of the six-week qualifiers, 60 players who finished at the top of each week's Team Final will participate at the GPL India Bootcamp, where each player will face a panel interview that will be conducted by the team managers and local celebrities. These judges will then award each player a starting stack from 1,000 to 5,000 rupees, depending on how well they fared in the interview. These starting stacks will be used by the players in a Sit-and-Go tournament, where each table represents one GPL India team. The top two players who finish in each table will then get the two remaining slots in that corresponding team.
The GPL online qualifiers will run from June 25 to August 5 and is now open for registration. Visit the official GPL India website at www.gpl.com/india to register and see the full qualifiers schedule.