PokerStars Has Big Plans To Counter Competition In PA Market
A year has passed since Pennsylvania finally welcomed online poker into the state. For the last 12 months, poker players in PA were able to enjoy exciting game offerings, cool promotions, and record-breaking tournament prize pools, courtesy of the first and currently the only online poker site operating in the…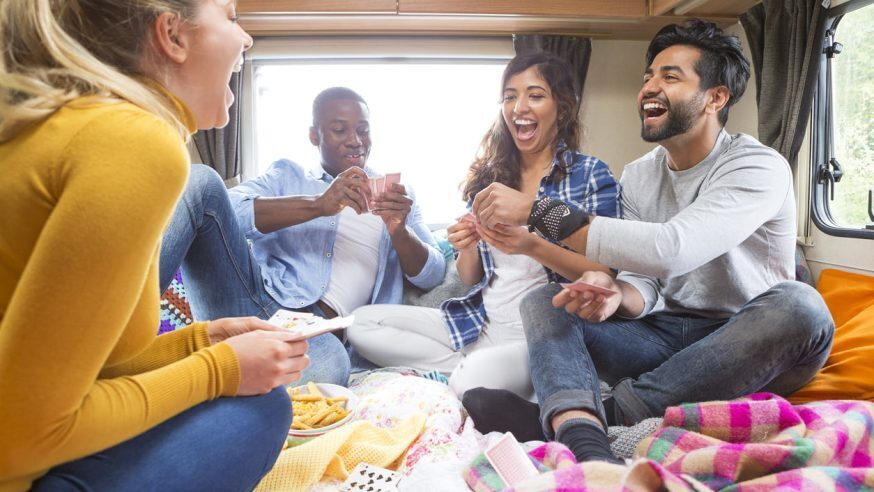 A year has passed since Pennsylvania finally welcomed online poker into the state. For the last 12 months, poker players in PA were able to enjoy exciting game offerings, cool promotions, and record-breaking tournament prize pools, courtesy of the first and currently the only online poker site operating in the state, PokerStars.
As a way of marking a strong first year, as well as thanking their PA customers for their support, PokerStars PA ran a "First Anniversary Series" which ended up awarding $1.18 million in total prize money. The tournament was held amid speculations that the site would soon face major competition with the arrival of other prominent players, including WSOP.com and partypoker.
As PokerStars kicks off another year of operations in Pennsylvania, players can look forward to new promotions, enhanced software, and ambitious tournaments, according to Luke Staudenmaier. The Head of Poker Operations for PokerStars PA recently gave us an insight into their future plans and what's in store for PA players in the months and years ahead.
Will Spin & Gos Come To PA?
While Staudenmaier did not give an exact answer to this question, his statement gives a hint that the site could be contemplating on adding the popular sit & go game to their PA offering. He also assured that PokerStars players will have a lot to look forward to in 2021, regardless of whether Spin & Go will be launched or not. Staudenmaier also said that the company will strive to foster a direct relationship with their communities in the US.
PA Market Has Been "Fantastic"
Describing their first year of operations in Pennsylvania, Staudenmaier said player response has been fantastic. The Keystone State is home to a booming online poker market and the legalization of online poker allows thousands of poker players to not only play online poker as a pastime but also start a full time career as an online poker player.
Revenue-wise, online poker has been making significant contribution to the PA government so far, and no doubt, the market will receive further boost with the entry of other key operators, which will translate to more revenues for the state.
Future Plans
While the arrival of major competitors will somehow affect the numbers, PokerStars PA remains committed to continuing to invest in the PA market and come up with more rewarding and entertaining experiences. Staudenmaier said they will continue to give strong emphasis on player feedback to improve their services and maintain their current status.
The site is also considering adding new members to its team of Twitch streamers, and is not discounting the possibility of streaming their games and tournaments on Twitch for their PA players. Who knows, the newest member of PokerStars' Twitch family might actually come from Pennsylvania! Staudenmaier said they're willing to welcome new streamers to their Twitch family, regardless of their locale.
Dealing With COVID-19
COVID-19 has severely affected several industries worldwide, but Staudenmaier acknowledges PokerStars PA has not felt the impact. Apart from the surge in online traffic during the lockdown period which resulted in massive revenues for the site, PokerStars PA had only been operating for three months when the pandemic wreaked havoc.
Therefore, the crisis hasn't largely impacted their operations or their future plans for the PA market as they're still in the process of determining their baseline of liquidity.  For now though, he said the site remains committed to providing the best offering, given their current liquidity.
Ring Games Vs. Tournaments
As of now, Staudenmaier said most of the traffic in the PA market account for the ring games, and while they project that this will be the case for an extended period, they will do their best to push their tournament liquidity. He believes that if the market continues to grow, and if the Keystone state eventually decides to join the interstate gaming agreement, then tournament liquidity will improve.