PokerStars Gives Away $5 Million in Milestone Promotion Prizes
PokerStars recently announced that it will be giving way $5 million in prizes through several promotions held to celebrate its 100 billionth poker hand. Click…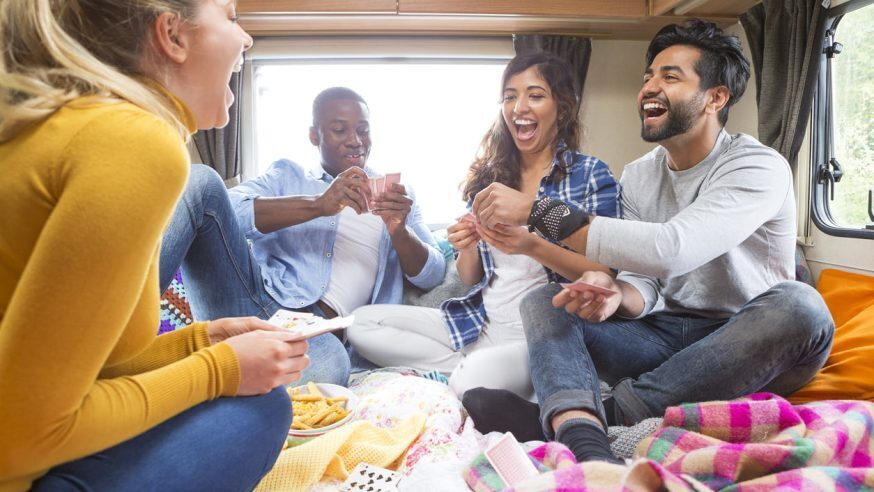 PokerStars recently announced that it will be giving way $5 million in prizes through several promotions held to celebrate its 100 billionth poker hand.
Click Here For Sites Still Accepting USA Players
A prize of $1 million will be distributed among players associated with the 100 billionth hand and the winner of the hand will win a minimum of $100,000. The rest of the prize will be distributed to the other players associated with the hand as well as those who were playing at the same stakes when PokerStars dealt its 100 billionth hand.
The online poker room will give away $1 million in prizes to all players associated with milestone hands coming before its 100 billionth hand.
PokerStars will be giving away $3 million more in prizes to the winners of several special promotions held in celebration of its 100 billionth hand. These promotions, which will be run during the following six weeks, will include online poker tournaments, cash poker games, and Sit N Go tournaments although PokerStars has not yet made any announcements confirming the same.
PokerStars has been giving away attractive cash prizes to all players associated with its milestone hand, which arrives every five billionth hand. The online poker site gave away prizes worth $1 million at each milestone hand leading up to the 90 billionth hand plus $1 million more when the 90 billionth hand was dealt.
Since the online poker site deals an average of 5 billion hands in three months and the 95 billionth hand was celebrated late in February, players can expect the 100 billionth hand anytime next month.
The winner of the 95 billionth hand was PokerStars poker player RichB17, who was playing at the $0.08/$0.16 stake No Limit Texas Hold'em table. Since he held a combination of Four of Hearts and Jack of Spades, he got a Six High Straight on the river, which won him the jackpot of $23,924.
PokerStars' milestone hands are very popular among its customers, and whenever PokerStars gets close to dealing a milestone hand, its player traffic rises. Since PokerStars' has already given away $2 million and will be giving away $3 million more, traffic to the online poker room is expected to shoot up during the next two months.
Lee Jones, head (poker communication) for PokerStars, announced at the grand final of the European Poker Tour (EPT) that the online poker room is planning to launch a promotion called Road to 100 Billion.