PokerStars & GGPoker Try To Dominate iPoker Market In November
November is traditionally a busy period for online poker operators and this year it has become even more action packed as poker operators try to take advantage of the massive surge in online traffic due to the COVID-19 crisis. On the tournament front, two prominent brands currently stand out PokerStars…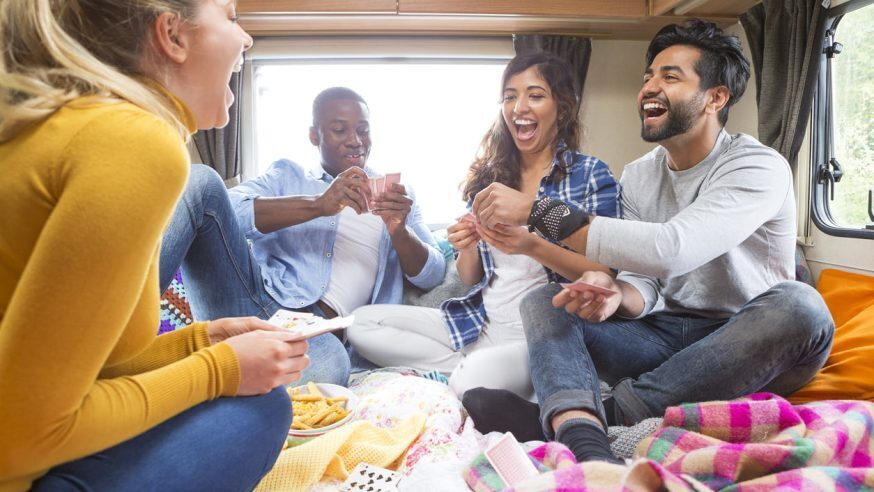 November is traditionally a busy period for online poker operators and this year it has become even more action packed as poker operators try to take advantage of the massive surge in online traffic due to the COVID-19 crisis.
On the tournament front, two prominent brands currently stand out PokerStars and GGPoker. Both sites are going head to head this month, providing plenty of tournament action and awarding massive prizes to players.
EPT vs High Rollers Week
PokerStars and GGPoker have simultaneously hosted major tournaments over the past couple of weeks, offering millions in guarantees. Let's take a quick look at their respective performances in their most recent tournament offering, the European Poker Tour (EPT) Online (PokerStars), and High Rollers Week (GGPoker).
Both sites kicked off their huge festivals on November 8, with GGPoker hosting a $1,050 buy-in, $1.5M GTD Opener, and PokerStars starting off the series with the PokerStars Arena Championship at the same buy-in/guarantee level.
When the dust settled, PokerStars attracted 2,426 entrants to produce a massive $2,426,000 in total prize pool, exceeding their initial guarantee by over 60%. Meanwhile, GGPoker's opening weekend wasn't as busy, with the opening event only pulling in 1,325 entries, which meant the operator had to shell out $175,000 in overlay. Two days later, the site had another overlay in the $10,300 SUPER MILLION$ which drew just 291 entries, falling short of its $3 million advertised guarantee.
GGPoker performed well in its PLO events though, and while PokerStars was also able to meet its PLO guarantees, GGPoker attracted more players. But it's safe to say that PokerStars performed better during the opening weekend.
Great Week For Both Operators
On Nov 16, both operators ran a $500 buy-in tournament, with GGPoker offering a bigger $500,000 guarantee, compared to PokerStars' $350,000. Both tournaments attracted enough players to meet their respective guarantees, but Red Spade's participation numbers were higher by 33, resulting in a slightly larger prize pool.
On Nov 17, there was a $10,300 high roller and a $2,000 PKO took place at both sites this week. GGPoker offered the bigger guarantees for both events. In the end, it also generated the higher prize pool.
On Nov 18 and 19, GGPoker did well with its $2,100 no-limit hold'em event and $25K super high roller drawing enough players to surpass their guarantees. PokerStars meanwhile suffered a slight overlays across both events. Its $500K GTD NLHE only attracted 244 entries, while its super high roller fell just one entry short of meeting its $2M guarantee.
PokerStars recovered when its short deck and PKO events hit their guarantees. GGPoker's results were the opposite – it had to cover a massive $160K in overlay for its $500K GTD short deck event, and also absorbed a slight overlay in its $600K GTD PKO scheduled for that day.
Both sites also ran a $10K six-max, with GGPoker attracting a better turnout of 93, against PokerStars' 69. Both events guaranteed $600K and $500K respectively. On Sunday, it's time for the Main Event. A huge guarantee of $5 million was on offer at both sites, but GGPoker came up with a larger buy-in of $10,000, versus PokerStars' $5,000. In the end, both operators managed to smash the guarantees, but it was PokerStars that generated a larger prize pool of $6.5 million.
Overall Results
Overall, GGPoker was ahead of PokerStars in terms of the total prize pools produced as GGPoker had $25,593,000 against PokerStars $21,226,100. However, it's also worth noting that the site also covered a bigger overlay of $428,000, compared to PokerStars' $25,475. Red Spade drew a bigger field of 13,222 entrants, versus GGPoker's 9,085, this is despite PokerStars implementing limited reentries on most of their events, in contrast to their rival's unlimited reentries.
Based on the final tally, it certainly looks like PokerStars might be happier with their results, but it's still a win for both operators as they were able to smash the guarantees for the majority of their events.