PokerStars Finally Set to Launch Operations In Pennsylvania In 2019
PokerStars is finally entering Pennsylvania (PA). The biggest online poker website in the world has been granted approval to operate in the Keystone state. PA is yet to get its online casino industry up and running and industry analysts expect PokerStars to have its online poker website up and running…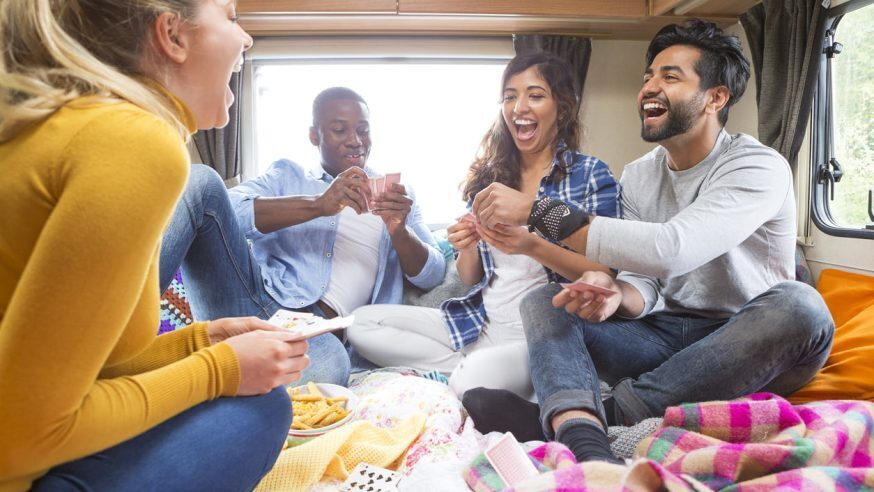 PokerStars is finally entering Pennsylvania (PA). The biggest online poker website in the world has been granted approval to operate in the Keystone state. PA is yet to get its online casino industry up and running and industry analysts expect PokerStars to have its online poker website up and running before the first half of 2019.
The Keystone state has been pushing to legalize online casinos for years but legislation was only passed last year. The official launch date for online gambling in Pennsylvania is unknown yet, with local poker fans staying tuned to latest announcements. While many predicted online gambling would finally be up and running during the summer or fall, the licensing process continues to take its time and has taken longer than expected.
PokerStars Eyes US Expansion
PokerStars only caters to customers in New Jersey at the moment, but it will soon have a wider reach in the US.
The US Department of Justice banned PokerStars from the country for five years over illegal gambling and money laundering offenses. It returned to New Jersey in the spring of 2016 after settling its lawsuit and going through a period of restructuring.
While the poker room's expansion comes as good news for the online poker industry in the US, a number of states are still hesitant to allow PokerStars into their jurisdictions. Legislators in California, for example won't permit PokerStars to operate in the state just yet, with some local politicians refusing to grant permission to any poker site running in the US during the pre-Black Friday period — including PokerStars.
Sluggish Online Poker Industry
When New Jersey legalized online poker, analysts expected the industry to take off but that did not happen. PokerStars' entry to the state in 2016 was expected to revive the sluggish market and also negatively impact other existing poker sites in the state given PokerStars reputation of dominating every market that it enters.
But those expectations were busted after PokerStars failed to dominate the New Jersey market and has done very little to improve the stats. Online poker revenue continues to fall in the state, dropping to a new record low in October. Latest figures show online poker suffered a 15% year-on-year fall in New Jersey, sinking to $1.6 million – well below the previous $1.73 million it recorded in June of last year.
As part of efforts to boost revenue, New Jersey, Nevada and Delaware agreed in May to share online poker liquidity through a WSOP.com player pool merger. But revenues haven't progressed thus far. Pennsylvania is expected to join the multi-state deal within the next year or two.
Mohegan Suns Drops Online Poker License In PA
While some states are quite tough on PokerStars, it's a different story in Pennsylvania. Lawmakers gave the green light for the online poker giant to launch operations. PokerStars wasn't the only operator to receive a license approval as the Pennsylvania Gaming Control Board (PGCB) also granted permission to Mohegan Sun Pocono to launch multiple gaming sites as the tribal casino operator had put down a $10 million licensing fee.
However the tribal casino operator decided to drop out of the online poker license and forfeit its license and only focus on offering online slots and online table games. As a result of the withdrawal, the PGCB gave Mohegan Sun a $2 million rebate.
Under new PA laws, iGaming licenses are only granted to land-based operators. But PokerStars has found a way to gain entry to the state by striking a deal with Mt Pocono-based Mount Airy Casino. Both are also planning to offer sports betting via the BetStars brand but no application for sports betting license has been submitted yet.
A total of 13 casinos are currently operating in Pennsylvania and seven of them are now approved to run online poker. Majority of the casinos in the state applied for online gaming licenses, only two did not.
The Nevada Challenge
The Stars Group which is the parent company of PokerStars has also partnered with Eldorado Resorts in Nevada to further boost its US presence. The agreement allows the company to operate in 11 US states covered by El dorado, which include Illinois, Iowa, Florida, Indiana, Colorado, Louisiana, Ohio, West Virginia, Missouri, Mississippi and Nevada. Among these states, only Nevada is allowing legalized online poker.
But PokerStars is facing a stumbling block — legislators in Nevada are making it hard for PokerStars to obtain a license to operate, despite the state offering legal online poker for nearly five years. Given the current circumstances, it is hard to determine how PokerStars' operations in Pennsylvania will impact the state's poker industry.