PokerStars Expected to Deploy New Rewards System For US Market With Big Cashback Offers
PokerStars finally introduced its new rewards program to most of its players in October 2021 after completing a successful three-month trial. Now, players have more ways to earn, with more value up for grabs. The system has also become more transparent and everyone is given a fair shot at…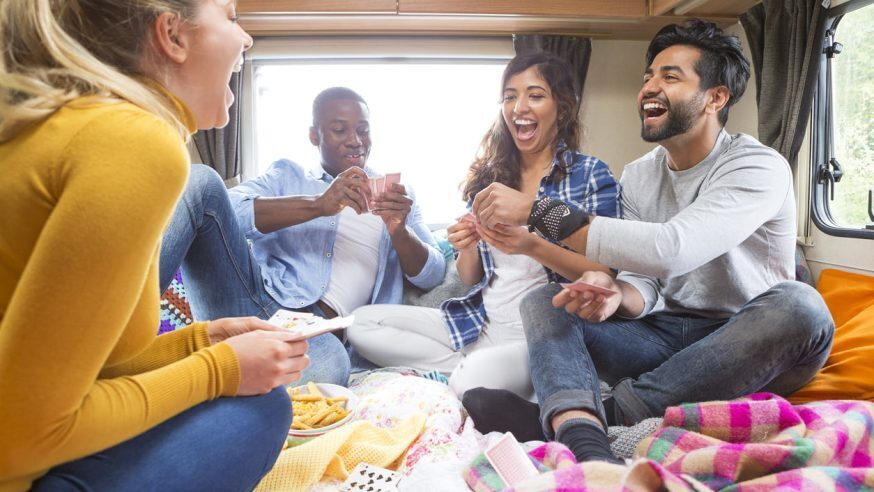 PokerStars finally introduced its new rewards program to most of its players in October 2021 after completing a successful three-month trial.
Now, players have more ways to earn, with more value up for grabs. The system has also become more transparent and everyone is given a fair shot at earning big across cash games, Spin & Go, or tournaments. The new program is currently running across PokerStars' major global markets, except the US.
For now, nobody can tell as to when PokerStars will introduce the new rewards program to its American players, or whether the operator will indeed go for a US rollout, but clues are pointing in that direction.
Rewards Page Now Uses Updated Logo
At the moment, PokerStars players in New Jersey, Pennsylvania, and Michigan still use the old system, but they could soon enjoy the huge benefits of the new program.
While the operator has yet to make an official announcement regarding their future plans for implementing the new system across its US markets, the Rewards page of PokerStars PA's website now displays a new logo similar to the one being used on the global rewards system, suggesting a possible US rollout.
Regulatory issues might be causing the delay, but pretty soon, PokerStars could introduce the new program for its US players.
What US Players Can Expect
The main goal of the new rewards program is to give players the chance to earn more value and offer them more ways to earn using a fairer and more transparent system. With this, PokerStars decided to put an end to personalization and randomization. This means that players can now easily predict what's in store for them as they try to unlock new chests.
This is in stark contrast to the old program which is mainly based on randomized content and which is currently adopted across PokerStars' three US markets – New Jersey, Michigan, and Pennsylvania.
The new structure also gives more focus to volume-based play. So those who play bigger and more frequently can expect to earn bigger rewards.
The revamped program still uses the existing Chests system and six VIP levels: Blue, Bronze, Silver, Gold, Diamond, and Black. Chests can be unlocked by players by hitting a specific points target. These chests contain cash prizes which increase as players move to a higher tier. The minimum reward value is 15% and can go as high as 25% depending on the VIP level.
Poker players still earn 100 points per $1 in rake, and the new system also still applies to all products, including Stars Casino and Fox Bet.
Players can also boost their earnings by up to 40% via the Monthly Poker Challenges (MPC) which are currently available to those reaching the Silver level and higher.
With the maximum earning potential set at 65% (including the monthly challenges), the new program is reminiscent of the popular Supernova Elite VIP status which was very popular back in the day, awarding players up to 70% cashback.
Delay Mainly Caused by Regulatory Issues
As PokerStars has yet to release an announcement on its plans for the US rewards program, there's no assurance that the same system will be implemented, but it's expected to be very similar. That's because PokerStars has tried to come up with a standardized system for all its markets.
The delay in the rollout of the new rewards program across the US market is most likely due to regulatory issues, with each state adopting different regulations. Once this main obstacle is resolved, US players can start taking advantage of the more generous, more transparent rewards program, as PokerStars continues to establish itself as the world's leading online poker site.