PokerStars Creates New Exclusive Community for Female Players 'Our Voices"
Women are not drawn to playing poker mainly because of intimidation and the perception that it is a game for men. Closing the current gender gap in poker still remains an uphill battle, and the industry in general should do more to create an inclusive culture, where anyone, regardless of…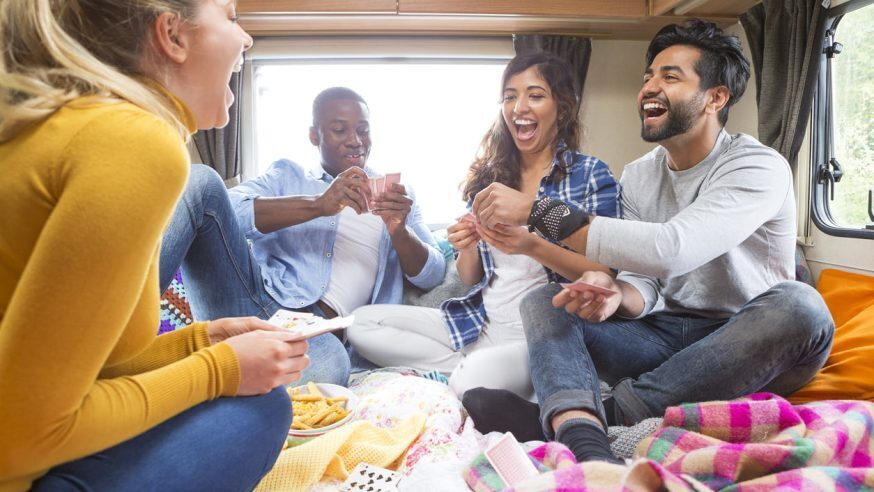 Women are not drawn to playing poker mainly because of intimidation and the perception that it is a game for men. Closing the current gender gap in poker still remains an uphill battle, and the industry in general should do more to create an inclusive culture, where anyone, regardless of gender, race, age, color and ability, can play the game without reservations. Poker operators play a crucial role in making this happen.
Our Voices
Thankfully, the major brands have been doing their part in promoting a welcoming environment for women. Leading the way is PokerStars, the world's largest online poker site, which recently launched a brand-new project aimed at gathering all female poker players and fans in one place, where their voices are being heard. "Our Voices" is PokerStars' latest female-focused initiative, ensuring that women are being listened to.
"Our Voices" was launched on Monday, March 8, in celebration of International Women's Day. It is a female insights community wherein women can freely share their ideas on what needs to be done to establish an equal, more inclusive environment for all players.
It serves as an avenue for healthy discussions, fun engagement and insightful communication among female players and fans, which will help PokerStars in crafting its plans for the future.
The PokerStars team will communicate with the female players on a regular basis and discuss important poker topics, wherein women are allowed to provide feedback on how the operator can improve its service, and how they can drive more female players into the game.
The main goal of "Our Voices" is to listen to and learn more from the female poker community, on how not just the game but also the industry could improve. They'll have a say on what needs to be improved, and what they want to see in the future.
PokerStars' Associate Director of Consumer Engagement and Public Relations at PokerStars Rebecca McAdam Willets said "Our Voices" is PokerStars way of making sure that the female poker community is heard and not taken for granted.
PokerStars Leads The Way
The operator has been actively promoting equality in poker in many different ways, such as special giveaways, female-focused activities, unique content, and promotions.
The site is well-aware that poker is a male-dominated game, a factor that often puts women off from playing the game. For this reason, they must go the extra mile to change this perception.
In 2020, PokerStars awarded a Platinum Pass to inspirational women in poker via a nomination process participated in by the players. Through that initiative, hundreds of beautiful stories were told about female poker players, a testament to the crucial role that women have in the overall growth of the game.
PokerStars has been doing a lot of research and talk over the past few years about the female poker community, and now it's stepping up its efforts by actually listening to them and valuing their ideas and feedback.
Accompanying the "Our Voices" launch is PokerStars' #ChooseToChallenge campaign, asking women in poker and the industry to submit a special video focused on the said theme.
Just a day before the launch of "Our Voices", PokerStars also ran a special Women's Sunday tournament, with the buy-in lowered to $22. That event, which took place on March 7, drew a total of 256 players. The top three finishers each won a ticket to the Sunday Million 15th anniversary event on March 21, which features a massive guarantee of $12.5 million.
The $22 buy-in will remain in the next few weeks as part of a trial. If the reduced buy-in eventually attracts more players, then the site could stick to that price point going forward. PokerStars said it's consistently looking at ways to bring more value to female players and make their poker experience more enjoyable and worthwhile. And the Women's Sunday tournament is just one of the many areas they're looking at to achieve that goal.
For more on the "Our Voices" community and how to join, visit the PokerStars blog.