PokerStars Confirms Plans To Drop "Power Up" eSports Hybrid Poker Game
PokerStars has confirmed it will shut down one of its most ambitious projects ever, the eSports hybrid poker game Power Up. However, players need not worry though, as the online poker giant also confirmed that it intends to continue releasing new and innovative games. Power Up Launch Power Up has…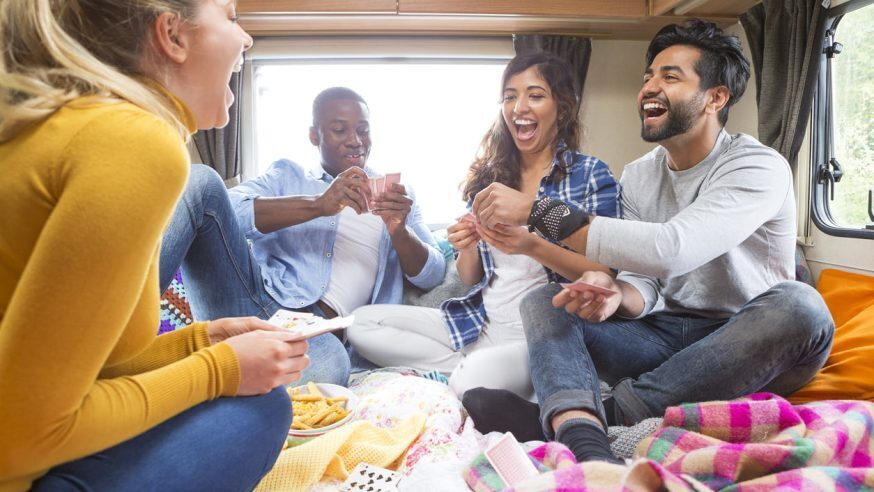 PokerStars has confirmed it will shut down one of its most ambitious projects ever, the eSports hybrid poker game Power Up. However, players need not worry though, as the online poker giant also confirmed that it intends to continue releasing new and innovative games.
Power Up Launch
Power Up has been up and running for more than two years now, having been officially rolled out in February 2017. Prior to its public launch, the game underwent private testing for several years due to the complex elements and technology involved. Power Up is a three-handed No Limit Hold'em with a touch of eSports.
The game was launched with the primary goal of reactivating players that may have gotten bored playing regular poker.
While PokerStars was not the first in the market to combine poker and video games, Power Up is the only hybrid eSports poker game to be released for real money. The three-handed game adopts a winner-take-all format, though it lacks the jackpot element found in Spin & Gos. The game comes in five different buy-ins — $0.25, $1, $3, $7, and $15 and played with a faster blind structure.
Unique Concept
Power Up's main attraction is the concept of special power cards, giving players the ability to manipulate the hand to their advantage. A total of 11 special cards are dealt at random, with specific powers, such as being able to view the top cards on the deck, seeing an opponent's hole cards, or swapping the player's hole cards.
The ability of the power cards all depend on their "energy". They will be useless if all of the energies have been exhausted. Thus, players need to know how and when to use these cards to improve their winning chances. As the game begins, all players receive 10 energy points each, with two power cards. They are allowed to manipulate the hand using multiple powers, given that there is still enough energy.
Most Expensive Project by PokerStars
While the game was still in the development stage, PokerStars had to spend a lot of time resources in creating a new engine within the client to achieve a unique, modern gaming experience that also incorporates animations, new sound effects, and a futuristic theme, resembling elements found in video games. Power Up marked PokerStars' attempt to tap into the flourishing eSports market.
Before Power Up, a handful of games combining poker and eSports have already gone live, including HoldemX, which was introduced by entrepreneur Alex Dreyfus in 2016, and Hands of Victory which was developed by Swedish gaming firm Aftermath Interactive.
HoldemX initially gained interest among players but eventually died down as the years went by. Hands of Victory meanwhile went on a "pre-trial" phase back in September, with real money prizes up for grabs.
New Games Waiting To Launch
Power Up will soon be removed from the PokerStars lobby, but a host of new releases are set to replace it. A new game called "Deep Water Hold'em" is reportedly in the works, which could introduce exciting twists with the antes. No further details have been released yet as to when the game will officially launch, but reports suggest it could happen any time soon.
Another game believed to be in the PokerStars pipeline is Split Omaha or Double Board Omaha, where players will have two boards to make their hand. The game is PokerStars' first offering to feature the Omaha variant, as all of the company's former novelty games were played in Hold'em. An Omaha version of Showtime is also expected to be released in the near future.
Yet another exciting offering that could make its way to PokerStars' international client is Swap Hold'em which will likely come as a new Sit and Go variant. As what the name could suggest, the new game could involve the swapping of hole cards from a deck.
While PokerStars acknowledged Power Up's strong and loyal following, the online poker giant also reiterated its intention to "move with the times", and this involves removing the game for new replacements. It remains unknown when Power Up will officially disappear from the PokerStars lobby.