PokerStars Confirms Pennsylvania Online Poker Launch on November 4
Online poker is finally going live in Pennsylvania. PokerStars will be the first online poker site to launch in the Keystone state, as confirmed by a representative from the company. The much-awaited test launch will take place on November 4, more than two years after online gaming was approved in…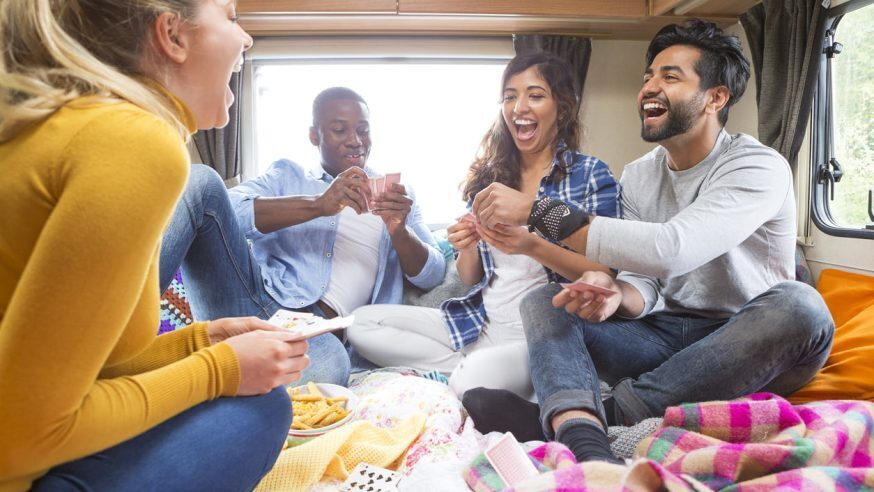 Online poker is finally going live in Pennsylvania. PokerStars will be the first online poker site to launch in the Keystone state, as confirmed by a representative from the company. The much-awaited test launch will take place on November 4, more than two years after online gaming was approved in the state.
An official from the Pennsylvania's Gaming Control Board confirmed earlier this week that they will initiate the launch which will include the testing of a poker game. The spokesperson further said that the gaming site conducting the Nov 4 test launch is licensed under Mounty Airy Casino, who is PokerStars' land-based casino partner.
Issues Leading To Delay of Online Poker Launch in PA
Poker players in Pennsylvania have long been waiting for this to happen, after online casino games successfully launched in July 2019. During that time, many were expecting online poker operations to also go live, but for some reason, it did not launch as expected. For some time, Pennsylvania's poker market viability was put in question, especially as the state did not express any commitment to enter into the multi-state internet gaming agreement, signed by Nevada, Delaware and New Jersey.
Concerns have been raised in relation to the revenue that the online poker market can generate for the state, compared to other online gaming verticals such as casino games and sports betting.
The sustainability of online poker in the US remains a challenge to operators, with latest figures in New Jersey reflecting a declining poker market. Online poker numbers pale in comparison to other online gaming verticals that are doing just fine. Apparently, poker players are turning to offshore sites which attract larger fields and offer bigger prize pools.
Such issues might have contributed to the delay in rolling out the segment in PA, leaving poker players waiting anxiously for the first virtual hand to be dealt in the state. The spokesperson for the gaming board was quick to allay fears though, saying poker players certainly have a place in Pennsylvania, and that online poker will be made available once operators are ready to launch their online rooms.
What PA Players Can Expect from PokerStars Launch
While PokerStars already confirmed they are about to launch their online poker room in PA during the coming days, the site has yet to reveal any further details. However, reports suggest that the online poker site will offer these services to poker players in PA.
PokerStars PA's offerings won't be as comprehensive as the international dot-com client. Cash games which can be played in no-limit hold'em and Omaha format will still be available in the software, but it's understood it would not include the Zoom fast-fold game, which has become a hit among players over the past few years. The heads-up option will also be absent.
While PokerStars' reason for omitting these options remain unknown, it's speculated that the site may still be unsure as to whether or not there is a market in PA for such games.
In the tournament side, players will enjoy various games and formats, such as progressive knockouts and hyper-turbos, as offered in other online poker clients. There will also be a wide range of sit n gos that will be made available, carrying buy-ins of up to $500. Among other offerings that PA players will get to enjoy are the popular Sunday majors which come in buy-ins of between $100 and $250.
Spin & gos are unlikely to be included during the initial launch, pending approval from the Gaming Control Board. Here is a rundown of the possible offerings awaiting PA players:
There will be cash games focused on NLHE and Omaha at $0.01/$0.02 – $100/200. The NLHE cash games can be played in 6-max format, while a Run It Once format can also be included. Sit & Gos will be available in both Hold'em and Omaha, and players can expect tons of these games from which they can easily win prizes.
Major Tournaments for PA Players
Apart from PokerStars, more online poker operators are expected to launch in the state which will pave the way for major tournaments. Harrah's and partypoker are expected to team up with WSOP and 888, while Parx's will also launch its own online platform.