PokerStars Championship And Eurasian Poker Tour Head To Prague, Czech Republic In December
The Czech Republic has turned into one of the most sought after stops in Europe when it comes to hosting top poker tournaments. Poker players from all over Europe will once again be making their way to Prague, the capital of the Czech Republic in December as the first half…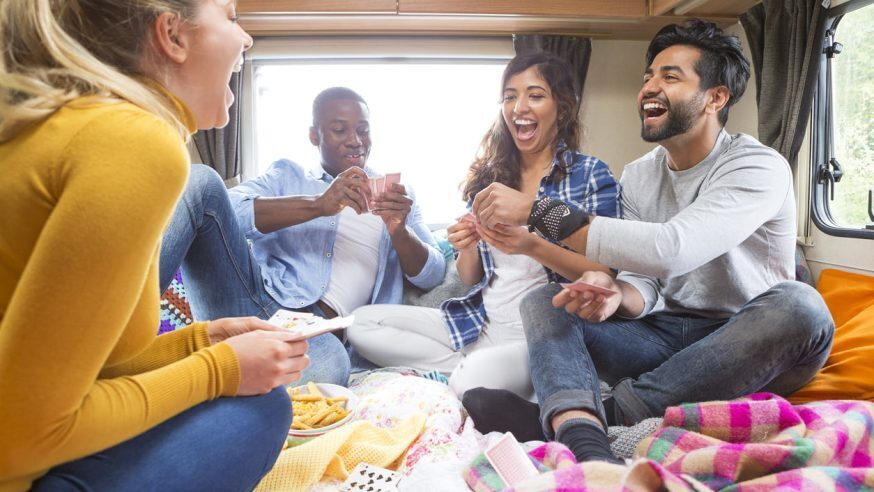 The Czech Republic has turned into one of the most sought after stops in Europe when it comes to hosting top poker tournaments. Poker players from all over Europe will once again be making their way to Prague, the capital of the Czech Republic in December as the first half of the month is going to be filled with exciting poker action.
PokerStars Championship Prague and the Eurasian Poker Tour (EAPT) will be heading over to Prague in December and there will be millions in guaranteed prize money to be won. This is a great opportunity for poker players to finish the year on a high and then take the final two weeks of the year off and spend some quality vacation time with their family in beautiful Prague.
Eurasian Poker Tour (EAPT)
The EAPT will make its way to the Grandior Hotel Prague and will have $2 million in guaranteed prize money to be won. The tournament starts on Dec 8 and ends on Dec 15. The highlight of EAPT Prague will be the €1,100 EAPT Prague Main Event which has a €500,000 guaranteed prize pool.
EAPT will have a number of exciting events spread across these 7 days. There will be two high-roller events for high stake poker players to play in. The first one is the €25,500 King's Super High Roller event that runs from Dec 11-12 and has €1 million in guaranteed prize money and the second is the €5,300 EAPT High Roller event that has a €500,000 guarantee and runs from Dec 13-14.
EAPT Prague will be co-sponsored by King's Casino Rozvadov, Czech Republic and partypoker LIVE. The two high roller events will follow the same format that the King's Super High Roller event uses. Players will start out with 100k in chips and be able to re-enter the event as many times as they want, until the late registration desk is closed. To see a full schedule of the list of EAPT events, please go to the partypoker website.
Poker players who do not have the money to afford the buy-ins at EAPT Prague, can take advantage of the online satellite events running on partypoker. The online poker website is offering a special $215 Mega Satellite event that will give 10 players the chance to win a $1,500 package to EAPT Prague.
PokerStars Championship Prague
PokerStars Championship Prague is scheduled to take place at the Casino Atrium Prague in Hilton Prague from Dec 7 to 18. PokerStars used to bring its popular European Poker Tour (EPT) to Prague on an annual basis but decided to drop the EPT and introduce a new tour branded PokerStars Championship.
So on that note, this will be the first time that PokerStars Championship visits the Czech capital. The highlight of the tournament will be the €5,300 EPT Prague Main Event which will follow a similar format at EPT Main Events.
The 2016 €5,300 EPT Prague Main Event saw a great turnout as 1,192 players registered. Meijer van Putten had a great run and won the Main Event, taking home a prize of €699,300. The inaugural edition of PokerStars Championship Prague is expected to have a better turnout than 2016 and tournament organizers are putting in place measures to cater to the large turnout.
Poker players will be spoiled for choice during the PokerStars Championship Prague as 43 exciting events have been put together. There will be cash games, low stake and high stake events to cater to players from all backgrounds. Tournament organizers have confirmed that pot-limit Omaha and no-limit action will dominate most of the events but players can also request for other games.
Some of the other exciting events that will be a part of this poker festival include the €1,100PokerStars National Championship which runs from Dec 8-12; €50,000 PokerStars Championship Super High Roller from Dec 10-12 and the €10,300 PokerStars Championship High Roller that runs from Dec 16-18. To find a full list of the events, please visit the PokerStars website.
PokerStars Travel has tied up with travel and accommodation agents in the Czech Republic and will be able to offer PokerStars players discounted rates during their trip to Prague.