PokerStars Celebrates 200 Billion Hands With Over $1 Million In Special Offers
PokerStars, the biggest online poker website in the world is very close to celebrating its 200 billionth hand. The online poker giant dealt its first real money hand back in December 2001 and has grown at an exponential rate over the last 18 years. PokerStars is set to celebrate 200…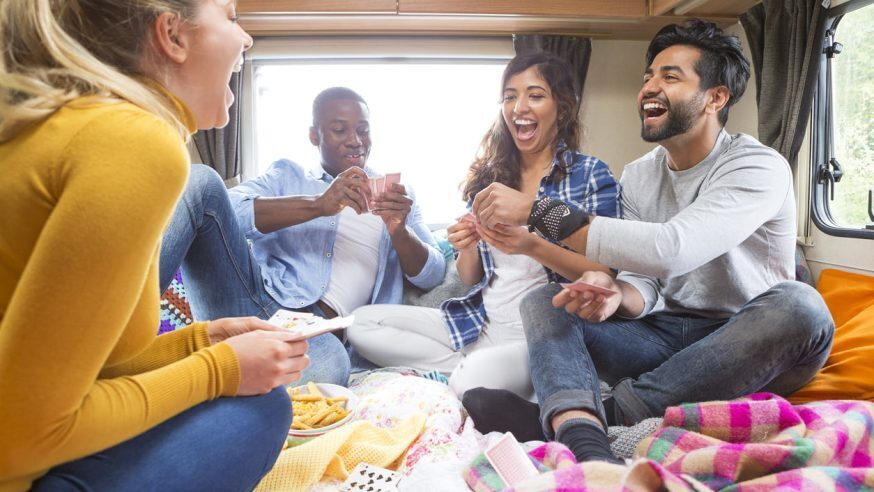 PokerStars, the biggest online poker website in the world is very close to celebrating its 200 billionth hand. The online poker giant dealt its first real money hand back in December 2001 and has grown at an exponential rate over the last 18 years. PokerStars is set to celebrate 200 billion hands on the first day of May.
PokerStars couldn't have done it without the players. As a way of saying thank you to the millions of players who have been loyal to the brand through the years, the online poker room is running a number of promotions, giving away more than $1,000,000.
The promos started on April 15 and will end on May 1. So for those who are yet to avail of the exclusive offers, you still have two days left to register for your favorite games and win exciting prizes.
$10,000 Up for Grabs on May 1
May 1 is the day PokerStars expects to hit the 200 billion hands milestone, and those who are dealt into the 200 billionth hand will each receive $10,000 cash. It doesn't matter whether you are playing a tournament or a cash game, or if you win the hand or fold preflop – win, lose, or fold, you will get $10,000.
Aside from this, there are several other ways to join the celebrations.
Surprise Chests at Cash Games
PokerStars are dropping surprise chests during selected hours in cash games. Here's what you need to do: Clear your schedule from 12:00pm – 5:00pm ET daily until April 30 and play any cash game. Surprise chests will be dropped at random intervals, and if you manage to win the hand, you get to open one of the chests. Depending on the table it is dropped at, each chest contains a prize 20x the big blind of the table.
Take note though that heads-up tables are not included in this offer and PokerStars may extend the promotion in case the 200 billionth hand is not dealt by May 1. Make sure to open the chest within 7 days as it will expire after that. The chests will automatically be credited to the accounts of the players who have won.
Free Tickets Up for Grabs at Milestone Tournaments
As part of the celebrations, PokerStars is randomly awarding more than $200,000 worth of free tickets to players on tournament tables. You can use the tickets to take part in the Spring Championship of Online Poker (SCOOP) which will take place on May 12-27. Each ticket is worth up to $215.
To win a free ticket, all you need to do is to register for at least one of the Sunday or daily tournaments. The tickets will be dropped at random tables so be prepared. Promo ends on May 1.
Spin and Win
Every day until May 1, if you play at least one hand of real money poker, regardless of whether it's a cash game or tournament format, you will earn a free spin of the 200 Billion Hands Celebration Wheel. You don't want to miss this offer as it comes with a daily reward of up to $2,000. Each spin has a corresponding prize, which includes Sit & Go and tournament tickets, and a freeroll ticket bundle worth $5,000 and $10,000.
So far, over two million players have used their spin tickets and 17 of them have already taken home the top prize of $2,000. You also get the chance to win a free ticket to the $200,000 Mega Freeroll, the details of which are indicated below.
Mega Freeroll
A $200,000 Mega Freeroll will happen on 2:00pm ET on May 1. Winning a seat is easy – you only need to play a hand at any real money table and wait for a special chest containing your freeroll ticket. You need to open the chest on May 1 and manually register for the $200,000 Mega Freeroll.
To sweeten the pot, PokerStars is also handing out $30,000 worth of SCOOP tickets during the Mega Freeroll. The tickets will be dropped randomly. You have time till April 30 to avail of the Mega Freeroll offer. Unopened chests or any unused tickets can no longer be used after May 1.
The Stars Store will also be handing out limited edition giveaways. You don't need to worry as PokerStars will pay for the shipping fee.