PokerStars Brings Back Volume-Based Rewards System With Up to 65% Cashback
PokerStars has decided to take a big step to address growing player concerns by overhauling its rewards system. The online poker giant is trialing a new scheme that brings back its traditional volume-based loyalty program, offering an increased cashback of up to 65% for all players. In addition to…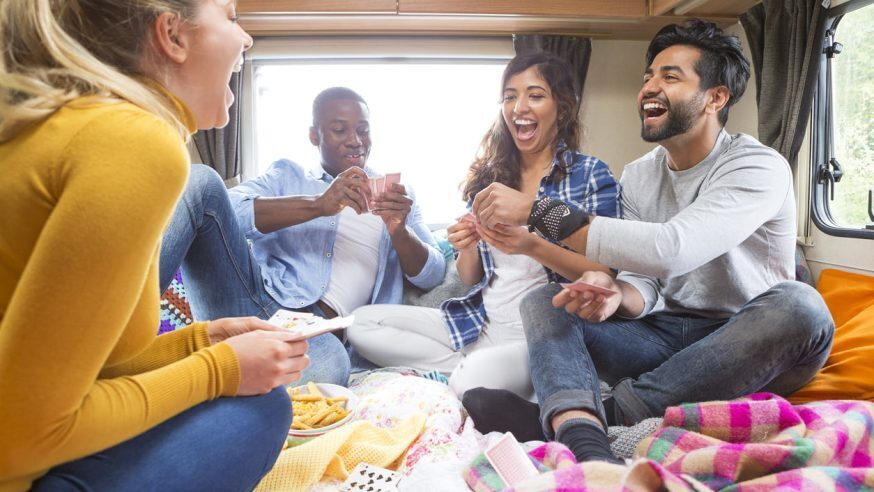 PokerStars has decided to take a big step to address growing player concerns by overhauling its rewards system. The online poker giant is trialing a new scheme that brings back its traditional volume-based loyalty program, offering an increased cashback of up to 65% for all players.
In addition to increasing the reward value for its customers, PokerStars is also making the system fairer and more transparent for all types of players, regardless of their profile. This is in contrast to the existing model where players are rewarded on an individual basis.
New Scheme Being Trialed Until September
On July 6, PokerStars randomly selected players across its dot-COM, dot-EU, UK, as well as in the segregated French and Spanish markets to participate in the trial which will run until the end of September. As part of the trial, every $1 rake generated across all types of games, including MTTs, entitles players to 100 rewards points. This is a stark difference to the current program wherein players only earn 45 reward points for every $1 rake.
The new program will now cover high-stakes games, including those with stakes starting at $20/$40, as well as other limit games not included in the existing scheme.
If the trial yields positive results, PokerStars will proceed with rolling out the new rewards system across all of its clients around the world.
Fairer & More Transparent
Players will still earn rewards via the existing Chest system, but this time, each chest level now comes with a fixed value: $0.50 for the lowest level (Blue) which has a corresponding reward value of 15%, going up to $250 for the highest tier (Black), with a corresponding reward value of 25%.
All types of players, either winning or losing, will be entitled to the same reward value according to the chest level that they're in. They will also follow the same points requirements: 333 for Blue; 935 for Bronze; 2850 for Silver; 10,800 for Gold; 37,500 for Diamond; and 100,000 for Black. Players will be able to progress to higher levels by unlocking the required number of chests at each tier.
The new changes mean that the player's profile will no longer affect the amount of rewards he or she can earn under the new scheme.
Additionally, all players will be able to boost their rewards via new Monthly Poker Challenges which will give away up to 40% cashback. PokerStars has run poker challenges in the past, but only select players were allowed to participate. Now, the monthly challenges are open to all players. Combining all potential rewards, players can earn up to 65% through the new loyalty system.
Shift Back to Volume-Based Rewards System
The latest changes reinstate the traditional volume-based system, which was adopted by the online poker giant for many years. PokerStars' previous rewards program, which still included the Supernova Elite tier, offered the highest value for players back in the day.
The rewards were mainly volume-driven, and those who were able to make it to the top level enjoyed up to 70% cashback, receiving up to $135,800 from the program. But things changed beginning 2016 when PokerStars revamped its VIP program, favoring competition over volume. Supernova Elite became a thing of the past, with maximum rewards now capped at 30%.
In an effort to address player concerns, PokerStars is now going back to its roots in terms of rewarding its customers. With a maximum of 65% cashback being offered to players, the operator will now have the most lucrative VIP scheme in the market, even surpassing major competitors' partypoker and GGPoker, both of which are awarding up to 60% cashback to its customers.
The latest changes adopted by PokerStars are in line with the strategic vision of its new owner, Flutter Entertainment. Last year, the company hinted at introducing changes to PokerStars to reestablish it as the master brand for its global online gaming operations. It also indicated that it would enhance the brand's customer generosity which it said had reduced significantly over the past few years.