PokerStars Asks Players To Contact Lawmakers In California, New York, Pennsylvania and Michigan
Nevada, New Jersey and Delaware are currently the only states to have legalized online poker. There have been reports since 2013 that California and Pennsylvania could lift the ban on the online poker industry but legislators have been unable to reach a mutual agreement as there has been stiff…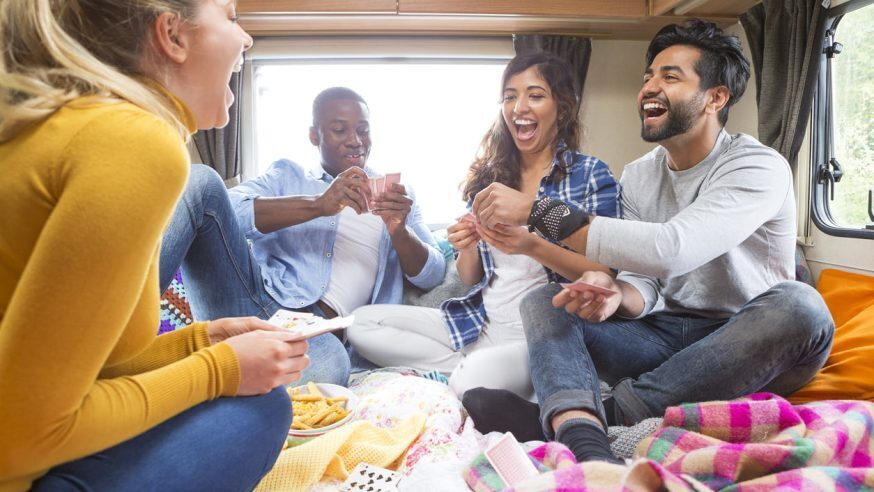 Nevada, New Jersey and Delaware are currently the only states to have legalized online poker. There have been reports since 2013 that California and Pennsylvania could lift the ban on the online poker industry but legislators have been unable to reach a mutual agreement as there has been stiff opposition from Sheldon Adelson's 'Coalition to Stop Internet Gambling'.
However this month California, Pennsylvania, New York and Michigan have made significant progress in moving forward with plans to legalize the online poker industry. A final decision on the matter is still pending and PokerStars, the biggest online poker website in the world has called on poker players in these states to contact their lawmakers and continue to put pressure for the ban to be lifted.
PokerStars is not the only company lobbying for the legalization of online poker as the Poker Players Alliance (PPA) has long fought for online poker to be legalized. PokerStars has thrown its support behind the PPA's #FightForPoker movement and remains hopeful that a final push could lift the ban in a number of states.
Click Here For Sites Still Accepting USA Player
In a blog post, Eric Hollreiser, PokerStars' Vice President of Corporate Communications wrote "There's never been a more important time for American online poker players to make their voices heard than right now. Today, lawmakers are considering online poker legislation in the statehouses of California, Michigan, New York and Pennsylvania […] There's real, growing momentum pushing for licensing in these states and we're now closer than ever to the finishing line."
PokerStars has called upon poker players in all these four state to either tweet, call or email their elected officials and convey just how important it is to legalize the online poker industry.
The state governments in California, Pennsylvania, Michigan and New York are keen to legalize the online poker industry as it would bring in a significant amount of revenue in the form of online gambling license fees and gambling taxes. The legalization of online poker in the state would also create new jobs and protect players from being targeted by illegal online poker websites.
PokerStars has encouraged members of the poker playing community to let their elected representatives know that the legalization of online poker does not always have to revolve around state borders, taxes and political differences. The legalization of online poker would also give players the rights they deserve of playing a game their love from the comfort of their homes.