PokerStars Appears To Have Cut Back On Push To Legalize Online Poker In California
There have been reports that more than 10 states in America are having ongoing discussions regarding the possibility of legalizing online poker but nothing fruitful has materialized from those discussions during the last two years as Nevada, New Jersey and Delaware continue to remain the only three states in…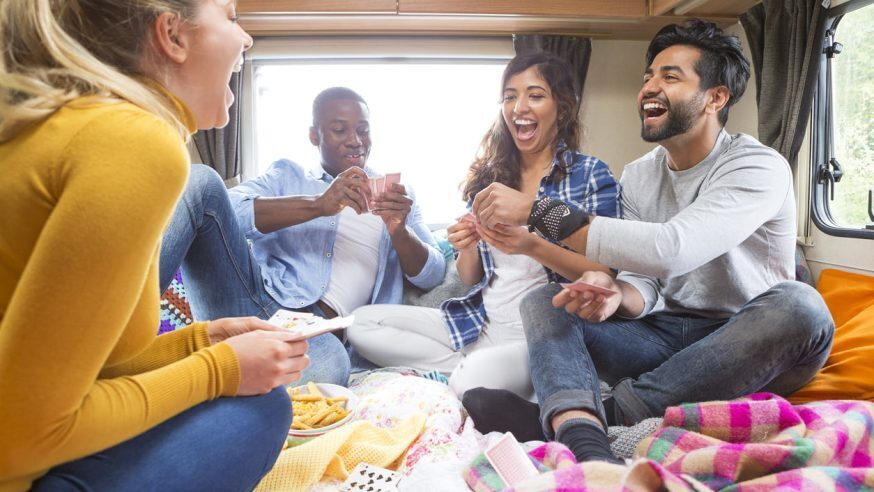 There have been reports that more than 10 states in America are having ongoing discussions regarding the possibility of legalizing online poker but nothing fruitful has materialized from those discussions during the last two years as Nevada, New Jersey and Delaware continue to remain the only three states in America to have legalized online poker.
California Unlikely To Legalize Online Poker In 2017
A number of gaming analysts expected California to become the fourth state to lift the ban on online poker but the California Nations Indian Gaming Association's chairman Steve Stallings believes that California has less than a 50 percent chance in 2017 of passing a bill to legalize online poker. This does not come as a surprise to those who have kept a close watch on California's gaming industry as the push to legalize online poker in the golden state appears to have lost momentum during the past few months.
Leading the charge to get online poker legalized in California was PokerStars, the biggest online poker website in the world. Canadian based Amaya Inc which owns PokerStars spent a lot of time and effort to collaborate with a number of key stakeholders in California to put pressure on legislations. PokerStars formed partnerships with the Hawaiian Gardens Casino, Commerce Casino and the Bicycle casino to prove that land based casinos did not have objections to online poker.
The online poker giant also partnered with two of the leading tribes in California, namely the Morongo Band of Mission Indians and the San Manuel Band of Mission Indians to put forward a show of support in their bid to get online poker legalized. PokerStars currently operates only in New Jersey and was looking to enter the California market and begin its campaign to re-establish its brand in the United States after the infamous Black Friday fiasco.
However PokerStars has faced opposition from a number of tribes who were not willing to back the online gambling bill in the state due to the fact that they believed PokerStars had an unfair advantage over them due to the fact that the PokerStars continued to operate in California with a ban in place which gave them an unfair opportunity to acquire customers and gain an advantage over the tribes.
PokerStars Campaign Momentum Slows
PokerStars appears to have slowed down its momentum to push for the online poker ban to be lifted in California and this may have directly or indirectly reduced the chances of the online poker bill being cleared in 2017. The Bicycle casino which had partnered with PokerStars was forced to shut down for 24 hours last week due to a federal investigation involving money laundering allegations. While this has nothing to do with PokerStars, it will certainly not help to paint a positive image for the company at this point of time.
Amaya Inc has also been at the center of federal investigations as the Autorité des marchés financiers (AMF) have filed charges against former chairman and CEO David Baazov and his associates over insider trading charges. Amaya has preferred to distance itself from David Baazov during the last couple of months and has also deliberately redirected its focus from being solely poker oriented to a company that has more than one offering.
PokerStars New Market Strategy
Amaya Inc has stepped up its services by focusing on online casino games and sports betting as the company believes that it can acquire a new customer base and also no longer be reliant on poker alone. It is interesting to note that the online gaming bill in California does not cover online casino games or sports betting. PokerStars new strategy could be one of the reasons why the company is no longer aggressively pushing its online poker legalization campaign in California.
While PokerStars may not be as aggressive as before, the company has given no indication of pulling out of the campaign to get online poker legalized in California. The tribal casino market in California is estimated to be around $4 billion, second only to Nevada's casino industry. There are more than 50 California tribes with gaming interests and should online poker be legalized, PokerStars would not only be able to enter the market but will most likely be the chosen technology provider for these tribes as PokerStars has a proven and robust online poker platform.