PokerStars Announces Plans To Launch In Ontario
Ontario will open its regulated online gaming market on April 4, 2022, becoming the first Canadian province to run a private market for online poker, casino gaming, and sports betting. With 14.6 million residents, Ontario is the most populous province in the country. Given this huge market size, it is…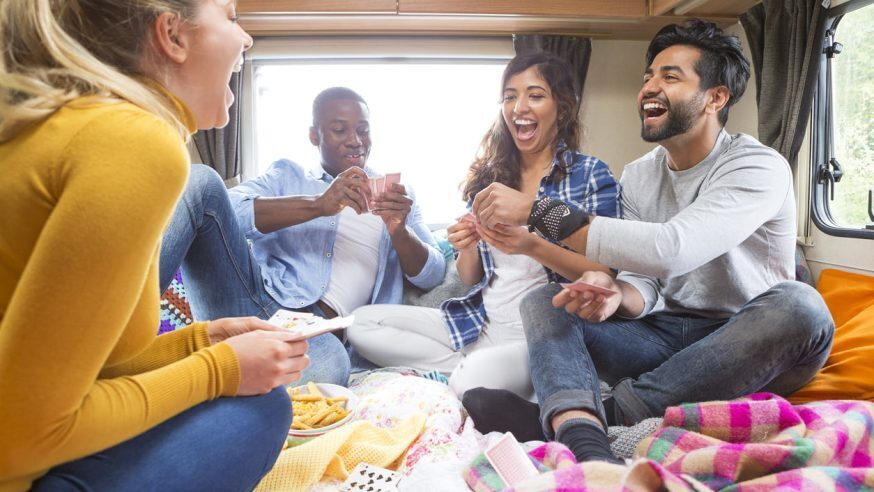 Ontario will open its regulated online gaming market on April 4, 2022, becoming the first Canadian province to run a private market for online poker, casino gaming, and sports betting. With 14.6 million residents, Ontario is the most populous province in the country. Given this huge market size, it is expected to attract several operators, one of them being PokerStars, the world's largest online poker site.
PokerStars is currently working with regulators in Ontario for a possible launch in the province, a spokesperson for the company has confirmed. With this move, the site is returning to its roots which will be a historical moment for the company.
PokerStars' Canadian Roots
For those who don't know, PokerStars was born in Canada in the 1990s. Its founder Isai Scheinberg spent several years in the country working as a senior programmer for IBM Canada which has an office in Toronto. During his stay in the country, he founded his own software company PYR where he built the software for PokerStars.
In a statement, a spokesperson for PokerStars said Canada is very close to their hearts as it is where PokerStars was originally founded. The statement went on to say that the company is focused on coming up with an "attractive" offering for players in its home ground.
It was earlier speculated that PokerStars could be among the first online poker rooms to launch in Ontario with reports that it already submitted an application to offer online poker in the province, alongside other prominent brands such as WSOP and BetMGM Poker.
The recent statement from its spokesperson is the first official confirmation that the company is indeed coordinating with the relevant authorities to establish its iGaming operations in the province.
Ontario Will Initially Be A Segregated Market
Ontario's new iGaming market will be supervised by iGaming Ontario (iGO), a division of the Alcohol and Gaming Commission of Ontario (AGCO), the agency tasked with regulating the province's gaming, alcohol, horse racing, and cannabis retail sectors.
To offer online gaming to customers in Ontario, operators are required to register with the AGCO as well as execute an operating agreement with the iGO. Starting April 4, unlicensed companies will be forced to withdraw from the province.
Those authorized to operate must comply with provincial regulations, and one of them is that online poker sites serving players in Ontario are prohibited from sharing traffic with other jurisdictions.
Upon launch, online poker players in Ontario won't be able to compete with other players outside the province. They will initially become part of a segregated market which might come across as bad news for Canadian customers who previously played the game as part of the global player pool.
Shared liquidity offers plenty of benefits for both the players and operators with bigger prize pools at stake and more players competing. Liquidity deals are currently in effect in the USA through MSIGA (Nevada, New Jersey, Delaware), in Spain, France, and Portugal, as well as Finland and Austria. In Canada itself, there's an existing compact between Quebec, British Columbia, and Manitoba.
PokerStars holds more licenses than any other online poker room in the world. It is currently authorized to operate in around 20 countries and states, and it is keen on entering Ontario despite the absence, initially, of shared liquidity.
While traffic sharing isn't allowed upon launch, regulators aren't entirely discounting the possibility of participating in an inter-jurisdictional compact, with the iGO indicating that the matter is being considered, though it declined to comment further on the subject of liquidity.