PokerStars Announces Decision To Rebrand Live Tournaments
PokerStars will rebrand its live tournaments, including PokerStars Championships, PokerStars Festivals, and the European Poker Tour (EPT). The rebranding procedure of all live events, except PokerStars Festival, will be completed in 2017. The PokerStars Festival will be held under its new name in Nov 2016 in New Jersey. The…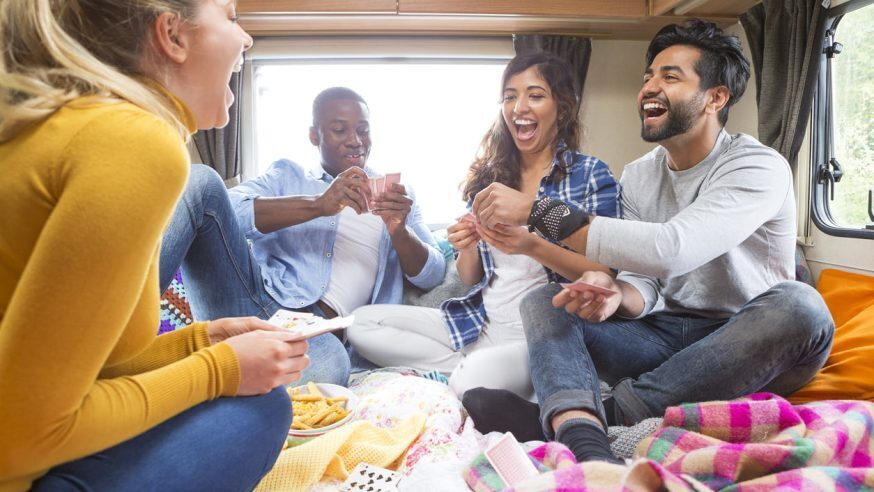 PokerStars will rebrand its live tournaments, including PokerStars Championships, PokerStars Festivals, and the European Poker Tour (EPT). The rebranding procedure of all live events, except PokerStars Festival, will be completed in 2017. The PokerStars Festival will be held under its new name in Nov 2016 in New Jersey. The Prague leg of EPT 2016 will be the last in its 13-year history.
After the rebranding, PokerStars live tournaments will be arranged in two categories—PokerStars Festivals and PokerStars Championships.
Click Here For Sites Still Accepting USA Player
PokerStars Championships are going to be longer tournaments, hosted at some of the best casinos in the world and lasting up to 11 days. Each PokerStars Championship will comprise 100 tournaments, including a main event with a guaranteed prize of £5000 or $5000 and several side events.
The first PokerStars Championship will be the Bahamas leg of the PokerStars Championship, which was so far played as the PokerStars Caribbean Adventure (PCA). It will be played at the Atlantis Resort in Bahamas from January 6 – 14 and will also stop at Monte Carlo, Barcelona, Panama, and Macau.
The Player of the Year event, which will form part of the PokerStars Championship, will be completely re-designed to include a tournament leader board. The winners of each stop will receive a VIP prize package, including the buy-in to a PokerStars Championship Main Event, accommodation, and an entry to an invitational tournament with a first prize of $100k.
Unlike PokerStars Championships, PokerStars Festivals will last up to 7 days and are designed exclusively for recreational players. Each festival will feature a Main Event with a buy-in in the range of $1000 to $1,500. The next PokerStars Festival will stop at London and New Jersey. The New Jersey leg will be played from October 29 to November 6, comprising 50 events with buy-ins in the range of $100 to $5,000. It will be held at Atlantic City's Resorts Casino Hotel.
PokerStars will not only rebrand the live tours, but also incorporate new technology into them to enable them to run smoothly. The online poker operator has improved its PSLive registration procedure with an online platform to make it easy for players to register just before the events. PokerStars has also launched a new mobile app for PokerStars Championships and self-serve terminals to facilitate easy registration.
PokerStars also has plans to launch a new website for its live events and to merge all its social media channels for live events into one channel named @PokerStarsLive.