Pokerstars Adds New Webcam Video Chat Function to Private Home Games
PokerStars has recently introduced a major revamp to its Home Games product. The biggest online poker room in the world is currently trialing a new video chat feature, enabling players to see and interact with each other while playing private games. This isn't the first time that the feature has…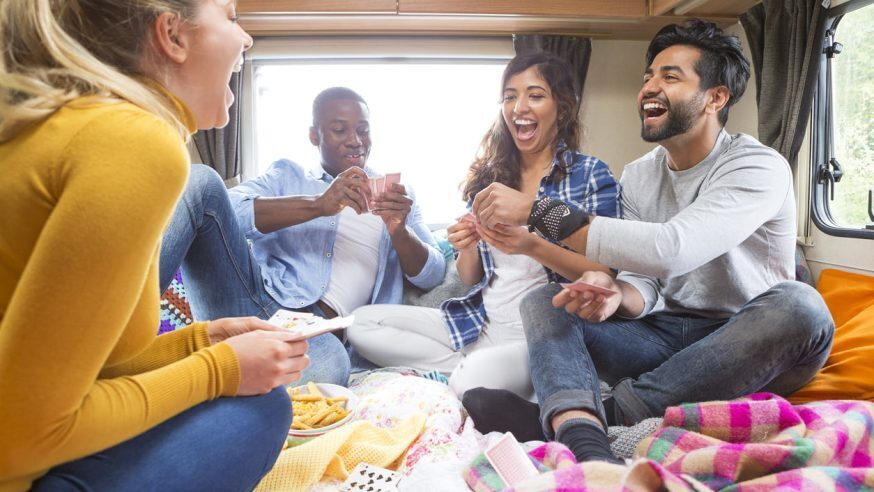 PokerStars has recently introduced a major revamp to its Home Games product. The biggest online poker room in the world is currently trialing a new video chat feature, enabling players to see and interact with each other while playing private games.
This isn't the first time that the feature has been introduced in online poker. Several operators have tried it before but the latest move by PokerStars represents the biggest push by far by a major online poker site towards webcam integration at the tables, and it's easy to see why.
HOME GAMES CONTINUE TO BE POPULAR
The popularity of home games peaked during the COVID-19 pandemic in 2020 when the world went on lockdown. Since then, the format has continued to be in demand, with some big operators launching new features and expanding the game options for their players.
In March 2020, Unibet made sure its players enjoy their private games more by making them rake-free. A couple of months later, partypoker rolled out a new Club Games system where players join in on the action using their real identities instead of aliases.
Among other sites to introduce updates to their home game offerings is 888poker which made its home games available to mobile players in June of last year. The operator was a pioneer when it comes to launching the format, having introduced its "Play with Friends" feature back in 2010. The site also launched a webcam feature which can also be enabled at public tables, though it has met with little success.
partypoker could soon incorporate the webcam function as well, with the main goal of making the platform more secure. The plan was announced in 2019, but the operator has yet to introduce the feature. GGPoker also came up with a new "SnapCam" function in August, allowing players to post reaction videos using their webcam and microphone.
POKERSTARS' WEBCAM VIDEO CHAT FUNCTION
PokerStars' new webcam video chat function is currently available in limited jurisdictions, but could soon be rolled out across more markets. For the time being, only players in the dot-com and EU markets can access the new feature via the web-based platform.
The webcam function is optional, meaning players can decide when to use it. Once the new feature is enabled, players can make themselves visible at the table through the front-facing camera installed on their laptop, computer, or mobile device. They may also engage in live interaction via voice/video chat by turning on the mic. Players can choose to switch off their webcam and put their mic on mute anytime. They may also hide the cameras of their opponents if they want.
Apart from having a new webcam function, PokerStars' home games now use a modernized dark color scheme, similar to the site's other products. Players also enjoy the redesigned lobby, with the operator also improving the way players set up a new private game.
PokerStars hinted at introducing the new webcam video chat feature across its desktop and mobile clients early next year if the ongoing trial yields positive results. It remains unclear whether a similar function will also be rolled out across the site's public cash games and tournaments. Its next move will be largely based on player feedback.
PokerStars' home games already had plenty of features even before the addition of the webcam function. In 2020, the site delighted PKO fans when it added the new format to its list of available home games. The game types and speeds were also updated which now come in four options – hyper, turbo, regular, and slow. The major upgrade in 2020 also included the long-awaited mobile support for the site's private home games, which was welcomed by players.