PokerStars, 888poker And partypoker Set To Compete Even Harder In 2020
The three top online poker operators in the world are always looking to innovative and outdo each other as they look to capture more market share in the highly competitive iPoker industry. PokerStars, partypoker, and 888poker continue to experiment with changes in an effort to continue to dominate the global…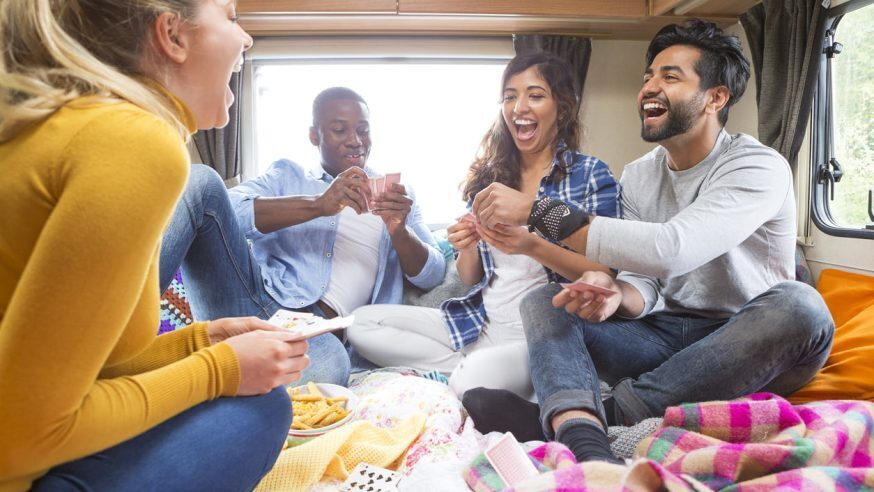 The three top online poker operators in the world are always looking to innovative and outdo each other as they look to capture more market share in the highly competitive iPoker industry. PokerStars, partypoker, and 888poker continue to experiment with changes in an effort to continue to dominate the global online poker market.
There's still more than a month to go before 2020 kicks off, but the three online poker giants think now is the perfect time to come up with new offerings, in the form of a new tournament, fresh variants, increase prizes and exciting promos to keep existing players interested and bring in new players in the New Year.
PokerStars Introduces Deep Water Hold'em & Tempest Hold'em
PokerStars has continued to launch new game releases, this time adding two new action-packed variants namely, Deep Water Hold'em, and Tempest Hold'em.
The two cash game variants are now available for real money, though only for a limited period of time. They are the latest in a series of new games launched by the site in recent years. PokerStars has launched the new games after dropping its eSports hybrid poker game "Power Up" from the main lobby this week.
Both games involve increasing antes and giant blinds – Deep Water is a deep-stacked affair, while Tempest is played in a simple push or fold format. They are now being trialed for real money in the UK, and is expected to be rolled out across PokerStars' global sites, except the US.
The two new cash game variants target a variety of players as it will appeal to those who like strategic challenges as well as players who prefer a simple, shallow-stacked format.
You can check out the PokerStars website for demo of the site's latest offerings.
Extra $1 Million on Offer at partypoker MILLIONS Online
Partypoker surpassed 888poker to take on the title of the second biggest online poker room in the world. The online poker operator continues to come out with huge tournaments that are player friendly.
Partypoker is now giving out an additional $1 million prize for its MILLIONS Online tournament which runs from Nov 24 to Dec 4. To qualify for the extra $1 million, you must enter the tournament by playing Day 1a, lead the chips, and ultimately win the MILLIONS Online Main Event.
Online poker players from all over the world are now looking forward to this extra opportunity as Millions Online already has a massive $20 million in total guarantees up for grabs.
888poker Announces 2020 Madrid Stop
888poker's successful PKO series attracted more than 22,000 players, some of whom managed to take home a share of the $1.17 million total prize pool. The annual series, dubbed as "God of the Arena", featured 24 events, with the winners coming from different countries, including Germany, Argentina, Canada, Brazil, Russia, Ukraine, Latvia, Malta, and Thailand.
888poker has a lot of work to do to recapture its position as the second biggest online poker operator in the world. The operator has confirmed that it will hold the first stop of its 2020 LIVE tour in Madrid. This marks the first time that 888poker will make a stop at the Spanish capital.
Online poker pros who would like to start their New Year in Madrid can take advantage of the online satellites which are now underway. 888poker is hoping to attract huge numbers, as players try to take a shot at a once-in-a-lifetime opportunity to experience one of the most captivating destinations in the world and take home a slice of the €1,000,000 in total prize money up for grabs at the festival. The main attraction of the festival is the €800,000-guaranteed Main Event.
The site is offering $1,600 worth of luxury package to Madrid, which covers the Main Event ticket. You can win the package by taking part in a series of satellites with buy-ins starting from as low as one cent.
888poker LIVE Madrid Festival will take place on January 23 to February 3, 2020 at the Casino Gran Via, with a number of 888poker ambassadors in attendance, including online poker legend Chris Moorman, highly respected poker pro Dominik Nitsche, WSOP 2014 winner Martin Jacobson, and PLO expert Vivian Saliba.