PokerNews Podcast Will Feature Jason Somerville At The 2015 WSOP
The Poker circuit is currently in overdrive as the 2015 World Series of Poker (WSOP) gets ready to kick-off this May at the Rio in Las Vegas, Nevada. The most popular poker tournament in the world will run for over two months and bring in thousands of professional poker…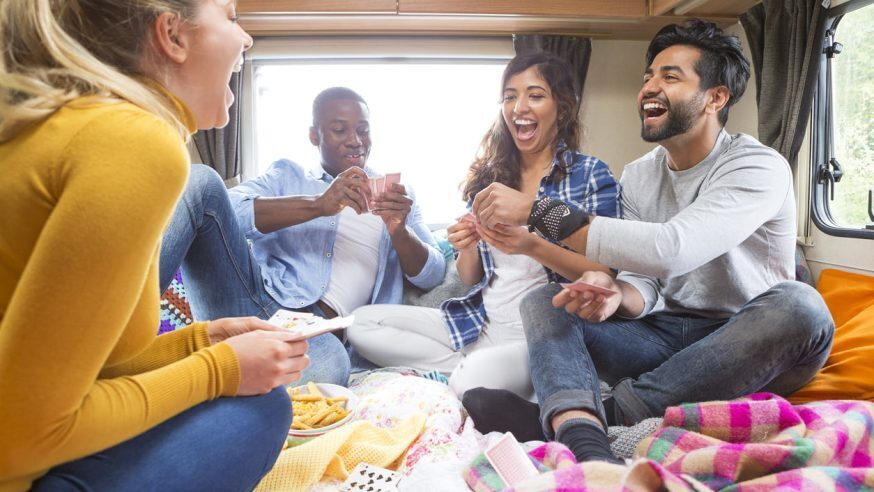 The Poker circuit is currently in overdrive as the 2015 World Series of Poker (WSOP) gets ready to kick-off this May at the Rio in Las Vegas, Nevada. The most popular poker tournament in the world will run for over two months and bring in thousands of professional poker players from all over the world.
Click Here For Sites Still Accepting USA Player
The tournament will be widely covered by both live and online media professionals and PokerNews will be right in the centre of the action. The company recently announced that it has put together a fantastic team who will be responsible for the PokerNews Podcast coverage. Jason Somerville from Team PokerStars has once again signed up to offer an experts point of view, in-depth analysis and live debates. He will be joined by prominent news personality Remko Rinkema who also hosts the Remko Report.
Remko will be in charge of handling all the hosting duties for the show and will be supported by Donnie Peters who will be the chief editor. Somerville who covered the 2014 WSOP event on behalf of PokerNews was excited to be given the opportunity to once again broadcast and interact with fans.
The PokerNews Podcast will follow a similar format like it did with previous WSOP events. The podcast will be recorded on Monday's, Wednesday's and Friday's. The podcast will be recorded on a daily basis once the WSOP main event gets underway.  PokerNews is currently looking to collaborate with the popular Twitch.tv poker channel to increase its audience size and spread its brand.
In a statement, Remko said "Every year since 2009, I've covered the WSOP, and this year I've landed the sweetest gig of all! It's awesome to be the host of the PNPod, and I look forward to bringing you all the best and most fun summer coverage. I've got some big shoes to fill, but hopefully I can press the right buttons every once in a while. I especially look forward to getting some great guests on the show, and while we're not on the air you can all count on me chasing Phil Ivey down the hallways. Well, at least I'll try to get him on."
Somerville who represents Team PokerStars will play an active role as a player at the 2015 WSOP and will be looking to win one of those coveted WSOP bracelets and then share his perspective and experience with his fans via the PokerNews Podcast.