Poker Staking Sites Can Make You A Nice ROI If You Back The Right Player
There are many poker staking sites out there catering to the ever expanding global poker market. Poker staking sites like StandardBacking, YouStake, ImaWhale, TastyStakes and ChipmeUp are some of the popular sites in the market who act as a middleman between poker players and their financial backers. Why…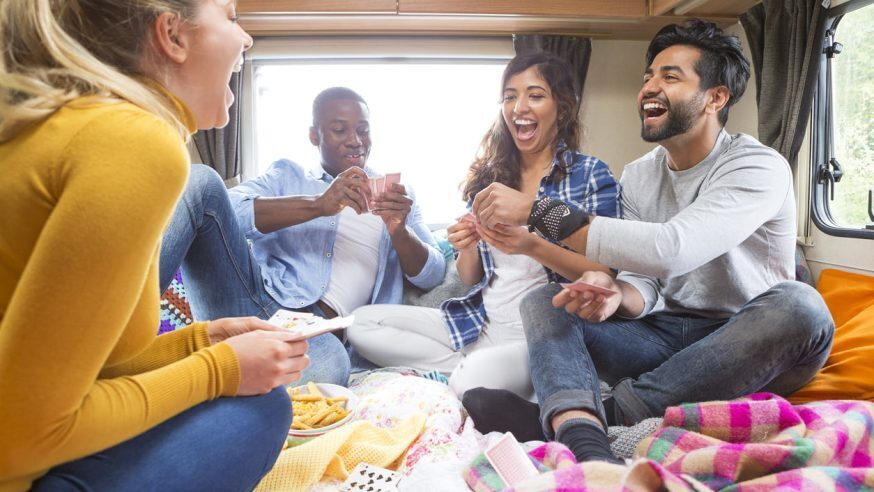 There are many poker staking sites out there catering to the ever expanding global poker market. Poker staking sites like StandardBacking, YouStake, ImaWhale, TastyStakes and ChipmeUp are some of the popular sites in the market who act as a middleman between poker players and their financial backers.
Why Are They Popular?
The global poker market has expanded significantly in the last decade with both the live poker circuit and online poker market introducing better tournaments, more events and bigger prize pools. The global poker player demographic has also increased with a new generation of players signing up to see if they can make it big playing poker.
While tournament prize pools have gotten bigger, so have the buy-ins to these events. The introduction of high stake events has also resulted in massive buy-ins usually starting from $10,000 and often going past $100,000. While these high stake events and lucrative poker tournaments standout, most poker players do not have sufficient funds to buy-in to these events.
That's where poker staking websites come in as they allow poker players to go online and put up a post where they get to state what tournament they are playing, what is the buy-in to the event, how much they need to raise and what percentage of their profits they are willing to share.
How To Stake?  
If you are interested in staking players, all you got to do is signup for an account at any of the above popular staking websites. The registration process should be done in a matter of minutes and you will then be able to go through a list of poker tournaments, events and players who are requesting to be staked.
If you are new to staking, you should take some time to read up on the poker players you wish to back rather than going blind. Sometimes you get top poker pros such as Phil Hellmuth who is a member of the Poker Hall of Fame (PHoF) putting up a post and asking for financial backers.
While it makes sense to back a legend like Hellmuth, it does not always pay as the financial backer only makes a profit if the player they back ends up in the money. If they make an early exit and don't cash out, then the money laid down goes out the window.
Great ROI
Hellmuth recently posted on YouStake and was willing to see as much as 37 percent of his action as he looked to raise a buy-in for playing at the Poker After Dark tournament in August. There were 105 backers from YouStake who put down money on Hellmuth but that accounted for only 18 percent of the stake.
Hellmuth went on to have a great run at the tournament, putting up a $10,000 buy-in and cashed out with $293,500 after just two days. That was a great result for the Poker Brat and his 105 financial backers on YouStake.
Patty Tillman was one of those 105 backers who decided to take $100 and put in on Hellmuth. Tillman was going through tough times after battling Stage 4 colon cancer, finding her husband plunge into depression after losing his job and seeing her antique store business close down due to her health.
However, she had reason to rejoice after her $100 investment on YouStake fetched her a 700 percent return on investment and helped her to cashout with $836.50. The money isn't a whole lot but it was a great return on investment.
Little Experience At Staking
Tillman isn't a pro at poker staking and only recently experimented after she decided to put down $200 on the recently concluded World Series of Poker (WSOP) Main Event via a Facebook group. She backed eight players and only two of them ended up cashing out. She lost $100 and recovered only $100 but that did not stop her as she learnt more and decided to go with YouStake.
She took to Twitter and Facebook to tell her of YouStake success in backing Hellmuth but was upset that her success wasn't really celebrated but criticised. That isn't going to stop her from continuing to experiment with poker staking as the return on investment is pretty impressive.