Poker Pros Use Twitter To Discuss Live Poker Ban
A discussion broke out on Twitter recently where some of the top poker pros in the country debated on whether online poker cheats should be banned from live poker tournaments. The one who initiated the discussion was poker pro Jason Koon. Koon thinks players who are continually caught cheating…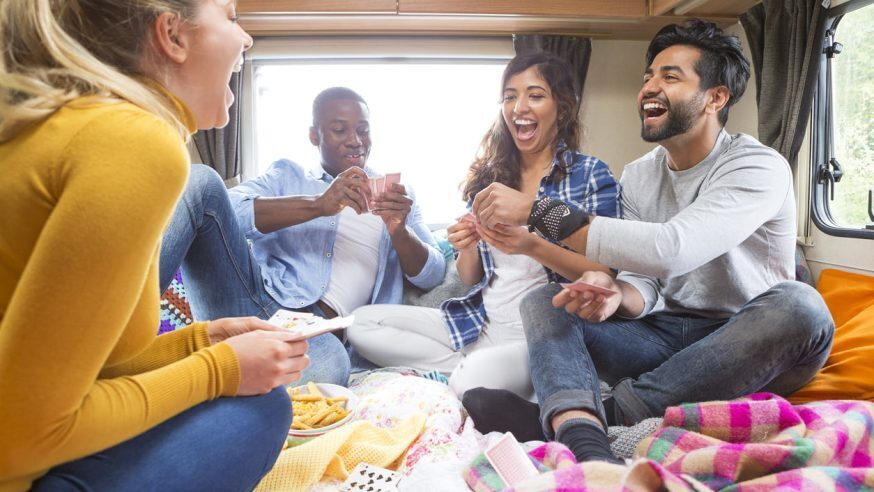 A discussion broke out on Twitter recently where some of the top poker pros in the country debated on whether online poker cheats should be banned from live poker tournaments. The one who initiated the discussion was poker pro Jason Koon.
Koon thinks players who are continually caught cheating at online poker sites should not be allowed to play at live tournaments. The American poker pro made that call via a polarizing statement on Twitter which has attracted mixed reactions from the poker community.
Good Idea But Hard to Implement?
In a recent tweet, Koon suggested that one of the first steps to create a safe place for players is to ban the cheaters. The GGPoker ambassador said an online blacklist will help do the job. Koon's idea received positive responses from fellow players, but some have brought up issues with how the ban should be implemented.
While Doug Polk supports Koon's idea, he thinks the implementation would be quite tough.
The Issues
Polk's main concern is needing to hire staff to evaluate each case, which would mean additional spending for poker room owners like him. Polk has recently embarked on a poker club venture with Andrew Neeme and Brad Owen. The trio are now co-owners of The Lodge Poker Club, the biggest poker room in Texas.
Polk said even if he receives a list of banned players from online rooms, as the room owner, he would still need to assess each case.
A live operator cannot just automatically ban whoever is included in the so-called "blacklist" without performing an individual evaluation. The task would be tough, a view also shared by World Poker Tour (WPT) commentator Tony Dunst.
Another issue raised in the discussion is whether online poker operators would actually be willing to share the necessary information to land-based casinos. As Matt Berkey pointed out, the ban might be difficult to implement given the current set-up where information related to cheating is only circulated internally within the online community.
All of the issues raised above are valid, but let's take a look at why banning online cheaters from live tournaments is more complicated than you think.
Online poker sites have their own rules when it comes to cheating. Let's take for example the use of Real-Time Assistance (RTA). One poker site might ban you for using the software, while in another site, you might actually be allowed to use it. This would be a huge dilemma for live operators.
Also, there isn't always a universal opinion when it comes to the subject of cheating in poker. A lot of poker pros have been using third-party software such as solvers in their online games and they don't think it constitutes cheating, while others think otherwise. Take the case of Fedor Kruse as an example. He was accused of cheating in high-stakes cash games for using RTA.
Should all RTA users be banned from live tournaments? Or should live operators stick to instances where clear cheating happens such as when a player gets access to a superuser account? That's another factor that needs to be considered before implementing the ban.
Social Media Debate Continues
As discussion on the topic continues on social media, Koon is getting support from prominent figures, including Rob Yong, partypoker partner and owner of the Dusk Till Dawn Poker Club.
Yong said he'd be interested to see a coordination among all parties to enforce the ban. Julien Martini, a three-time World Series of Poker (WSOP) champ also shares the same sentiment, saying there shouldn't be a place for online cheaters at live tournaments.
It would be interesting to see where the ongoing debate regarding the ban will go. While opinions differ from one player to another, the poker community has one goal – to preserve the game's integrity and find a safe and fair platform for everyone to play and enjoy the game.