Pro Positions: Ronaldo Joins and Bencb Leaves PokerStars
Two of the three big moves happened recently at PokerStars. One was a high-profile hire and the other a quiet exit. PokerStars has worked with two players bearing the name Ronaldo. Both were and are football stars with a penchant for poker. Ronaldo, the single-named footballer born Ronaldo Luis Nazario…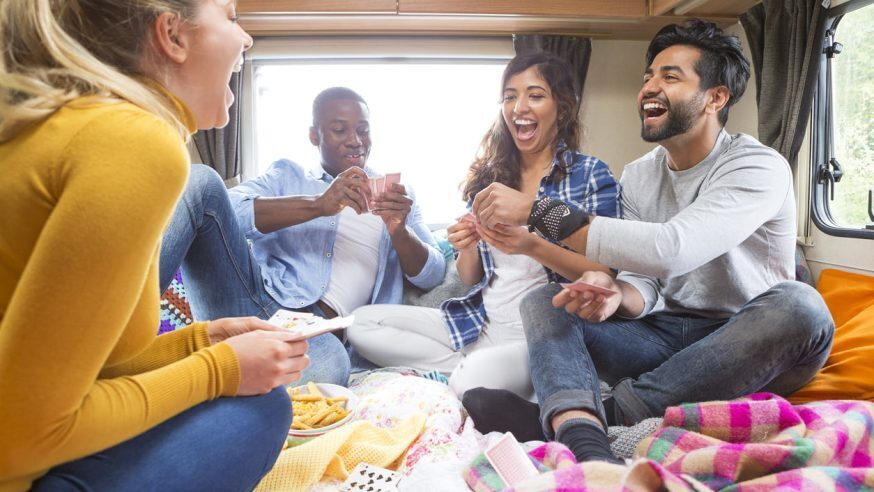 Two of the three big moves happened recently at PokerStars. One was a high-profile hire and the other a quiet exit.
PokerStars has worked with two players bearing the name Ronaldo. Both were and are football stars with a penchant for poker.
Ronaldo, the single-named footballer born Ronaldo Luis Nazario de Lima, was the first of the two to join PokerStars. At that point, he was a retired football star, having played his official and final match in 2011. In the process of going into the business end of football, the Brazilian partnered with PokerStars SportStar division in April 2013. He played various poker tournaments around the world.
Cristiano Ronaldo, aka CR7, was the Portuguese football star who had yet to even reach the pinnacle of his sports career. But when his passion for poker became an opportunity to play more via PokerStars, he took it. While he only played occasionally, his journey with PokerStars began in May 2015 to play alongside Neymar, tennis legend Rafael Nadal, and the aforementioned Ronaldo.
Over time, though, those partnerships with PokerStars fizzled due to multiple demands on the sports stars and, possibly, the limits as to their poker connections.
Ronaldo – the single-named Ronaldo – wasn't finished, though. He signed with Stars again in July 2022.
This time, Ronaldo will be doing more than playing the occasional live tournaments. He is focusing more on internet poker and playing it on his sizeable Twitch channel and his hundreds of thousands of followers. Livestreaming poker is more common than ever, and he wants in on it.
Fala galera, me juntei à @Betfair_net como Embaixador! Pra celebrar essa parceria, tem um bônus de R$260 para você criar apostas nas suas partidas favoritas. Como todo apaixonado por futebol, a #Betfair também sabe que #TodoResultadoÉPossível. https://t.co/OYQPH18NQ2 pic.twitter.com/09a5rmSPae

— Ronaldo Nazário (@Ronaldo) June 24, 2022
After that high-profile entrance (or reentry, if you will), there was the quiet exit of a pro who had only been at PokerStars for a year.
Most online players and poker fans know Benjamin Rolle best as Bencb or Bencb789 online. The German poker pro, who now lives in Austria, is widely regarded as one of the best online poker tournament players, having won millions at the virtual tables. He also started the Raise Your Edge coaching program. PokerStars partnered with Rolle and Raise Your Edge for new content, including live poker training and strategy assistance for players.
The big signing happened in August 2021…and ended one year later. Rolle announced the exit on his Twitter account. He simply thanked PokerStars for the ambassadorship and noted that he has exciting projects ahead.
I am no longer a part of Team Pokerstars. I want to thank @PokerStars for trusting me and allowing me to become an ambassador for them. Now its time to focus on all the exciting projects ahead.

— bencb (@bencb789) August 15, 2022
888poker Welcomes JaackMaate
The small but strong 888poker team grew by one this month with the addition of Jack Dean to the lineup. Most will know him as JaackMaate, a British YouTube personality and podcaster. As the deal was in the works to make him an ambassador, 888poker sent him to the 2022 WSOP in Las Vegas to play in the World Series of Poker Main Event.
I JUST HIT A STRAIGHT FLUSH FLOP IN THE WORLD SERIES OF POKER IN VEGAS.

I don't know much about Poker but @888poker tells me this hand happens less than 1/250000 times.

I'm Leicester City mate. Danny Drinkwater vibes. pic.twitter.com/OCLrfAcoiK

— Jaack (@Jaack) July 7, 2022
JaackMaate is not the usual poker ambassador with years of experience. Rather, he is more of a casual player who is excited to play more and bring his legions of followers on the ride. Therefore, his title is Cultural Ambassador.
888poker VP Amit Berkovich called him one of the most prominent social media influencers in the UK. "Jaack is known for providing high-quality entertainment to his audience and, in recent years, has become an avid and keen poker player, highlighting the fun and excitement that comes with playing poker casually amongst friends and family."
JaackMaate is the second cultural ambassador with 888poker. He now works alongside famous boxer Chris Eubank Jr., who signed on in January 2022.
Proud to confirm Jaackmaate as a cultural ambassador for 888poker!

Jaack will be hosting his own tournaments on the 888poker app and travelling the world competing too! ♠️

His latest post provides all the details needed to get involved!@Jaack x @888poker 🚨 pic.twitter.com/IkuNj64jI1

— Upload Agency (@UploadAgency) August 15, 2022