Poker Pro Gives Elon Musk Charity Advice
The ultimate goal of every poker player is to make it big in the game, win titles, become popular, and be considered one of the best poker pros in the world. Russian poker pro Igor Kurganov has achieved just about everything a poker player can dream of. Kurganov has…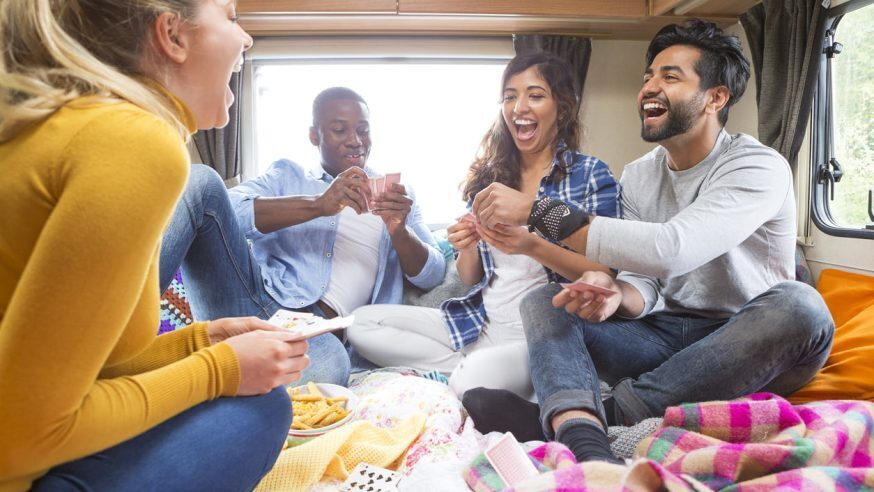 The ultimate goal of every poker player is to make it big in the game, win titles, become popular, and be considered one of the best poker pros in the world. Russian poker pro Igor Kurganov has achieved just about everything a poker player can dream of.
Kurganov has a World Series of Poker (WSOP) bracelet to his name, having won the 2017 $10K Tag Team NLH Championship.
Apart from that, he has taken down plenty of other major tournaments throughout his career – European Poker Tour, PokerStars Championship, Aria High Roller, PokerStars Caribbean Adventure, WSOP Circuit, and Aussie Millions – bringing his total live earnings to more than $18.7 million. Not to mention he is in a long-term relationship with another poker superstar, Liv Boeree.
But beyond his poker greatness, Kurganov's true fulfillment comes from giving back and helping other people, and this is why he co-founded the poker-based charity Raising for Effective Giving (REG).
Working with Elon Musk
We haven't seen that much of Kurganov and Boeree in the tournament scene over the past couple of years as the power couple has shifted their focus towards philanthropy. Kurganov in particular has been working with business magnate Elon Musk who donated $5.74 billion in Tesla shares to charity in 2021.
The former PokerStars ambassador provided advice to the billionaire on choosing the beneficiaries of his massive donation and has been tasked with keeping in contact with the grantees and considering their proposals.
Mystery Donation
Musk's $5.7 billion donation was only revealed on Monday via a filing to the Securities and Exchange Commission. The Tesla CEO gifted the shares in November of last year within a span of 10 days. The recipient or recipients of the donation weren't disclosed in the filing, but it's understood almost all of them have been primarily working with Kurganov.
There are ongoing speculations that the donation is currently being held in a donor-advised fund (DAF), a holding account that allows philanthropists to have their donations professionally managed. The money can stay in a DAF for several years without being distributed to charities. Kurganov probably manages one or many DAFs for Musk.
Musk, who is now the world's wealthiest person with an estimated net worth of around $243 billion, has often been criticized for not donating enough money to charity, that's despite facilitating millions in grants for various causes, such as climate change, food banks, scientific research and education, digital intelligence, and child nutrition, among others.
The donations are handled mainly by his own charity, Musk Foundation, which he launched in 2002. Now, Musk's most recent charity act, the second-biggest US donation in 2021, (behind Bill Gates and Melinda Gates' $15B grant) should silence the critics.
Kurganov and REG
In 2014, Kurganov founded the REG charity alongside his girlfriend Boeree and German pro Philipp Gruissem. REG is focused on backing fundraising events and providing donation advice to individuals and organizations via the effective altruism approach which empowers people to practice effective giving.
Within two years of REG's launch, Kurganov and his team managed to raise $1.5 million, which were distributed to the most cost-effective charities around the world. In 2017, Kurganov and Boeree gave away half of their WSOP winnings to REG.
Over the years, REG has attracted around 87 members, mostly poker players, who have pledged to donate a portion of their income to worthy causes. Among those who benefited from REG's donations were The Against Malaria Foundation, Mercy For Animals, The Nonhuman Rights Project, The Center for Applied Rationality (CFAR), The Great Ape Project, GiveWell, and The Machine Intelligence Research Institute (MIRI).