Poker Pro Credits His Poker Skills For Excelling At His Airbn bJob
Airbnb and poker might be an odd combination to begin with but Jonathan Diamond is proof that working on one's poker skills can not only bring in cash prizes but also help one become successful at their job. Jonathan Diamond spent five years playing poker…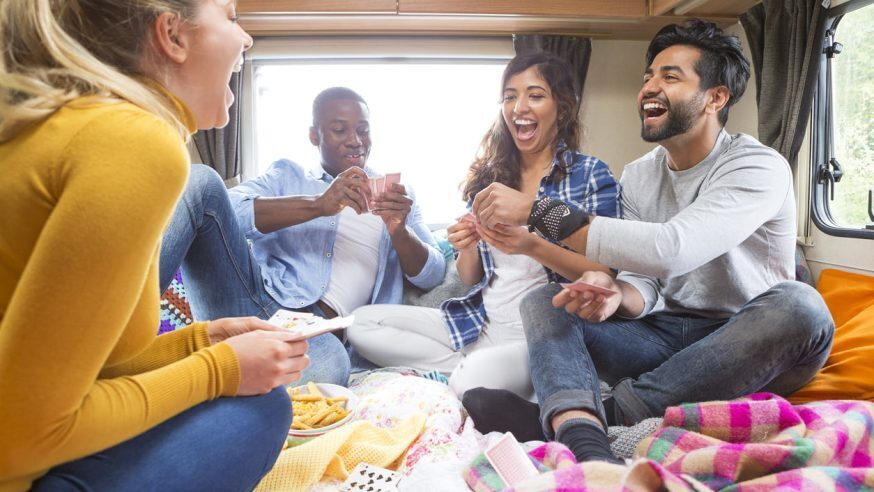 Airbnb and poker might be an odd combination to begin with but Jonathan Diamond is proof that working on one's poker skills can not only bring in cash prizes but also help one become successful at their job.
Jonathan Diamond spent five years playing poker professionally appearing in tournaments across the globe, including the World Series of Poker earning a total of $300,000 in career prize money. But after that he decided to quit the game and go on to pursue a career in the corporate world. He landed a job with Airbnb, the online rental accommodation company and went on to lead its business operations team, after earning an MBA from the George Washington University School of Business.
Click Here For Sites Still Accepting USA Player
In his current role with Airbnb, Diamond delves deep into data to drive growth and quality improvement in the organization. Diamond credits poker with enhancing his skill in data analytics.
In a statement, Diamond said, "Poker refined my analytical abilities. It helped me think critically and solve problems quickly. I learnt how to calculate expected value and make decisions based on incomplete information — skills critical in my current position."
Poker skills have a natural affinity towards sectors that required strategic thinking and analysis. Poker players spend hours analyzing poker statistics and moves to hone their skills at the game. It is no wonder therefore that Diamond is able to leverage the years spent he spent playing poker to make decisions based on imperfect data. Poker also helps trains players to handle their emotions in situations of stress. This skill is invaluable in business where it is vital to take good decisions while under pressure.
It is common for poker pros to leverage their poker skills when they end up moving into other fields. Many also use it to enhance their earnings while remaining in the game given the unpredictability of the game. One such player is poker pro Phil Ivey who has used his poker skills and reputation to launch a number of successful businesses.
Professional poker players typically have opted to move into the financial sector and the stock market once they decided to wind up playing poker. Some choose to move away completely from the field. An example of this is well known female poker pro Vanessa Selbst who is also a lawyer and plans to practice full time once she exits the poker circuit. Poker players now have an additional option in the field of data analytics as it is increasingly becoming a prime tool for businesses.