Poker Players Scamming and Allegedly Spoofing
Unfortunately, there is a need for "poker players behaving badly" to become a regular column. But on the plus side, perhaps people will learn from their own mistakes and those of others to be better. Fool Me Once It started during the World Series of Poker this summer. Ethan Yau,…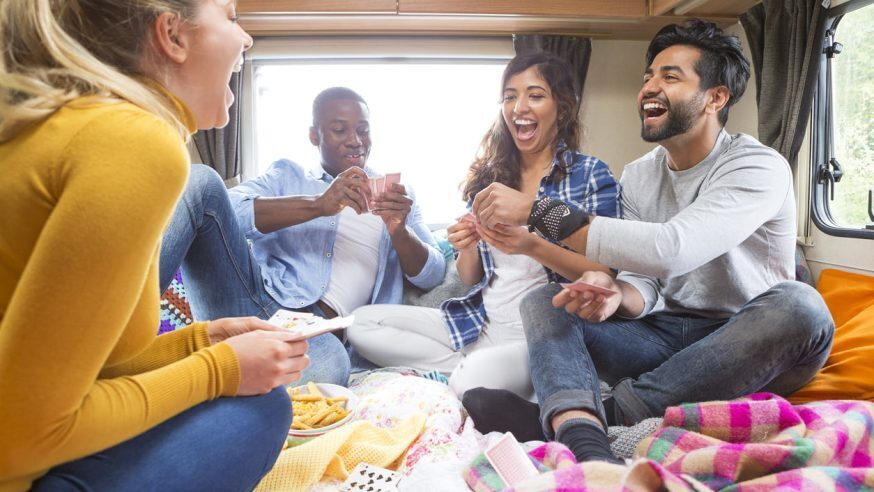 Unfortunately, there is a need for "poker players behaving badly" to become a regular column. But on the plus side, perhaps people will learn from their own mistakes and those of others to be better.
Fool Me Once
It started during the World Series of Poker this summer. Ethan Yau, also known as Rampage, called out a sometimes-poker-player for scamming him out of $1K. Yau called it a "measly $1,000."
The scammer was Grayson Hunter Goss, a supposed voice-over actor and Twitch streamer. Yau already met him several times, and each time Goss had a different story about losing tens of thousands of dollars at poker and/or blackjack. So, when Goss messaged Yau to borrow $1K to play some $1-$2-$5 PLO during the WSOP, Yau gave it to him.
When Yau asked for repayment, Goss claimed he had been mugged and lost everything, including $12K in cash and his phone. Yau chalked it up to a mistake on his part to trust Goss.
Unfortunate to say I fell victim to his little blue check mark and met him 3 times – each telling me he's lost 30K+ after poker/blackjack sessions. Didn't think $1000 was actually enough to steal but here we are. Please learn from my mistakes, don't trust anyone you don't know

— Rampage (@rampagepoker) June 17, 2022
Fool Me Twice
Yau learned his lesson and tried to warn the poker community about Goss. That didn't stop popular streamer Ludwig from falling victim to Goss for quite a bit more than a measly $1K.
Ludwig took to YouTube to tell his story. It started with a cash game he played on Hustler Casino Live with players like Phil Hellmuth and Tom Dwan, along with streamers like Ninja and Mr. Beast. Ludwig won $300K, half in cash and half via a check. He cashed the check and wanted to hold on to the cash for a bit. He did some big tipping and then went to Las Vegas for a friend's wedding. He brought quite a lot of cash with him, approximately $50K.
Over the course of the weekend, Ludwig continued losing until he won it back at blackjack and then lost a lot of it again. He took his remaining $5K to the pai gow tables to stop the losses. When a person who turned out to be Goss sat at the table, telling Ludwig that he's a professional gambler and sports bettor. Ludwig tells him about his streaming success and how much money he lost in Vegas. Goss did turn Ludwig's $5K into $15K at the casino.
As Ludwig left Vegas, he gave Goss $6K to gamble it up, and Goss could keep 30% of the profit. The scammer then asked for $5K in crypto for more betting, and Ludwig did cash out for approximately $17K.
Soon after, Goss called Ludwig in a panic with a desire to bet on a "sure thing" tennis match. Convinced that Goss had a sure-fire bet on tap, Ludwig sent him $50K worth of a certain form of cryptocurrency. Goss bet on the match and won, supposedly $108K for Ludwig plus the other $10K Goss owed him. But when Ludwig asked for the payout, Goss said the man who took the bet didn't have the money to pay out the win.
After some time passed, someone alerted Ludwig of the situation that previously happened to Yau.
Hey @rampagepoker .
Your thread led to @LudwigAhgren finding out that he was also being scammed.
He was scammed for 100k+ total.

He just released a whole video about it.

To everyone, PLEASE EXPOSE SCAMMERS as soon as you can.

Link to video in comments if interested. https://t.co/3jq6WFE3ke

— Beriuzy (@beriuzy) August 9, 2022
Ludwig tried to call Goss, only to find that his phone number had been disconnected. Ludwig found a way to get Goss' new number, only to find Goss giving him a complicated story about being mugged and scammed.
Ludwig figured everything out and figured out that Goss was a scammer. He gave the scammer one last chance to pay him back, which didn't work. He then asked Ludwig self-ban himself from all casinos in Las Vegas, choosing to publicly shame Goss instead of reporting him to the FBI.
Good Deed Turns Bad
Speaking of Yau, as he was taking a Lyft from Ashville, North Carolina to Harrah's Cherokee for the WSOP Circuit series there, he spoke to the Lyft driver, William.
During that drive, William told Yau that he plays on WSOP online for free-play chips but never played live poker for real money. A very generous Yau offered to stake William in a $1/$3 cash game at Harrah's Cherokee when they arrived.
Took an hour and a half Lyft ride from Asheville NC to Cherokee Harrahs for WSOPC. He says how he's always played on WSOP free play, built up to 1 billion chips, and loves the game but never in person for real money. Well today, I'm buying him in for his first time at $1/3 pic.twitter.com/A0zsPbDbES

— Rampage (@rampagepoker) August 11, 2022
Poker Twitter went wild over the gesture.
Yau did, indeed, buy William into the cash game and then went to play his tournament. Evidently, William took the money and left because Yau never saw him again.
Update on William… after I went to go play my tourney and never saw him sit down at the $1/3 table.. maybe self scammed lol but he at least deserved the tip driving so far for me

— Rampage (@rampagepoker) August 12, 2022
Shak Supposedly Spoofed
This story has nothing to do with generosity. It is also an allegation only at this point.
Just this month, the Commodity Futures Trading Commission (CFTC), an independent agency of the US government, officially charged longtime poker player Dan Shak with "spoofing and engaging in a manipulative and deceptive scheme in the gold and silver futures markets."
The CFTC detailed the complaint that spans February 2015 through March 2018. The agency alleges that he big or offered orders for trading gold and silver futures contracts with the intent to cancel before execution. He placed orders on one side of the gold and silver futures market with the intent to cancel while placing orders on the opposite side, allegedly. This "sent false signals of increased supply or demand," thereby manipulating the market for his own financial benefit.
The CFTC announced the charges on August 5. It is pursuing civil monetary penalties, a ban on trading, a permanent injunction against future violations of commodities laws, and a repayment of any profits gained from said activities.
ENFORCEMENT NEWS: CFTC Charges Nevada Metals Trader with Spoofing in Gold and Silver Markets. https://t.co/cTJekzTwVz

— CFTC (@CFTC) August 5, 2022
Shak has yet to submit an official response through the court.