Poker Players Must Focus On Improving Their Decision Making And Mental Health
The downswings and variance involved in the game of poker can impact a player's mental health. Whether you're a recreational player or an experienced poker pro, you are certainly not immune to the potential mental breakdown that can possibly occur as you go along with your poker journey. To…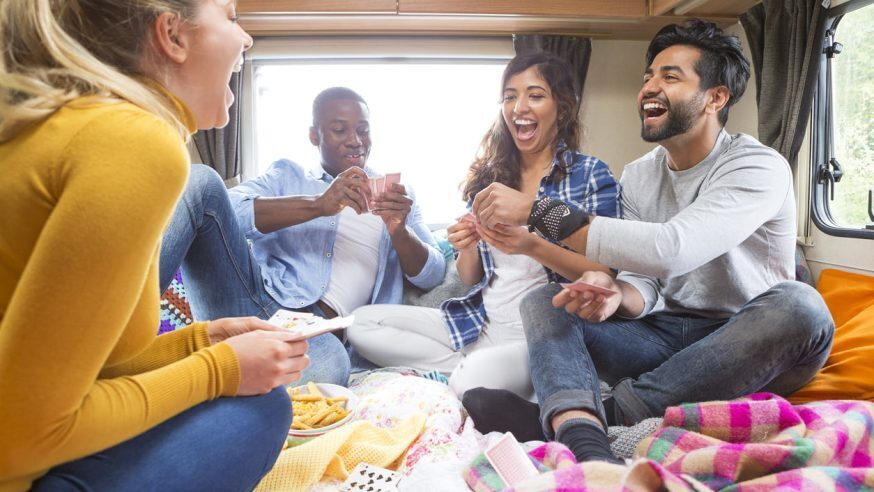 The downswings and variance involved in the game of poker can impact a player's mental health. Whether you're a recreational player or an experienced poker pro, you are certainly not immune to the potential mental breakdown that can possibly occur as you go along with your poker journey.
To effectively deal with the worst-case scenarios related to poker, you need to take good care of your mental health and maintain a positive mindset. Top poker players like Fedor Holz have gone on record to share their story of how they have worked with mental coaches and the impact it has had on their overall game and winnings. If you have the money, by all means go ahead and hire a mental coach.
However, most poker pros do not have the means to hire mental coaches. Go ahead and keep reading as we share some vital tips that will help you with your mental health and decision making skills.
Don't Hesitate to Seek Help
If you feel like the ever challenging game of poker has taken its toll on your mental state, seek help. Remember, you don't need to deal with your lowest points all by yourself. Communicate with the people around you – your partner, family members or your circle of friends. Let them know what you're going through and you will receive much-needed support. It might just be enough to help you get by.
Problems are better dealt with when you have a strong support system that encourages you and motivates you to keep going. Talk to them.
Spend Some Quiet Time Away From The Tables
From time to time, you need to take a break from playing poker and pay attention to your own mindfulness. You need to clear your mind and be aware of your own thoughts and feelings and the environment surrounding you. Maintaining mindfulness enables you to focus on the present moment and avoid dwelling in the past or overthinking about the future.
You can practice mindfulness by involving yourself in some quiet activities like meditation, yoga, and reading. That way you will be able to relax your mind and body and remove any stress and toxic thoughts out of your system. You will return to the tables fully recharged and ready to face the next mental challenge.
Mistakes Are Part of The Game, Embrace Them
In poker, there will be times when you would feel like you're not good enough, or you keep making errors that significantly affect your play. You will be mentally drained as you figure out what went wrong and why you're constantly failing. During those times, learn to forgive yourself. Realize that you started with nothing in the first place. Poker involves continuous learning. You will make mistakes along the way, but treat them as stepping stones towards becoming a better player.
You can keep a record of the cashes you have earned and focus on them instead of the mistakes you've made. It will help you maintain mental strength and emotional resilience.
Just Stay Positive
During your lowest points, you might feel like the world is constantly against you. You can actually deal with that situation by not dwelling on the negatives. Believe that there is a solution to everything. If you're not yet making it big in poker today, maybe you will tomorrow, or in the weeks, months, and years ahead.
If you're feeling depressed arising from not so good results at the poker table, you can divert your attention to some other things you love doing, such as eating out, or watching your favorite TV series and movies. Find a way to cheer yourself up. Sometimes the solutions are just right in front of you. No need to overthink.
Know When To Stop
As you go along with your poker journey, there will be times when winning a game becomes evasive. If you find yourself in this situation, do not attempt to chase your losses as it will only do you more harm than good. Learn to stop, take a break from the tables and pay attention to your mental health. You can always win back your money, but recovering from mental health issues might prove difficult.
Remember that your life does not revolve around poker alone. Know when to quit. Nurture your mind and work on improving your mindset. It will help you get closer to success.