Poker Players In Florida and Texas Will Soon Be Able To Play Live Poker Games
Casinos and cardrooms across the United States were forced to suspend their operations in mid-March as a result of the coronavirus pandemic. Major live poker tournaments were also cancelled or postponed, including the 2020 World Series of Poker (WSOP) which was originally scheduled to take place on May 26…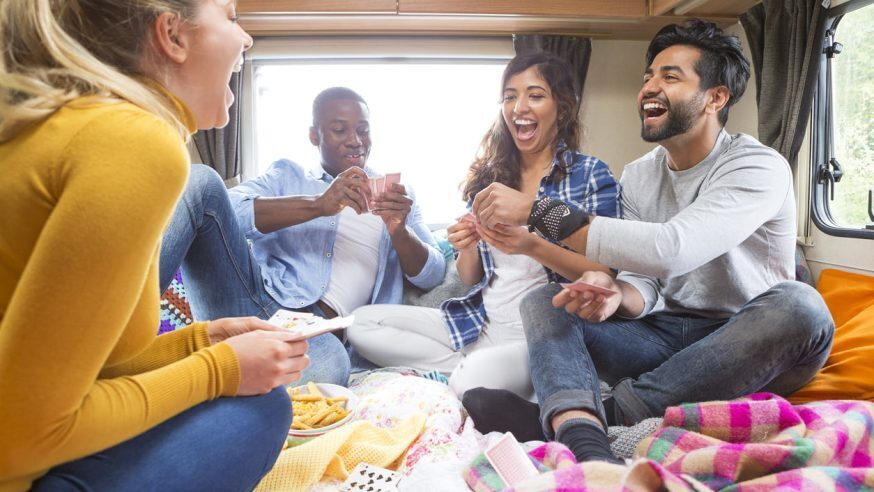 Casinos and cardrooms across the United States were forced to suspend their operations in mid-March as a result of the coronavirus pandemic. Major live poker tournaments were also cancelled or postponed, including the 2020 World Series of Poker (WSOP) which was originally scheduled to take place on May 26 to July 15 at the Rio All-Suite Hotel & Casino in Las Vegas, Nevada.
While huge gatherings and events will remain prohibited for the foreseeable future, casinos are slowly reopening after a two-month hiatus. Florida and Texas are among the first states allowing some gambling establishments and poker rooms to resume operating, but major changes must be implemented to adhere to enhanced safety guidelines to prevent the spread of COVID-19.
Poker Rooms Reopening in Florida
In the next few days, the state of Florida will see two poker rooms reopening their doors. The Seminole Hard Rock Hotel and Casino in Tampa, and Bestbet Jacksonsville. Both will resume serving customers starting May 21 and 22 respectively, but with restrictions.
Customers wishing to enter Tampa's Hard Rock, which operates 46 card tables, are required to wear protective face masks and observe strict social distancing. These safety protocols also apply to casino employees and staff members entering the facility. Sanitation stations will also be installed throughout the establishment, and poker tables will operate with plexiglass dividers.
Over at Bestbet, wearing of face masks as well as social distancing are also mandatory for everyone entering the casino. On its Twitter account, the casino said it will reopen on Friday, initially offering six-max tables. Enhanced safety guidelines will also be enforced to protect employees and patrons from acquiring and spreading the virus.
Temperature checks will also be conducted at entrances in both casinos, and individuals exhibiting any type of illness won't be allowed to enter.
The Lodge Is Back in Texas
Meanwhile in Texas, The Lodge Card Club in Round Rock has already started accepting customers since Monday, May 18. The poker room is also enforcing restrictions and health and safety procedures to protect its customers and staff. It is currently operating at limited capacity, allowing a maximum of 75 people into the room. Customers can continue entering provided there is space available, otherwise they will be asked to stay in their vehicles and wait.
All patrons and employees entering the facility are also required to wear face masks, and sick people are not allowed to go inside. Regular cleaning and disinfection measures will also be implemented. The Lodge is only allowing six-handed games as of the moment.
Texas cardrooms operate under strict gambling laws. Unlike most states, poker rooms are not allowed to collect rake, instead, they're running as membership-based clubs where players are required to pay a membership or seat fee in order to play.
The Lodge charges its customers a daily admission fee of $10, while regular players can avail of discounted offers. The laws surrounding poker clubs in the state have been the subject of debates, especially last year when authorities raided two prominent poker rooms. Despite legal conflicts, poker remains popular in the Lone Star state, with local players now itching to return to the felts.
More Casinos Taking Risks
Both Florida and Texas are among states with the highest numbers of COVID-19 cases in the country. Texas has so far recorded more than 50,000 positive cases, including 1,400 deaths, while Florida has over 46,900 confirmed cases, with 2,081 mortalities as of this writing.
More casinos and card rooms are expected to reopen across the country in the next few weeks as the government takes steps to revive the US economy. The Talking Stick in Arizona, the biggest card room in the state, already sent a memo to all its employees, informing them that operations will resume on June 1. The reopening will take place in three phases, with capacity limited to 50%.
Five other casinos located in Phoenix have also reopened but poker games are still not permitted. Many more gambling establishments are planning to reopen on Memorial Day Weekend.